KEXP's 10 (Well, 11) Best Debut CDs of 2006
Eclectic NPR station KEXP is an influential and innovative cultural force in Seattle and beyond. Senior director of programming Kevin Cole — host of KEXP's Afternoon Show, which highlights new releases, sneak previews, vintage tracks, rarities, B-sides and in-studio performances — recently compiled this list of 2006's 11 best debut CDs.
Band of Horses
This Seattle band, founded by former Carissa's Wierd members Ben Bridwell and Mat Brooke, unveils an excellent album of country-tinged psych-pop — reminiscent of The Shins, Built to Spill, The Flaming Lips and Crazy Horse.
Sera Cahoone
Also of Carissa's Weird, this drummer also happens to be a fine songwriter, as evidenced by her self-titled solo debut. It's a gorgeous, low-key collection of atmospheric country-folk, featuring a healthy assortment of rootsy instrumentation and haunting vocals.
The Black Angels
This Austin band follows its debut EP with a powerful collection of dark, droning, psychedelic rock. With echoes of late-'60s music, the dread-filled songs on Passover draw strong parallels between the struggles of that era and world events today.
The Little Ones
This L.A. band makes its debut with a charming, sunny indie-pop EP, which combines pulsing rhythms with strong melodies in ways that recall Clap Your Hands Say Yeah, but with less of an obvious Talking Heads influence and a bit more Shins-style jangle.
Silversun Pickups
This Southern California band follows last year's promising Pikul EP with an even better album of psych-tinged indie-rock, sounding like early Smashing Pumpkins filtered through hypnotic My Bloody Valentine drones, with lots of noisy guitar effects and powerful hooks.
Common Market
Seattle rapper RA Scion hooked up with Blue Scholars beatmaster Sabzi to form Common Market. The resulting debut album is an excellent set of underground hip-hop, combining Scion's inspired, socially conscious raps with Sabzi's soul-infused production and slamming beats.
Lily Allen
This 21-year-old British singer-songwriter ignored her label's advice to make a conventional pop record and went her own way through MySpace, posting songs and humorous essays that gained her a ton of fans. Even better, the music is worth the hype she's generated: sunny, beat-driven pop flavored with reggae, ska, calypso, New Orleans R&B and hip hop, with colorful lyrics that send up ex-boyfriends and would-be suitors.
Art Brut
This British band debuts with an oft-hilarious (and occasionally touching) collection of sarcastic art-punk. Lead singer Eddie Argo spits out acerbic lyrics about rock and pop culture in a declamatory style reminiscent of The Fall's Mark E. Smith while the band kicks up a giddy post-punk racket behind him. It might seem a bit too snarky and insular, but Art Brut's enthusiasm is irresistible.
Wax Tailor
Parisian producer JC Le Saout introduces himself via an excellent debut album of cinematic, down-tempo hip-hop. Both his use of samples (Nina Simone, Hitchcock, Doris Day) and new material from friends The Others and Charlotte Savary are expertly balanced throughout the record, making for an addictive and blunted journey.
Trentemoller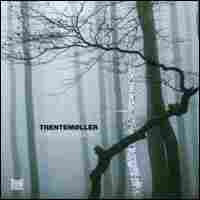 The debut album from Denmark-based DJ/composer/producer/remixer Anders Trentemoller, The Last Resort is an accessible-yet-challenging collection of tech-house electronica. Trentemoller's distinctive, hypnotic music employs beats and turntables to paint a loopy musical landscape.
Tapes 'N' Tapes
This Minneapolis band's album of ramshackle indie pop-rock — a word-of-mouth hit, thanks to appearances in high-profile blogs and music festivals — recalls Modest Mouse and the Pixies.
Related NPR Stories
Web Resources