Late-Summer Reads to Squeeze In Before Fall
(Sept. 19, 2014: Please see the editor's notes below regarding author C. David Heymann.)
Most years, each show recommends books for summer reading. This year, I regret to say, we're a little behind. Happily, it's still summer, and a lot of you are taking late-summer vacations or devoting weekends to squeezing out the last bits of this lovely season, and we didn't want you to do it bookless. So below is Day to Day's suggested reading list for late summer books. We think you'll find them good company.
If you have a favorite we didn't include here, please drop us a line at DaytoDay@npr.org with SUMMER BOOKS in the subject line. Send in your message by Aug. 17 and we'll follow up to this page with the highlights.
Putting Ellison at Eye-Level
Ralph Ellison: A Biography by Arnold Rampersad, hardcover, 672 pages
Rampersad has written well-received biographies of Langston Hughes and WEB Du Bois. Now he has taken on literary icon Ralph Ellison. Even people who have never read Invisible Man know the sad aftermath: After being universally lionized for his existential novel of black consciousness, Ellison sweated, then retreated, as inspiration for a second novel eluded him. The world waited. And waited. They received little for their time, other than some very good essays and the rumor that his second book was lost in a house fire.
Rampersad has done his best to take Ellison off his pedestal and give him human foibles: Readers who venerate him will be distressed to discover his self-absorption and how petty he could be when threatened with rivals. (Hear an interview with Rampersad and read an excerpt.)But they will be comforted by knowing that this is the most rounded portrait yet written of one of the 20th century's greatest writers.
Fleshing Out a Footnote
Fallen Founder: The Life of Aaron Burr by Nancy Isenberg, hardcover, 544 pages
Really, how much do you know about Aaron Burr, other than the fact that he killed Alexander Hamilton in a duel he didn't even want to fight? Gore Vidal gave us a fictionalized account of Burr in his 1973 novel Burr. Ron Chernow portrayed Burr as a villain — but a fascinating one — in his biography of Alexander Hamilton.
Nancy Isenberg's years of research have yielded a very readable history of this complex, elegant man — a former vice president — whose political life ended the day Alexander Hamilton's did. (Read an excerpt.)But as Isenberg shows, when Burr's Washington aspirations died, his life as a Western explorer blossomed.
Sour Grapes
The House of Mondavi: The Rise and Fall of an American Wine Dynasty by Julia Flynn Siler, hardcover, 432 pages
Every time you take a sip of California wine, you should give a nod to Robert Mondavi. The son of Italian immigrants, Mondavi spent his life building his family's grape-growing business into one of the nation's — maybe the world's — best-known premium California brands. We think of good California wine as the norm now, but that wasn't always the case.
The evolution from plonk to premium came at a painful cost. Mondavi's split with his family over how their business would be run (they backed his brother, who wanted more mass-market wines) enabled him to move on and establish his own brand. But the pattern repeated itself with his own sons. Mondavi's own perfectionism and ego took a heavy toll on his family.
Because this has been part of her beat for a good while, Wall Street Journal reporter Julia Flynn Siler knows her way around the wine industry. She has produced a riveting story that is part soap opera, part Shakespearian family drama. The Mondavis are said to be very unhappy. Grapes of wrath indeed!
Tina Takes On Diana
The Diana Chronicles by Tina Brown, hardcover, 560 pages
At 19 years old, Lady Diana Spencer became the most famous fiancée in the world when she agreed to marry the heir to the British throne in the summer of 1980. Tina Brown, former editor of Tatler, Vanity Fair and the short-lived Talk, spent two years interviewing friends, enemies, admirers, relatives and chroniclers of the Princess of Wales to produce a book that shows pretty clearly why the most famous wedding in the world had a snowball's chance of working out. (Hear an interview with Brown and read from the book.)
It wasn't just the Camilla thing, although as Diana once primly noted on television, the fact that her marriage involved three, not two, people did indeed make it "rather crowded." The Chuck-n-Di union was sorely tested by their different interests, too. He loved hunting, fishing and riding; she was appalled by them. He loved Wagner and Puccini; she loved Elton John and Duran Duran. He wore kilts; she wore Versace.
Just before the 10th anniversary of Diana's death in a Paris car crash, Brown's highly detailed biography shows a woman who went from being prettily out of it to a global celebrity who used her almost unimaginable fame to push for important causes. Diana's tenure with the royal family was very brief. Ironically, her death — and how the Royals eventually reacted to it — will ensure that the monarchy survives at least this portion of the 21st century.
American Royalty
American Legacy: The Story of John and Caroline Kennedy by C. David Heymann, hardcover, 593 pages
C. David Heymann has made a career, in part, of writing about the Kennedys. His biographies of Jacqueline Kennedy Onassis and Robert Kennedy have been bestsellers. Now he is plumbing the psyches of the Kennedy children, especially John Jr. since, as Heymann notes, his premature death allowed the author to write a complete biography. Some of this material will be familiar to Kennedyologists, but a significant amount of it won't.
This is a highly readable biography that gives us the Kennedy children as people, not national symbols, through the words of their friends, colleagues, classmates and neighbors. (Read an excerpt.)Above all, it shows that despite the incredible pressures each child had to face from the public, the Kennedy family and the press, these kids emerged not only as sane, functioning adults, but as their own people. Whatever else she was (and she was lots of things, not all of them flattering), Jackie Kennedy made sure she got mothering right. Her children, she liked to say, "are the best thing I've ever done. If you botch that up, nothing else matters."
Editor's note on Sept. 22, 2014: As we wrote last week, serious questions have been raised about author C. David Heymann's work. In 2007, when his book "American Legacy" was put on a list of "late-summer reads," NPR was not aware of those questions.
The problems include material in the excerpt referred to on this page, which is largely based on a purported conversation between Sen. Edward Kennedy and his neice, Caroline Kennedy.
Heymann wrote that the Kennedys spoke during a flight from Paris to New York City on Nov. 20, 2002. But, it appears Sen. Kennedy could not have been on such a flight. He was on the Senate floor to vote the evening of Nov. 19, 2002. On Nov. 20, 2002, Sen. Kennedy was still in Washington, D.C., where he participated in the presentation of the 2002 Robert F. Kennedy Human Rights Award.
It also isn't certain that the person who supposedly overheard the Kennedys' conversation — Thurston Gauleiter — existed. Research by attorney Donna Morel and by NPR turn up no evidence of him.
Editor's note on Sept. 19, 2014: C. David Heymann died in May 2012. On Aug. 27, 2014, Newsweek took a long look at his career. It concluded that his books were "riddled with errors and fabrications." Spokesmen for Heymann's publisher, Simon and Schuster, declined to discuss the matter with Newsweek. According to Newsweek, it was prompted to look at the questions regarding Heymann's books by San Diego lawyer Donna Morel, who had long been skeptical about the author's work and had conducted her own investigation of his reporting.
A Korean-American Experience
Free Food for Millionaires by Min Jin Lee, hardcover, 576 pages
Min Jin Lee's doorstopper of a novel is the latest to tell the immigrant coming-of-age-in America story, this time from a Korean perspective. (Read an excerpt). Her heroine Casey Han, is the oldest daughter of an immigrant couple who work 14 hour days in a dry cleaner they don't own to make sure their daughters get the best education possible. Like most immigrants, the Hans feel education is the key that unlocks the door to prosperity and status in America.
Casey is both their pride and their puzzle. She graduated from Princeton and is shrugging off admission to law school because it won't make her happy. Her quest to find her own life on her own terms alienates her from her parents, an almost-fiancé and a sophisticated mentor who wants Casey to have the perfect life she never managed to have herself.
Lee describes the Korean-American experience not only through Casey, but through several other well-rounded characters: Ted, a Korean-American yuppie fleeing his working class Alaskan background. Emma, Ted's fiancée, who discovers loyalty to herself after tragedy strikes. Sabine, Casey's generous, sophisticated mentor, who wants to mold Casey into a more perfect version of herself to ensure her a happy future.
Assimilation. Independence. Love. Betrayal. Class. Race. Sex. It's all in there. And reading Free Food for Millionaires will, in the words of another writer to whom Lee has been compared, be a "far, far better thing" than you've ever done. (Hear Min Jin Lee discuss, and read from, her novel.)
Familiar Tale, Fresh Take
The Other Mother by Gwendolen Gross, hardcover, 320 pages
Yes, it's another Mommy Wars story, but Gross has done something that's hard to do: She has created two sympathetic people with diametrically opposed points of view, and given each their due. (Read an excerpt.)
Book editor Amanda is eight months pregnant when she and her attorney husband move from Manhattan into their first house in the New Jersey suburbs. Her next door neighbor, Thea, is a stay-at-home mother of three. Despite their polite overtures, each is sure she is being judged by the other for the decisions she has made: Thea fears Amanda thinks she's an unambitious frump, when in fact she's given up dreams of a career in deference to raising her children. Amanda suspects Thea sees her as a greedy yuppie who is bearing a child that someone else will raise when she returns to her glossy job after her maternity leave is over.
When a freak accident destroys part of Amanda's home, Thea's big family takes in Amanda's. And when Amanda agonizes over leaving her new baby in daycare, Thea, offers to step in as an interim nanny. It's a kind offer, but a bad idea for both of them.
Gross' use of alternating first person to show how each woman is dealing with the consequences of the decisions she's made raises this beyond a hackneyed polemic to a thoughtful, multi-faceted look at what divides — and unites — mothers.
Hannibal's Got Competition
Killer Weekend by Ridley Pearson, hardcover, 336 pages
Pearson is a veteran thriller writer and the first American recipient of the Raymond Chandler/Fulbright Fellowship in detective fiction at Oxford University. In Killer Weekend, Professor Pearson has given us one helluva ride. (Read an excerpt.)
Eight years ago, Elizabeth Shaler, Attorney General for the state of New York, was almost killed in Sun Valley, Idaho, while staying in the modest vacation home her family built well before Sun Valley became a playground for the obscenely wealthy. Sheriff Walt Fleming, following a hunch, interrupted a man who had invaded Shaler's house and was preparing to kill her. Now Shaler has returned to Sun Valley as a high-profile politician who is planning to announce her presidential candidacy. She's doing that at an exclusive, annual Sun Valley gathering hosted by a nationally known business mogul and attended by most of the country's movers and shakers. The uninvited guest is the man who almost killed Shaler eight years ago — and he has escaped from jail to try to finish the job.
Pearson's chameleon psychopath leaves such a trail of carnage, he would be right at home at Hannibal Lecter's family reunion. The book's keeping-up-with-the-gold-plated-Joneses scenes will give the rest of us the sense of how the other .01 percent lives. (It's true: Money can't buy happiness — but it can keep you from ever having to fly commercial...) And the tension is relentless. The chapters are short, the movement is brisk, and it's hard to put down. Don't start this when you have to be up early the next day.
Post-Katrina Mystery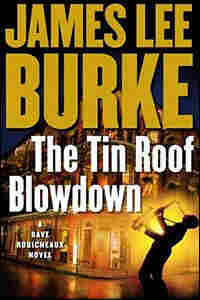 Tin Roof Blowdown by James Lee Burke, hardcover, 384 pages
Just as a few years ago we started to see the first fiction referencing Sept. 11, Burke's latest installment in the series featuring upright Cajun detective Dave Robicheaux is using Katrina-stricken New Orleans as its backdrop. (Hear an interview with Burke, and get book excerpts.) Robicheaux is pursuing the homicide of two young black men from the New Orleans projects, both shot in the paranoid aftermath of Katrina.
The intricate plotting and sense of place for which Burke is justifiably celebrated are definitely here. (Was it just an outraged uptown citizen trying to safeguard property who killed the men, or someone with a more complicated agenda? Why does the city's most-feared mobster care? And where does the FBI fit into all this?) Readers who have come to depend on Robicheaux's blend of New and Old South sensibility and his ability to cut through departmental infighting and civic hypocrisy will be more than satisfied. But Tin Roof Blowdown is more than a taut tale about the depths to which humans will descend when they have no alternative, or when chance provides them the opportunity. It's also a postcard of New Orleans that in all probability will never again exist.
Burke's re-creation of the storm and how the city's most helpless suffered should be required reading for anyone who wants to proclaim that after two years, New Orleans is on its way back.
Drowning in Self-Help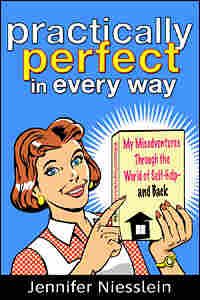 Practically Perfect in Every Way by Jennifer Niesslein, hardcover, 352 pages
God knows why she made this decision, but Jennifer Niesslein, editor of Brain, Child: The Magazine for Thinking Mothers decided a couple of years ago to perfect herself. To do this, the 30-something wife and mother decided she would become a sort of professional guinea pig and follow the advice of myriad professional advice-givers. She bought a bunch of books, watched shows and surfed numerous Web sites. The ensuing results are alternatingly hilarious and head-scratching. (Read an excerpt.)
She lets Suze Ormond dictate her finances, Drs. Laura and Phil run her marriage, and a perky force of nature known as The Fly Lady coax her into consistently neatening up her house. By the end of the book, Niesslein is marginally neater, more financially mindful, and minus a few pounds. She and her husband have been on vacation — alone. The big problem with self-help, she says, is it promises too much, while knowing too little about the reader's individual needs.
But look at it this way: Because Niesslein spent a year doing this, you don't have to contemplate it. You can just read her and laugh.
A Chronicle of Conversion
Take This Bread by Sara Miles, hardcover, 304 pages
The shelves are full of Baby Boomers who have found their way back to God, if not faith. Anne Lamott (Traveling Mercies, Plan B) fans will be happy to hear journalist Sara Miles' story about coming to faith after being raised an atheist. (Read an excerpt.)
It wasn't always a smooth conversion: "My own friends weren't poor believers or smug God-talking suburbanites," Miles writes. "My own friends, at the most, read about Buddhism or practiced yoga. They tended to be cynical, hilarious and over-educated, with years of therapy and contemporary literature behind them, and I was afraid to mention that I'd been slipping off to church and singing about Jesus on Sundays, instead of sleeping late, cooking brunch and reading The New York Times Book Review, as I'd been raised to do."
Miles not only became a regular churchgoer, she volunteered at the food pantry of her urban church, St. Gregory's. What Miles learns about faith, about herself and about the gift of giving and receiving graciously are wonderful gifts for the reader as well.
Books Featured In This Story