How I Learned to Respect Celine Dion
How I Learned to Respect Celine Dion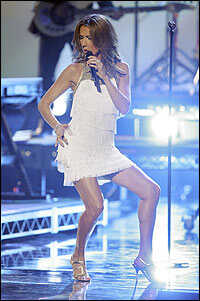 Music writer Carl Wilson wondered how it was that the world was so crazy about pop songstress Celine Dion, but he could barely stand the sound of her music.
Wilson decided to spend hours and hours, over many months, listening to Dion's megahit album, Let's Talk About Love.
In then end, Wilson says, he at least learned to respect the phenomenon of Dion, even if he still doesn't love her sound. Wilson stops in to talk about the experience of overdosing on Celine Dion, and about his new book, Let's Talk About Love: A Journey to the End of Taste.