18 Hours of Christmas Music: My Holiday Hellride
18 Hours of Christmas Music: My Holiday Hellride
I've always enjoyed hearing new Christmas music, but there's just so much of it. Every fall, I receive dozens of new holiday CDs — countless hours of music to sift through in the long, agonizing buildup to Christmas.
This year, shortly before Thanksgiving, I decided to save them all for one epic binge during a 1,000-mile road trip to see family — to be captivated by the holiday spirit while held literally captive.
Pulling out of the driveway, I started — as one does — with A Swingin' Christmas, by Michael Bolton. And thus began 18 of the longest hours of my life. Bolton's "swingin' Christmas" was my "ploddin' Christmas," a tensely endured soundtrack for a holiday hellride through D.C. traffic.
Still, I would get through 21 CDs before the journey's end. Some actually evoked the joy of the season. The Staple Singers made a glorious gospel record back in 1962: Now on CD after years out of print, The 25th Day of December exudes grace and reverence.
That wasn't the only treat. Over the Rhine and Mindy Smith each played songs of gentle beauty. Rock bands Relient K and Sister Hazel tried out new songs that were sincere, lighthearted or both.
But at times, my voyage seemed like an exercise in punishing gonzo journalism. In my worst moments, I felt like Hunter S. Thompson in Fear and Loathing in Las Vegas, but with Josh Groban songs instead of mescaline.
Someone had sent me a new version of A Twismas Story, a 1983 album on which the late country singer Conway Twitty performs holiday favorites alongside a character called Twitty Bird. Nine hundred miles into my trip, I may have hallucinated this album into existence. But suddenly, during its final track, I found myself loving the oddball sincerity of A Twismas Story.
Just then, as Conway Twitty told Twitty Bird the story of Jesus' birth, a gentle snowfall graced the skies over Manitowoc, Wis. In that instant, surreal as it was, I felt the season arrive in a literal flurry — a moment as beautiful as it was bizarre.
Santa Claus Is Coming to Town
Michael Bolton
Song: Santa Claus Is Coming to Town
from Swingin' Christmas
It's easy to rag on Michael Bolton, who's been a punching bag for critics since this time 20 years ago, but his is far from the most grating 2007 holiday album. But "far from the most grating" isn't exactly getting splashed across print advertisements, and Bolton remains one of the most soulless soul singers to walk the earth. Worse yet, not a scintilla of thought seems to have gone into any phase of 'A Swingin' Christmas': These 10 perfunctory standards speed by in a mere 33 minutes (a boon only to those listening involuntarily), and the arrangements are boilerplate through and through. 'A Swingin' Christmas' isn't exactly truth in advertising, but he couldn't very well call it 'A Ploddin' Christmas,' could he? (Listen: "Santa Claus Is Coming to Town")
Merry Christmas, Here's to Many More
Relient K
Song: Merry Christmas, Here's to Many More
from Let It Snow Baby... Let It Reindeer
If there's a common thread in most great holiday albums, it's a shred of actual religious reverence: It may be a matter of sincerity, or a desire to impress a certain deity, but overtly religious acts seem to try harder than their secular peers when they're in a holiday mood. The Christian pop-punk band Relient K mixes the sacred and the silly on one of the year's most appealing Christmas discs. With a mix of strong originals and refreshingly reworked standards, 'Let It Snow Baby' mixes earnestness and whimsy on a set of fun, good-natured, surprisingly nuanced pop.
Josh Groban
Song: Ave Maria
from Noel
Operatically inclined pop singer Josh Groban may have a big voice, but he sings like someone who's never danced in his life. Stultifying elegance hangs over 'Noel' like a cloud: Groban's mannered bellowing is so joylessly earnest and tasteful, it actually drags the impeccable instrumentation (courtesy of the London Symphony Orchestra) down with it. The whole bloodless shebang sounds better suited to state funerals than sleigh rides, but hey: Maybe a world leader will die on Christmas. (Listen: "Ave Maria")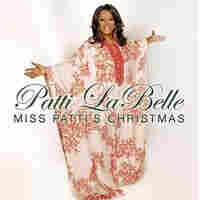 Patti LaBelle
Song: Holidays Mean More to Me
from Miss Patti's Christmas
Dozens of albums into her venerated, up-and-down career, Patti LaBelle doesn't exude a whole lot of energy on 'Miss Patti's Christmas,' an oddly listless collection of R&B and gospel tunes. The gospel material finds her kicking up a reluctant fervor late in the proceedings, but the rest is spark-free, with LaBelle scrapping her "new attitude" for one that requires less effort. (Listen: "Holidays Mean More to Me")
Over the Rhine
Song: Snowed in with You
from Snow Angels
Over the Rhine isn't a "Santa Claus Is Coming to Town" kind of band. The Cincinnati duo's new album 'Snow Angels' assembles a gaggle of softly wistful seasonal originals, not all of which are holiday-specific. But these tender, elegant, slightly jazz-tinged songs exude Christmas class, and Karin Bergquist's lovely vocals keep the proceedings as delicate and wintery as… a snowflake? Something delicate and wintery, for sure. (Listen: "Snowed in with You")
Raul Malo
Song: Feliz Navidad
from Marshmallow World and Other Holiday Favorites
On 'Marshmallow World,' Mavericks singer Raul Malo morphs about seven different kinds of old-time roots music into a holiday album that often bears the weight of novelty -- at times, it sounds like a kids' album. That can be a good thing (it is, after all, fun for the whole family), but it's also a product of performances and arrangements that can veer into the cloying, though Malo remains in possession of a lovely voice. (Listen: "Feliz Navidad")
Love Came Down at Christmas
Jars of Clay
Song: Love Came Down at Christmas
from Christmas Songs
In the mid-'90s, the Christian pop band Jars of Clay scored a surprise crossover hit with "Flood," a jangly anthem that capitalized on the band's penchant for important-sounding anthems -- like U2 if it were a hundredth as memorable. 'Christmas Songs' feeds off Jars of Clay's religious fervor, but the group hasn't advanced its formula beyond sterile, chiming jangle-rock, and Dan Haseltine's tissue-thin voice doesn't exactly ooze charisma. (Listen: "Love Came Down at Christmas")
Carnie Wilson
Song: Sleigh Ride
from Christmas with Carnie
For those who've pined for a long-awaited sequel to Wilson Phillips' 'Hey Santa!,' erstwhile talk-show host Carnie Wilson has recorded a grating gob of straight-up hotel-bar karaoke. It takes a special kind of whimsical abandon to redeem a slab of moldy cheese like "Rudolph the Red-Nosed Reindeer." Wilson can't even do it justice. (Listen: "Sleigh Ride")
Mindy Smith
Song: Santa Will Find You
from My Holiday
Maybe it's the fact that Mindy Smith plays warm, rustic, bluegrass-tinged pop, but 'My Holiday' feels instantly, inherently sweeter and more sincere than most Christmas CDs. It gets a little samey as it rolls along -- the pace rarely picks up beyond a breezy lope -- but it's a good, pretty, folksy kind of samey. (Listen: "Santa Will Find You")
Various Artists
Song: Holiday Mood
from Oh Santa! New & Used Christmas Classics
'Oh Santa!' doubles as a holiday-themed label sampler for Yep Roc Records, which sadly couldn't get Nick Lowe to participate. Most of the label's bands stick to good-natured (and often tongue-in-cheek) roots-rock, mostly of the rollicking variety. Misbehaving Santas abound, but the nicest moment arrives with "Holiday Mood," a sunny, swirly little trifle by the eternally winning Apples in Stereo. (Listen: The Apples in Stereo, "Holiday Mood")
Shawn Lee
Song: O Come All Ye Faithful
from Very Ping Pong Christmas: Funky Treats
Funky Treats from Santa's Bag': Shawn Lee's approach to holiday music entails remaking it as era-spanning instrumental soul music with a jazz feel. The effect periodically veers into cocktail-jazz kitsch, but the disc works overall. Though far from essential -- the arrangements aren't overbearing, but that also causes them to fade into the background at times -- Christmas could use a cool, sinister vibe every once in a while. (Listen: "O Come All Ye Faithful")
Eileen Ivers
Song: Do You Hear What I Hear?
from An Nollaig: An Irish Christmas
In concept, it sounds like a lovely idea: What could be warmer than an Irish Christmas? In practice, fiddler Eileen Ivers oversees a shapeless mish-mash of traditional songs, which are too often overwhelmed by busy, twittering, toothache-inducing arrangements. Those with an aversion to that sort of thing may want to seek shelter in the nearest basement or ditch, just to be on the safe side. (Listen: "Do You Hear What I Hear?")
Various Artists
Song: Jingle Bells
from Monster Ballads Christmas
The title is a misnomer: Many of these tracks aren't ballads by any definition, but 'Hair-Metal Xmas' just doesn't have the same joie de vivre. Still, it's not as if the results are unexpected: This is doofy hard-rock cheese, through and through. It's fascinating to hear how seamlessly this genre -- whose practitioners were chart-topping, world-beating rock stars as recently as 15 years ago -- has been entirely redefined as absurd kitsch. But, boy, does it fit that bill. (Listen: Skid Row, "Jingle Bells")
The Staple Singers
Song: Last Month of the Year
from 25th Day of December
Here's a much-needed breath of fresh air: a pitch-perfect, subtly rendered, beautifully performed gospel record by the legendary Staple Singers. A few Christmas standards aside, these songs focus far more explicitly on Jesus' birth than on any specifics of the holiday itself. Those looking to pry Christmas celebrations away from the secular should start here, but no one else should be scared off, either. (Listen: "The Last Month of the Year")
KT Tunstall
Song: 2000 Miles
from A Very KT Christmas
KT Tunstall has worked awfully hard to maintain the momentum generated by her hit song "Black Horse and the Cherry Tree." Now, only a few months after 'Drastic Fantastic,' she enters the holiday sweepstakes with a marginal but enjoyable six-song EP, available exclusively at Target. 'Have Yourself a Very KT Christmas' feels like the odds-and-sods covers collection it is, but it's a lively one, led by a reverent but sparkling cover of The Pretenders' "2000 Miles." (Listen: "2000 Miles")
Christmas (Baby, Please Come Home)
Various Artists
Song: Christmas (Baby, Please Come Home)
from Rockabye Baby! Lullaby Renditions of Christmas Rock Classics
Recording a lullaby rendition of a Sufjan Stevens Christmas song is like recording a lullaby rendition of Nick Drake's 'Pink Moon' -- rendering it in glockenspiels isn't going to make it more soothing. This isn't 'Lullaby Renditions of Megadeth,' people. If you want to play your infant a lullaby rendition of Sufjan Stevens' holiday record, just play your infant the Sufjan Stevens holiday record. Also? This set boasts of its cover of Death Cab for Cutie's "Christmas (Baby Please Come Home)," which presumably means that we're hearing Mike Baiardi's interpretation of Death Cab for Cutie's interpretation of the song -- and that those who enjoy Death Cab for Cutie's cover wish it had been performed on glockenspiel. (Listen: "Christmas [Baby Please Come Home]")
Santa Bring My Baby Back (To Me)
The Smithereens
Song: Santa Bring My Baby Back (To Me)
from Christmas with the Smithereens
The Smithereens' members have always loved classic '60s pop and rock 'n' roll, so it makes sense that the New Jersey outfit has fully morphed into an expert cover band. On the heels of the Beatles cover album 'Meet the Smithereens!,' here's another Smithereens covers album. A handful of hokey standards ("'Twas the Night Before Christmas") aside, the band again shows impeccable taste in source material. (Listen: "Santa Bring My Baby Back [To Me]")
Sister Hazel
Song: Dreidel Song
from Santa's Playlist
Sister Hazel has always been a hyper-competent if somewhat nondescript Southern rock band, but its Christmas album scores points for its copious, good-natured surprises -- from "The Dreidel Song" to a ridiculous love-man jam called "Christmas Time Again." It's not a classic, but it works hard for listeners' affections -- a recurring theme in a hard-touring lunch-pail band's career. (Listen: "The Dreidel Song")
Happy the Christmas Clown
Conway Twitty
Song: Happy the Christmas Clown
from Merry Twismas
On 'A Twismas Story,' the late country singing sensation Conway Twitty sings an assortment of holiday standards, with ample assistance from "Twitty Bird," a cartoon bird with a piercingly high-pitched voice. Twitty and his yellow companion sing duets, while guests include Happy the Christmas Clown and an assortment of elves. The result is 10 times as surreal and bizarre as this description makes it sound. An instant cult classic. (Listen: "Happy the Christmas Clown")
Santa Claus Go Straight to the Ghetto
Darlene Love
Song: Santa Claus Go Straight to the Ghetto
from It's Christmas, Of Course
Talk about a blue Christmas. For all her talk of merriment, former Phil Spector collaborator Darlene Love has heavy topics on her mind throughout this collection of holiday-themed '70s and '80s covers, from estrangement to war to secularization. The result is a surprisingly bleak non-starter, without the melancholy grace that makes holiday bleakness fly. (Listen: "Santa Claus Go Straight to the Ghetto")
Angels We Have Heard on High
Don Peris
Song: Angels We Have Heard on High
from Brighter Visions Beam Afar
As guitarist for The Innocence Mission, Don Peris knows his way around soothing, lullaby-style atmosphere. This collection of solo guitar instrumentals wears its minimalist simplicity on its sleeve -- it functions as more or less the exact opposite of hacky, overproduced holiday schmaltz. At the same time, it doesn't exactly command attention as entertainment unto itself, instead functioning as wallpaper for those who are fussy about their background music. (Listen: "Angels We Have Heard on High")
Related NPR Stories