Songs of the Year: 2007's Best Music
What 2007 lacked in groundbreakingly great CDs, it more than made up for with good CDs: Filling a Top 10 list was trickier this year than, say, filling the bottom half of a Top 40.
Each obsessive music fan views the obligatory year-end Top 10 list differently, but best-ofs tend to be most effective when the selections are purely a matter of personal taste — "favorites" rather than "best." That's one reason this batch omits a lot of excellent records that have been widely praised through critical consensus: Radiohead's In Rainbows (far more than the sum of the band's distribution methods), Amy Winehouse's Back to Black (a timeless, hooky, hedonistic throwback), and on and on. Those records had more of a cultural impact than these 10, but they don't spend as much time coursing through this particular obsessive music fan's iPod.
Even after eliminating those ringers, though, this list is loaded with old reliables — a virtual opposite of its 2006 counterpart, which featured left-field sleeper after left-field sleeper: Shearwater, The Thermals, Sera Cahoone, and so on. This year, even with the biggest of the best extracted from the equation, the known quantities couldn't be refused.
Songs of the Year: 2007's Best Music
In Our Bedroom After the War
1. Stars
Song: In Our Bedroom After the War
from In Our Bedroom After the War
by Stars
Several of the year's most ecstatically reviewed albums -- most notably Arcade Fire's Neon Bible and The National's Boxer -- wallowed memorably in post-millennial dread. Stars' superb In Our Bedroom After the War covers a lot of the same ground, but with an emphasis on the beating, bleeding, cheating hearts at the root of it all. The title says virtually everything that needs to be said about Stars' ability to fuse naked intimacy with grandiosity. Messy and poignant, raw and ambitious, the disc captures the grand conflicts of its era in a way that's both timelessly personal and catchy as anything. (Listen: "In Our Bedroom After the War")
Buy Featured Music
Song

In Our Bedroom After the War

Album

In Our Bedroom After the War

Artist

Stars

Label

City Slang

Released

2007
Your purchase helps support NPR programming. How?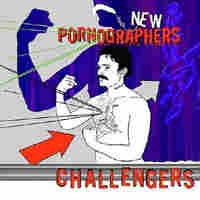 2. The New Pornographers
Song: Adventures in Solitude
from
by
The New Pornographers' albums have generally been wide-open power-pop blowouts: thrillingly infectious, with layers of details that never obscure the drop-dead hooks at their core. By comparison, Challengers seemed at first like an agreeable also-ran, but it's a grower. Over time, it reveals itself as arguably the band's best and most consistently sublime album, with anthems ("My Rights Versus Yours"), ballads ("Adventures in Solitude") and anthemic ballads ("Go Places") working equally well. (Listen: "Adventures in Solitude")
3. Iron & Wine
Song: Lovesong of the Buzzard
from The Shepherd's Dog
by Iron & Wine
Iron & Wine's Sam Beam has recorded a few breathtaking covers, on which he takes full-blooded pop and rock songs (The Postal Service's "Such Great Heights," The Marshall Tucker Band's "Ab's Song") and strips them down to their ragged, bleached bones. On The Shepherd's Dog, the process reverses itself, as Iron & Wine morphs into the greatest jam band on the planet. Surprisingly springy arrangements abound, but Beam's flair for stark, rustic poetry remains intact. (Listen: "Lovesong of the Buzzard")
4. Feist
Song: I Feel It All
from Reminder
by Feist
Everyone with a television has heard at least 30 seconds of Feist's "1 2 3 4" hundreds of times in 2007. But it's hard to complain about the ubiquity of a song that sunny and warm, especially when the weather is the opposite. The rest of Feist's breakthrough never disappoints by comparison, whether it's speeding up the pace for urgent pop-rock knockouts ("I Feel It All," "My Moon, My Man") or going glacial on the heartbreaking likes of "The Park." (Listen: "I Feel It All")
5. The National
Song: Start a War
from Boxer
by The National
Gloomy? God, yes. But for all that can be said about The National's evocative lyrics or molasses-slow sound, its songs are just flat-out pretty, with shimmering little guitar sounds that lodge themselves way in the back of the brain. That qualifies Boxer as the year's most haunting album, but its ability to burrow under the skin is largely a product of how hypnotically, subtly gorgeous it is. (Listen: "Start a War")
6. Once soundtrack
Song: When Your Mind's Made Up
from Once (Soundtrack)
by Glen Hansard, Marketa Irglova
This feels like a cheat -- after all, many of these songs appeared on Glen Hansard and Marketa Irglova's The Swell Season, one of last year's great little-heard wonders. But it's worth acknowledging the incredible 2007 Hansard and Irglova enjoyed, both creatively and commercially, as musicians and actors. Once was one of the year's great cinematic surprises, a lovely small-scale musical, and it helped finally draw attention to the remarkable music that Hansard and his band The Frames have been making for the last decade and a half. The soundtrack overshadowed another fine Frames album (The Cost, which reworks several Once tracks as rock anthems), so consider this a vote for both discs. (Listen: Glen Hansard & Marketa Irglova, "When Your Mind's Made Up")
7. Maria Taylor
Song: Good Start
from Lynn Teeter Flower
by Maria Taylor
Like Metric's Emily Haines, Azure Ray's Maria Taylor has staked out a solo career as a tender chronicler of human vulnerability and misery. Fortunately, also like Haines, Taylor knows how to employ that empathy in the service of a killer minor-key pop song. "A Good Start" articulately and poignantly sums up the entire "she said" side of a troubled relationship, while "Lost Time" functions as a quiet, tender-hearted bundle of slow-motion grieving and stubborn optimism. (Listen: "A Good Start")
8. Loney, Dear
Song: I Am John
from Loney, Noir
by Loney, Dear
The year's catchiest Swedish pop band that wasn't Peter, Bjorn and John released a wonderful breakthrough CD way back in January, then spent the rest of 2007 re-asserting its charm by touring and reissuing its previously import-only material. "I Am John" practically defines pop momentum, building and building to a spectacular conclusion, but the rest of Loney, Noir is just as ingratiating. (Listen: "I Am John")
9. The White Stripes
Song: Icky Thump
from Icky Thump
by The White Stripes
The White Stripes lost steam with 2005's listless Get Behind Me Satan, but regained it forcibly with Icky Thump, a suitably blistering, good-humored rock romp. The title track, in particular, hits all the right notes, as Jack White issues a pointed defense of immigration amid an array of shredding guitar solos. The disc never gets better than that, but it comes remarkably close. (Listen: "Icky Thump")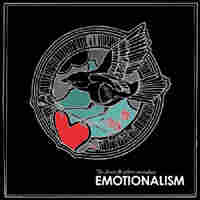 10. The Avett Brothers
Song: The Weight of Lies
from Emotionalism
by The Avett Brothers
The Avett Brothers first carved out a reputation as a white-knuckled live juggernaut, mixing folksy roots music with both the speed of bluegrass and the fury of rock 'n' roll. But Emotionalism -- like last year's little-heard The Gleam EP -- finds the trio delving further into sweet folk-pop, as each song brims over with affecting harmonies and left-field moments of insight. The Avetts' voices blend crisply and clearly throughout, making Emotionalism as beautiful as it is bracing. (Listen: "The Weight of Lies")
* Patton Oswalt
Song: America Has Spoken
from Werewolves and Lollipops [CD/DVD]
by Patton Oswalt
If there were a way to even tenuously classify Patton Oswalt's Werewolves and Lollipops as music, it'd turn up in the Top 5 here. A stand-up comedian and actor (heard this year as the lead voice in Ratatouille), Oswalt released the rarest of treasures in 2007: a comedy CD that can be giddily relived, over and over again. His perfectly calibrated mixture of sarcasm and self-effacement makes him the funniest comic to emerge in ages. (Listen: "America Has Spoken [radio edit]")
* Shearwater
Song: Hail, Mary
from Palo Santo [Expanded Edition]
by Shearwater
Another omission that could easily have cracked the Top 5 on a technicality, Shearwater's 2006 gem Palo Santo got the deluxe double-disc reissue it deserved in 2007. The sonically ambitious, intensely lovely record -- named "Best Album of 2006" right here -- remains under-discovered, but it's well-served by this reissue, which noticeably remixes a handful of songs without sacrificing a shred of their grace. (Listen: "Hail, Mary")