Benny Waters: Innovation in Longevity
Benny Waters: Innovation in Longevity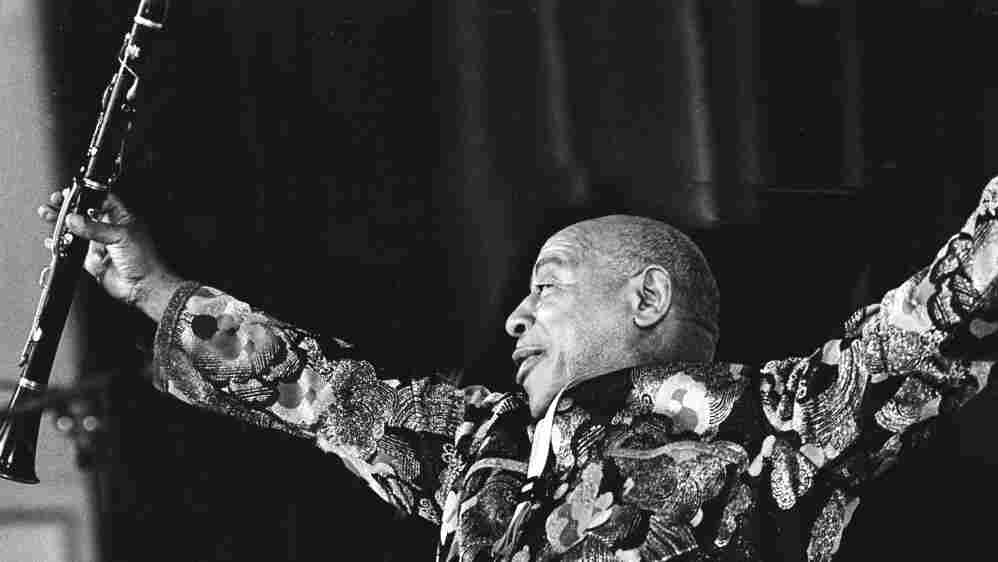 Courtesy of the Institute of Jazz Studies, Rutgers University
Benny Waters will long be remembered for his virtuosity — and his longevity. His career as a clarinetist, saxophonist, vocalist, composer, and arranger spanned eight decades, and his playing reflected elements from the entire history of jazz.
Benny Waters grew up near Baltimore, Md., as the youngest of seven children. After he discovered the organ and learned to play it, his mother, who was terminally ill, was so moved by his natural ability that she devoted her remaining energy to getting him a formal education in music.
Waters attended the New England Conservatory of Music, where he gained valuable training in harmony and composition. Afterward, he joined Charlie Johnson's big band, entering the jazz scene at the height of the "Roaring '20s."
Initially, Waters picked up on the big tone and fluid harmonic style of saxophonist Coleman Hawkins, but he soon developed his own musical voice. He became Charlie Johnson's featured soloist on tenor saxophone, doubling on alto sax and clarinet and contributing compositions and arrangments. In 1928, he recorded with the legendary Joe "King" Oliver, a founder of the original New Orleans jazz style.
Over the next 25 years, Waters played with a number of top big bands, including those of Fletcher Henderson, Hot Lips Page, Claude Hopkins, Jimmie Lunceford, and Jimmy Archey. Waters had long been fascinated with the idea of playing in Paris, and left Archey's band after a tour of Europe to immerse himself in the thriving post-war jazz scene in the City of Lights. Though Waters remained an active performer, his career became so geographically spread out that U.S. media essentially lost track of him.
Still going strong at 90, Waters returned to the U.S., moving to New York in 1992. Despite a car accident and a blinding bout with cataracts, he again made his mark stateside. According to jazz historian Phil Schaap, Waters was still adjusting his playing style to new concepts while well into his 90s. His 95th-birthday concert at New York's Birdland was recorded and later issued as an album.
Benny Waters died at age 96 in Columbia, Md., in 1998. Though Waters never received the recognition he deserved in the U.S., his outstanding performances in New York awakened many more musicians and listeners to his truly legendary credentials.