Stanley Turrentine: Sax with a Touch of Blues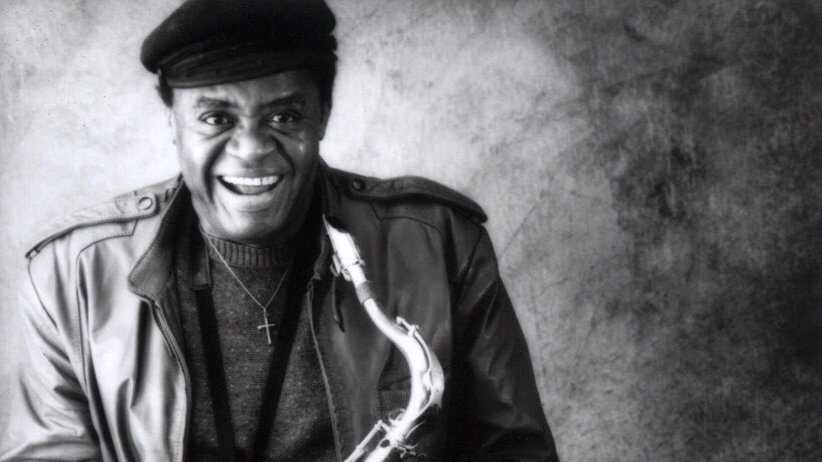 April is Jazz Appreciation Month, designated by the Smithsonian National Museum of American History as a time to celebrate the legacy of jazz. April was designated Jazz Appreciation Month in part because so many legendary jazz artists were born in April.
To celebrate JAM, WDUQ will post a weekly music list celebrating a notable jazz artist born that week. This week: tenor sax legend Stanley Turrentine.
Turrentine was born into a musical family in Pittsburgh, Penn. — a city long noted for its rich jazz history and output of future jazz masters. His father played sax, his mother played piano, and his brother Tommy played trumpet. Turrentine had a deep, warm, soulful tone rooted in the blues. Over time, he moved from straight-ahead jazz to soul-jazz to R&B and pop-laced crossover tunes. No matter what style he played, a touch of the blues could always be found, and a note of pretension could never be heard.
Stanley Turrentine: Sax with a Touch of Blues
Sugar
from Sugar [Bonus Track]
by Stanley Turrentine
"Sugar" is the both the song and the album that broke Stanley Turrentine to a mainstream audience. Deeply soulful and bluesy, "Sugar" also features George Benson on guitar.
Yesterdays
from Up at Minton's
by Stanley Turrentine
This date was recorded at Minton's Playhouse, a small club in Harlem that was home to regular jam sessions throughout the 1940's. Turrentine is featured here with fellow Pittsburgher Horace Parlan on piano, Grant Green on guitar, George Tucker on bass and Al Harewood on drums.
Stan's Shuffle
from Easy Walker
by Stanley Turrentine
This song captures Turrentine and his bandmates in a relaxed, but still swinging mood. Once again, the warmth of his tenor sax shines through. Pianist McCoy Tyner provides the perfect piano touch.
Let It Go
from Let It Go
by Stanley Turrentine With Shirley Scott
Turrentine and then-wife Shirley Scott groove through this soul-jazz piece. The deep, rich tone of Turrentine's sax paired with Scott's funky yet precise organ builds from a mellow groove then lets loose into a spirited swing.
You're Gonna Hear from Me
You're Gonna Hear from Me
from Spoiler [RVG Edition]
by Stanley Turrentine
For those who know Sir Andre Previn primarily as a classical music master, listen to Turrentine swing through one of his many jazz compositions. Only skilled hands can truly bring out the soul of the tune. This song became very popular in the late '60s as a vocal number, but this instrumental version is very appealing. Turrentine is backed by a large ensemble.