Marco Benevento: Indie-Rock Meets Jazz
Marco Benevento: Indie-Rock Meets Jazz
Set List
"Bus Ride"
"You Must Be a Lion"
"Composition Demonstration"
"The Real Morning Party"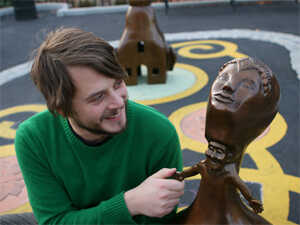 Innovative keyboardist Marco Benevento joins host David Dye on World Cafe to play songs from his first solo studio record. Better known as the "keys half" of the Benevento/Russo Duo, Benevento developed his new CD, Invisible Baby, from a batch of his compositions that didn't fit the duo format. Throughout the album, Benevento's jazz-piano sounds are backed by spot-on rhythmic textures and powerful crescendos.
From the musical haven of Brooklyn, Benevento combines jazz, indie-rock, and jam-band aesthetics to create a musical style of his own. Invisible Baby is drenched in chaotic circuit-bending techniques, warm organs, and melodic piano lines.
Web Resources