Should We Legalize the Market for Human Organs?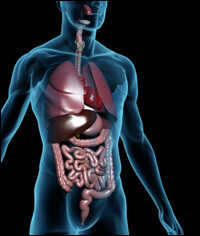 Organ transplantation is one of the chief glories of modern medicine. But it's a miracle tragically out of reach for many thousands of people whose lives might be saved.
There just aren't enough organs to go around. About 75,000 Americans are on the waiting list for kidney transplants. But in the coming year, just 18,000 will get them. That's only one in four.
It's not as though the others will eventually get kidneys if they just wait, sustained in the meantime by dialysis. In the next year, nearly 4,000 of those patients will die waiting. At least 1,200 others will fall off the list because they develop complications that make them too sick to withstand a transplant.
Thousands more transplant candidates might be saved if more Americans signed organ donation cards, if more families consented to donation of their loved ones' organs, and if medical personnel approached the families of potential donors more often. But the supply of cadaveric organs has been disappointingly flat.
So in recent years, there's been a push to persuade living Samaritans — relatives, friends and even strangers — to donate one of their kidneys. That's helped, but not enough.
The situation has sparked recent debate about what was once unthinkable — paying people to donate organs. Six experts recently tackled that emotional issue in an Oxford-style debate, the last of this season's events in the Intelligence Squared U.S. series.
The proposition: "We Should Legalize the Market for Human Organs."
By the end of the session, many of the "undecideds" were persuaded. Before the debate, 29 percent were uncertain. Afterward, that declined to 9 percent.
Those who favored buying and selling organs went from 44 percent to 60 percent. But those opposed inched up only 4 points, from 27 to 31 percent.
The debate took place before a capacity crowd on May 13 at the Asia Society and Museum in New York City. Ira Flatow, host of NPR's Talk of the Nation: Science Friday, moderated.
Here are some highlights:
FOR THE MOTION
Sally Satel, a psychiatrist and resident scholar at the American Enterprise Institute who received a kidney from a friend in 2006, says: "Despite decades and decades of public education about the virtues of organ donation, the waiting list just gets longer, and the time to transplantation just gets longer. ... It's past time to face the fact that altruism is just not enough. Many people need more of an incentive to give. And that's why we need to be able to compensate people who are willing to give a kidney to a stranger, to save a life. ... We are not talking about a classic commercial free-for-all, or a free market, or an eBay system. We're talking about a third-party payer. For example, today you could decide to give a kidney. You'd be called a Good Samaritan donor. ... The only difference in a model that I'm thinking about is where you go and give your organ, and your retirement account is wired $40,000, end of story."
Excerpts of Satel's argument.
Amy Friedman, director of transplantation at SUNY Upstate Medical University and close relative of two transplant recipients and one live organ donor, says: "I agree with our opponents that the black market must be closed. I disagree with asking patients to accept death gracefully, instead of resorting to the black market. My position is that development of a legal, regulated mechanism for donor compensation is the only means of effectively eliminating the demand for this covert activity, closing down the black market and improving safety for donors and recipients. ... Compensation for the organ donor's time and risks, by providing life insurance, lifelong health insurance and even a direct monetary fee, is more appropriate than for the donation of an egg, the rental of a uterus for a surrogate pregnancy, or the participation in clinical experimentation, all of which are legal."
Excerpts of Friedman's argument.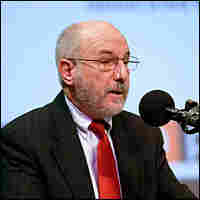 Lloyd R. Cohen, professor of law at George Mason University, says: "The market I propose is one in which healthy individuals might contract for the sale of their organs and tissue for delivery after their death. If the vendors' organs are retrieved and transplanted, a payment in the range of $5,000 for each major organ would be made to a person or institution chosen by the donor. ... In an options market, organs would only be acquired from the dead. No one need be induced or even permitted to sacrifice his health or bodily integrity for money. The donation of the organs of the deceased by both rich and poor is currently strongly encouraged, precisely because most of us believe that surrendering the organ represents no sacrifice to the donor."
Excerpts of Cohen's argument.
AGAINST THE MOTION
James Childress, professor of ethics at the University of Virginia and chairman of the Institute of Medicine committee that produced the 2006 report "Organ Donation: Opportunities for Action," says: "There are strong reasons to believe that compensation for cadaveric organs won't increase the supply. Imagine a futures market in organs where individuals contract to provide their organs after their deaths, and in return receive a payment now, or designate the payment to be provided after their deaths to their families or to a charity. ... Well, consider that many people don't sign donor cards now because of distrust or mistrust. They worry about being declared dead prematurely, or even having their deaths hastened, if they have signed a donor card. Well, they would certainly be reluctant to enter a futures market, to sign a futures contract, when the only barrier to the delivery of their organs is the fact that they're not dead yet."
Excerpts of Childress' argument.
Francis Delmonico, professor of surgery at Harvard Medical School and adviser to the World Health Organization on transplantation, says: "What we do here has a profound influence on the rest of the world. Now, I say that because I've been to Manila. And ... it's not a matter of balanced thought when a 14-year-old has to sell a kidney to an American that comes there. It's not a matter of balanced thought in Pakistan, or in Egypt. ... About 20 patients a month go from Israel to Manila because of cheap prices. If there's a market legalized in the United States, in the global context of medical tourism, do you think that the 72-year-old patient on the list would wait for a kidney here, versus going to buy a 20-year-old kidney in Manila?"
Excerpts of Delmonico's argument.
David Rothman, professor of social medicine at Columbia University and director of the Center on Medicine as a Profession, says: "What this is really about is the sale of organs from living donors. ... There are very, very good reasons — many drawn from behavioral economics, some drawn from past experience — that suggest that, in fact, to create a market might diminish the supply, not increase it. In the first instance, if I can buy it why should I give it?... In England, where the sale of blood was not allowed, rates of donation were considerably higher than the U.S., where the sale of blood was allowed."
Excerpts of Rothman's argument.
The Intelligence Squared U.S. series is produced in New York City by The Rosenkranz Foundation and for broadcast by WNYC.