The 10 Best Cookbooks for Summer
The 10 Best Cookbooks for Summer
Recommended Reading
This year's collection of bright, colorful, can-do summer cookbooks issues a rallying cry: How long can you go without turning on the oven?
The answer: longer than you think, especially if you take your culinary cues from the latest crop of books, which trumpet the glories of fresh fruits and vegetables.
Less exotic than in previous years, 2008's summer cookbooks are all about finding your inner kitchen gardener. These books make the case that summer food is outdoor food: Pick it outdoors, cook it outdoors, eat it outdoors.
So if you can't afford the gas for a road trip, it's a good year to stay home and cook. Because summer blackberries, sweet basil and ripe corn are just around the corner — everything you need for a summer full of flavor.
Here are our picks of the very best summer cookbooks for 2008:
A Plate for All (Eight) Season
Simply Organic: A Cookbook for Sustainable, Seasonal, and Local Ingredients, by Jesse Ziff Cool, paperback, 248 pages
Many an organic manifesto has hit the bookstore of late, but Simply Organic is different: light on sermonizing, and neck-deep in great recipes. It's organized and designed for seasonal use. And not just your four seasons, either, but an eight-stage spectrum that includes commonly overlooked intervals like "Indian Summer" and "Deep Winter."

Cool has a way of finding new ways to highlight familiar seasonal flavors, with pairings like Asparagus and Scallops or Fresh Corn Bites with Tarragon. An Herb Garden Angel Food Cake gets infused with basil and rose leaves, a striking makeover for a dessert staple (like its cousin, the Basil-Lemon Cake). Big, beautiful, and photographed in engaging pastels, Simply Organic is also one of the most giftable of this year's summer cookbooks.
Dressing Up the Salad Days
Summertime is salad time! For those of us who just can't get worked up about a bowl of leaves the rest of the year, the hot weather is a chance to once again appreciate a meal you don't, or barely, have to cook. Raising the Salad Bar is a small book, but it carries a grand repertoire of dressings — one tailored for each recipe and a generous glossary with more in the back.

A garlicky lemon dressing makes a bright foil for Arugula and Avocado Salad with Shaved Parmesan, like the lime dressing that wakes up Fresh Corn Salad. If you still can't warm up to your leafy greens, there's an ample helping of pasta salads, seafood salads, chicken salads (like the sprightly Chicken Salad with Fruit and Toasted Pecans), even bean salads, too, making this book a terrific go-to resource the day before a picnic. (But for those you'll have to turn on the stove.)
Full-Flavored Fresh
Mediterranean Fresh, by Joyce Goldstein, hardcover, 320 pages
Mediterranean Fresh is a salad book in the same way that, say, Macy's is a place to buy socks. Better to describe this as a wide-ranging collection of one-dish meals, some cooked, others just assembled. This is a heartier cousin of Raising the Salad Bar. The culinary vocabulary is southern European and near Eastern, generously scattered with roasted vegetables, citrus marinades, toasted nuts and spices, and yogurt dressings.

Worldly but not pretentious, Goldstein's book appeals to the grown-up palate that doesn't mind if it never sees an iceberg wedge again. In fact, you could say it's a kid's worst dream come true: anchovies, olives, Roquefort, eggplant, and all the other offenders that adults inexplicably crave. Strong flavors rule, as in Figs, Greens, and Prosciutto with Gorgonzola Cream Dressing. It's also the place to go for vibrant whole grains, like Cracked Wheat Salad with Garden Vegetables, or dressy, saffron-scented seafood, like Grilled Squid Stuffed with Rice and Shrimp.
Expanding Your Color Palate
Blue Eggs & Yellow Tomatoes: Recipes from a Modern Kitchen Garden, by Jeanne Kelley, hardcover, 352 pages
Despite its title, which carries a strong whiff of the heirloom about it, Blue Eggs & Yellow Tomatoes isn't just for the specialty gardener or cook. You can make Kelley's recipes with red tomatoes and white or brown eggs, no problem. And to tell the truth, many of these recipes don't focus on garden ingredients at all. (Kelley's an urban gardener, which may explain why she's able to include kaffir lime leaves and sambal oelek and chipotles in her dishes.)

What the recipes do have in common are vibrant contrasts of color, texture, and taste — Brussels Sprouts with Marjoram and Pine Nuts or Orecchiette with Tomatoes and Garden Herbs. With its gorgeous, fresh-from-the-garden photographs, it's the sort of cookbook that would be comfortable reposing on the coffee table. But with recipes this approachable, chances are it won't.
Company Coming? Don't Fret
Summer Gatherings: Casual Food to Enjoy with Family & Friends, by Rick Rodgers, hardcover, 176 pages
This is one of those useful little books that do exactly what they say they will. If you could only cook with one cookbook all summer, Summer Gatherings probably would have the highest percentage of recipes you actually used, starting with the cocktails (Watermelon-Mint Daiquiris) and ending up with the peach pie.

Rodgers' approach is to work with familiar warm-weather flavors and tweak them just a bit. Put the pesto on the potato salad and the green beans! Roast your tomatoes and zucchini and pair them with pasta (Spaghetti with Roasted Summer Vegetable Sauce)! Try barbecuing with mayonnaise and rosemary instead of red barbecue sauce (Grilled Chicken with White Rosemary Barbecue Sauce)! There's a quantity of charming little sides, like the dill-scented Zucchini and Radish Saute or Orzo with Toasted Corn and Scallions.

The book's blurb claims these are 15-minute recipes. That may be pushing it a bit — you certainly can't grill a chicken in 15 minutes — but the casual, breezy attitude is right on target.
Sweet Southern Suppers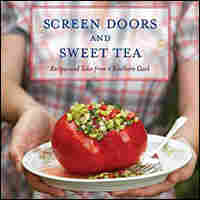 Screen Doors & Sweet Tea, by Martha Hall Foose, hardcover, 256 pages
After flitting from Mexico to India and other equatorial points, this year the summer's warm-climate cookbooks centered on the American South. The best of many contenders is Screen Doors & Sweet Tea, a wisecracking, storytelling treasury of Southern dishes, both the well-known (cornbread, lady peas, juleps) and the slightly less familiar. Some, like Apricot Rice Salad, have an elegant, dinner-on-the-porch feel. Others (All for Okra and Okra for All), are resolutely egalitarian.


Foose has a marvelous gift for the pithy turn of phrase, and all of her recipes carry intriguing subtitles: "Proper Fried Chicken: My Thoughts, at Least," "Lunch Counter Egg Salad Sandwich: Ode to Waxed Paper," "Baked Macaroni and Cheese: A Vegetable in Some States."

As I see it, there are two ideal ways to enjoy this book: 1) Pick out your favorites, cook your way through them one by one, and gorge yourself silly; or 2) sit on the porch and read it while somebody makes you a julep. Either will do just fine.
Stress-free Seafood
Fish Without a Doubt, by Rick Moonen & Roy Finamore, hardcover, 448 pages
Somehow, seafood always tastes better in the summer. But because people don't automatically become better fish cooks in the summer, Fish Without a Doubt is a godsend. It's organized by technique — poaching, grilling, frying, roasting (not to mention raw fish, like Key West Ceviche with Grouper) — with lots of helpful photographs on how to disassemble your fresh whole fish.

Though the recipes themselves are unillustrated, that doesn't reduce their straightforward appeal: Broiled Fish Fillets with Butter and Herbs, Crispy Calamari, Grilled Dorade with Hoisin Glaze. Moonen and Finamore do kick it up a peg from time to time (Butter-basted Sea Scallops with Green Beans and Chorizo and Truffle Vinaigrette must count as at least two pegs), but they never fail to offer reassuringly unfussy, personable advice that gets you through the recipe: Don't let the roux brown. Listen for the sizzle that tells you you're making a good crust. Let the mussels sit for a few minutes, so folks don't burn their fingers. It's like having your smart aunt in the kitchen, saving you from your own foolish, blundering self.
Fiery Nice
Grill It! Recipes, Tools, Techniques by John Willoughby & Chris Schlesinger, hardcover, 352 pages
If you have a desperate attraction for grill books, as I do, you need a good reason to add yet another one to the collection. Does it offer secret recipes hidden for generations by Kansas City barbecue masters? Does it share tips on building your own pit, or the supersleek tools the real grillers use? Grill It!, while doing none of these, has maybe the best reason of all — one great recipe after another. Most, like Easy Memphis-Style Barbecued Pork Spareribs or Smoke-Roasted Chicken Thighs with Maple Barbecue Sauce, are surprisingly easy to execute.

Throughout the book Willoughby and Schlesinger find ways to streamline strong flavors into bold, relatively simple recipes that anybody with a working knowledge of basic grill technique can handle. But be warned: The authors are chili-heads, so a lot of the rubs and marinades display a fiery character that will have you diving for the Sangria in no time flat.
Pitcher Perfect
101 Sangrias & Pitcher Drinks, by Kim Haasarud, hardcover, 128 pages
I've never really trusted series whose main selling point is that they have lots of different recipes for the same thing, but 101 Sangrias & Pitcher Drinks is simply irresistible. Sangria is one of the great pleasures of summer entertaining; its fruity, winy buzz goes equally well with spicy dishes and cool salads. And of course there's nothing better for sipping over a hot outdoor grill. Some, like Wildberry Sangria and Spanish Sangria, are classic, straight-ahead sangrias with little more than wine and berries or citrus. Others, like Pomegranate Sangria or the pool-blue Pacific Rim Sangria, are over-the-top concoctions that wouldn't look out of place garnished with a handful of paper parasols. It's a great way to put an era we all regret — the Wine Coolers of the 1980s — behind us.
Ciao, Gelato!
Gelato! by Pamela Sheldon Johns, paperback, 111 pages
Sometimes we have a tendency to punt when it comes to summer desserts — who wants to bake cookies or a cake when it's 90 degrees? (Think fast: When's the last time you ate a pie made with July's ripe peaches?) Many a pint of ice cream has been bought from the 7-Eleven for that very reason.

But Gelato! makes a sweet, chilly argument likely to seduce even the least motivated summer cook. With just four or five ingredients and an ice cream maker, you can surrender to the arctic charms of Pistachio Gelato, Melon Sorbetto, or Lemon Granita. You don't even have to separate an egg. The only problem with this book is that its enticing description of artisanal gelaterias in Italy will make you feel like you ought to hop a plane and go see them for yourself — and just when you'd saved all your pennies eating local for the summer!
T. Susan Chang is the Boston Globe's regular cookbook reviewer and a frequent contributor to NPR's Kitchen Window series.