Looking at the Future of 'E-Politics'
Looking at the Future of 'E-Politics'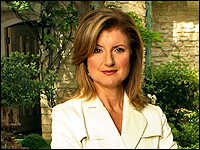 Blogs, online commentators and viral videos have shaped the debate in the current election season. But "e-politics" still faces at least one major obstacle: Internet access.
Last week in New York, a group of prominent bloggers and technology experts came together at the annual Personal Democracy Forum to discuss the evolving relationship between technology and politics. Many of the comments zeroed in on American broadband access.
FCC Commissioner Jonathan Adelstein noted that the United States lags behind the industrialized world in Internet access. "It's clear that what we're doing in Washington isn't working," he said.
In 2001, the U.S. ranked fourth in the world in broadband adoption. Today, it is 15th, behind countries like Canada, Iceland, Belgium and the United Kingdom. In rural America, only 39 percent of residents have broadband access.
Adelstein said there was a need for a new national broadband policy. In order for the Internet to "reach its highest potential, we've got to make it accessible and affordable to everyone," he said.
The idea that the Internet provides a "civil right" to express one's opinion is a mantra of both conservative and liberal bloggers.
During a panel discussion on new media, Chuck DeFeo, vice president and general manager of the Web site Townhall.com, and Huffington Post founder Arianna Huffington talked of how the bustling culture of blogs and online magazines was enhancing the political climate.
DeFeo said the Web is the natural evolution of the independent, participatory printing press heralded by earlier political leaders. "What we are finally seeing," he said, "is a realization of that ideal that Adams and Jefferson and Paine and before him Voltaire and Plato had... that ideal of having everybody have a shot at participating in this discussion."
Townhall.com was the first conservative Web community when it was launched in 1995. Today the site has hundreds of regular commentators and almost 9,000 grassroots bloggers.
Huffington may represent the other end of the political spectrum, but she agreed with DeFeo's conclusions about the role of citizen journalism.
"The pursuit of truth, no matter what, without any kind of flavor — that has always been the heart of good journalism," said Huffington, whose Huffington Post site has become a destination for political junkies. "And we proved that when we posted a story, which was reported by one of our citizen journalists, Mayhill Fowler, during a fundraiser in San Francisco, which turned out to be Obama's 'bitter gate' as it is now known."
Huffington was referring to comments by Sen. Barack Obama in which he said people in small towns cling to guns or religion as a way to express their frustrations. Fowler caught the remarks on audiotape, underscoring the Internet's evolution from a news aggregator to an increasingly dynamic news outlet.
Political campaigns are only beginning to harness the capacity of online activism, said Lee Brenner, political director of the social networking site MySpace.
Brenner said the goal for online communities such as MySpace is "to bring the conversation that is offline, online and then bring it back — to effect change, ideally."
Web Resources