Chick Lit That Features Heroines, Not High Heels
Chick Lit That Features Heroines, Not High Heels
"Three Books ..." is a series in which we invite writers to recommend three great reads on a single theme.
A few years ago, I got myself in a bit of hot water because I wrote a book review in which I implied not only that the book in question was not good because it was chick lit, but also that no chick lit was ever good.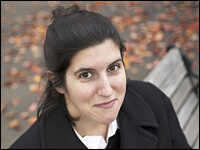 What I subsequently learned — besides that writing reviews is a professional minefield — is that there's no consensus on what chick lit even is. Is chick lit any book by or about a young woman? Any book by or about any woman? Any book with a high-heeled shoe on its cover?
These days, I no longer claim to know what chick lit is or isn't, but I do know that when I read a great, smart book about a young woman making her way in the world, it's a reason to rejoice.
'The Blindfold'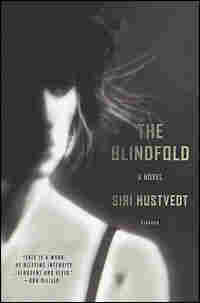 The Blindfold, by Siri Hustvedt, paperback, 224 pages
The Blindfold by Siri Hustvedt follows Iris, a graduate student at Columbia University who is getting her Ph.D. in English literature. The book is divided into four long chapters, and in each one Iris finds herself entangled in a psychologically complicated situation.

In the first chapter, an eccentric man hires Iris to tape herself describing mundane objects (like a glove or cotton ball) that once belonged to a dead girl. But it gets even weirder: Iris is supposed to speak only in a whisper, and the girl the things belonged to might have been murdered.

In another chapter, Iris is hospitalized because she's been having migraines, and she ends up with two older female roommates who have their own bizarre habits. Published in 1992, The Blindfold is a dark, strange book that never announces its own intelligence, instead implying it in every precise observation and sharp insight.
'The Lost Father'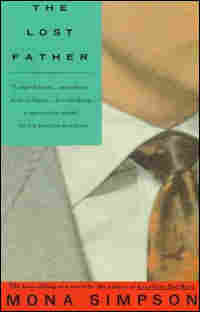 The Lost Father, by Mona Simpson, paperback, 528 pages
The Lost Father is the story of Mayan, a 28-year-old medical student whose life obsession isn't medicine; instead, as the title suggests, it's her father. Born and raised in Egypt, her father left her and her American mother in Wisconsin when Mayan was young, and she hasn't seen him since childhood. "He could come back, any day, so we had to be ready all the time," Mayan explains. "We lived like that, jangled, for years, looking over our shoulders, feeling nervous and watched, expecting."

Mayan's present day story alternates among her friends and love interests, her life in medical school and her obsessive search, which eventually leads her on her own trip to Egypt. Simpson's sense of detail is dazzling, and she writes in a brilliantly intuitive style that makes you feel as if you are Mayan, searching for your own missing father.
'The Quality Of Life Report'
The Quality of Life Report, by Meghan Daum, paperback, 336 pages
What makes Meghan Daum's The Quality of Life Report one of my all-time favorite books is how funny it is. Lifestyle reporter Lucinda Trout moves from New York to Prairie City — a stand-in for Lincoln, Neb. Lucinda is searching for lower rent and a more authentic way of life, one of which proves much easier to find than the other.

Daum's depiction of a liberal Midwestern town manages to be both mocking and affectionate; her satire is firmly grounded in realism, and Lucinda the coastal interloper is subject to as much scrutiny as the Prairie City locals. Daum, who also writes nonfiction, is one of those writers I'd read on any subject — she's so smart, so hilarious and so honest about the way people really are, for good and bad.

Together, Siri Hustvedt, Mona Simpson, and Meghan Daum not only make me grateful as a reader — they also make me proud to be a chick.

Three Books ... is produced and edited by Ellen Silva and Bridget Bentz.
The Quality of Life Report
Paperback, 320 pages |
purchase
Buy Featured Book
Title

The Quality of Life Report

Author

Meghan Daum
Your purchase helps support NPR programming. How?
The Blindfold
Paperback, 224 pages |
purchase
Buy Featured Book
Title

The Blindfold

Author

Siri Hustvedt
Your purchase helps support NPR programming. How?