Financial Worries In Tennessee
Financial Worries In Tennessee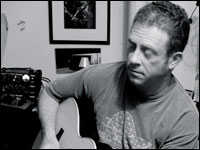 As part of our ongoing series of conversations with listeners about how they're weathering the financial storm, we hear from Nathan Bell of Signal Mountain, Tenn. Bell was laid off from his job as a manager at AT&T a few month ago. Now he goes to bed and wakes up an hour later — his sleep directly tied to a steady paycheck, he's found.
"It's a slippery fast slope down," he says. "And it's going to take a while to get out of [this economic situation] ... I don't see a realistic end."
He's worried about his family's financial future.
Web Resources