Best Foreign Fiction Of 2008
One of the biggest news stories out of the book world this year was Nobel Prize judge Horace Engdahl's criticism of American literature as being too insular and self-absorbed, and of American publishers as being too uninterested in translations. U.S. critics have furiously defended the quality of American fiction, but with new American translations of fiction and poetry numbering around 340 this year (according to international literature blog Three Percent), it's difficult to gainsay the second part of Engdahl's attack.
If you are among those looking to engage with the rest of the world's literature this year, have heart. Among those 340 books published in 2008 are some spectacular novels. Here are five of the best.
'Senselessness'
Senselessness, by Horacio Castellanos Moya, translated from the Spanish by Katherine Silver, paperback, 142 pages
An unnamed freelance writer in an unnamed Latin American country is hired by the Catholic Church to edit the statements of Indians who survived government massacres. He's an atheist and a drunk, and the testimony infects him with a deep paranoia. Mass murder plus a possible religious coup does not sound like a recipe for comedy, and yet Moya's novel is darkly funny. It's also tense and brief, and can be torn through in the span of an airplane ride. Katherine Silver won the PEN Translation Fund Award for her masterful work here, and the American reader will not miss out on a drop of the beauty of Moya's profound original. Read a full review
'Kieron Smith, boy'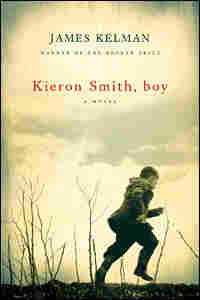 Kieron Smith, boy, by James Kelman, hardcover, 432 pages
Glasgow-born Booker Prize–winning novelist James Kelman's prose occasionally feels like it needs a translator. His books tend to be written in a Scottish working-class vernacular, and part of the pleasure is untangling some of the thornier brambles out loud. Kieron Smith, boy is crafted with a gentler tongue, so readers should have no fear of taking it on the subway. Kelman excels at serving up the psyches of marginalized people, and young Kieron's narrative of being ignored by his parents and punished by his older brother and moving away from the grandparents who love him is heartwarming without being cheesy. The writing is also piercing and observant without feeling inauthentically wise. By the time you follow Kieron from snakes, snails and puppy dog tails to the first fluttering of his adolescence, the boy will feel like part of the family.
'2666'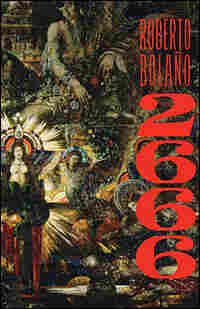 2666, by Roberto Bolaño, translated from the Spanish by Natasha Wimmer, hardcover, 912 pages
2666 will end up on a lot of Best of the Year lists that don't carry any qualifiers like "foreign" or even "fiction." Bolaño, the Chilean novelist and poet, has been the hot thing in literature for a few years — not letting a little thing like his death, in 2003, get in the way. But his reputation is not hype. 2666 is dense and bold and overwhelming. Originally envisioned as five connected novels, it opens with a group of scholars tracing a reclusive German novelist to Saint Teresa, Mexico — a fictional stand-in for Juarez. At the heart of Bolaño's story is an attempt to reckon with the rapes, murders and disappearances of hundreds of women in the city. The ambition pays off; long after you finish its almost 1,000 pages, 2666 will haunt you.
'Metropole'
Metropole, by Ferenc Karinthy, translated from the Hungarian by George Szirtes, paperback, 279 pages
Budai, a linguist en route to a conference, steps off of a plane and finds himself not in Helsinki but in a land with an impenetrable language and a massive population swarming the streets and sidewalks. Every morning, he sets out to find his way home, or at least to find someone who speaks Hungarian, and every night, he finds himself back at the hotel with his dwindling supply of money, bewildered by the world in which he is trapped. Karinthy's story is anxious and claustrophobic, but it's shot through with humor and surprising believability. Budai is relentless and resourceful, and Karinthy is a skilled enough writer that his protagonist's failed attempts to make headway never become monotonous. Metropole invites comparisons to Kafka, and manages to live up to them. Read a full review
'The Lost Daughter'
The Lost Daughter, by Elena Ferrante, translated from the Italian by Ann Goldstein, paperback, 204 pages
Leda craved children — until she actually became pregnant. Suddenly aware of the depths of her ambivalence, she struggles to stay with her family and bury her resentment. Twenty-some years later, her daughters have grown and gone to Canada to live with their father, and Leda is vacationing in Naples when her past creeps up on her. To not, as a mother, love your children is a feeling and topic of such shame that it's rarely discussed, let alone written about. Ferrante, a successful unidentified novelist who writes under this pseudonym for her more controversial work, avoids pat redemption and maternal cliche, creating an astute psychological thriller. The Lost Daughter delves into this taboo territory to become a wholly original work.