Folk Alley's Favorite CDs Of 2008
This year proved once again that folk music is alive and thriving in all its forms: contemporary, traditional, Americana, bluegrass, Celtic, country, blues, world and so on. Our top picks for 2008 not only illustrate the rich mix of folk music heard every day at FolkAlley.com, but also showcase the genre's ongoing diversity and vitality.
Click here for more entries in the Best CDs of 2008 series.
Folk Alley's Favorite CDs Of 2008
1. Kasey Chambers/Shane Nicholson
Song: Rattlin' Bones
from Rattlin' Bones
by Kasey Chambers/Shane Nicholson
Australian Kasey Chambers has fluctuated among rock, pop, folk and bluegrass music. In spite of her unpredictability, she's managed to draw a different audience each time, while remarkably maintaining a fan base which favors everything she does. With Rattlin' Bones, she's at it again. Now teamed with partner (and husband) Shane Nicholson, she crafts an album of winning, original, powerful Americana duets.
Voodoo Child (Slight Return)
2. Harry Manx
Song: Voodoo Child (Slight Return)
from Live at the Glenn Gould Studio
by Harry Manx
Harry Manx's trademark sound is best described as "Mystic-sippi" blues: He combines traditional American country-blues with a heavy dose of Eastern Indian ragas for a unique, grooving collision of East and West. For this outstanding live recording from the Glenn Gould Studios in Toronto, Ont., Manx is joined on stage by friends who help fuse his musical influences, including Indian vocalist Samidha Joglekar and Ravi Naimpally on tabla.
3. Kensington Prairie
Song: Million Skies
from Captured in Still Life
by Kensington Prairie
The overall mood of Captured in Still Life is dreamlike yet thoughtful, with an unusual instrumental mix: guitar, cello, vibraphone, harmonica, Wurlitzer, glockenspiel and an unconventional, understated banjo. The many combinations support singer-songwriter Rebecca Rowan, who serves as Kensington Prairie's primary focus. The sweet, sunny result brings to mind the consistently lovely work of Hem.
Down by the Greenwood Side
4. Kerfuffle
Song: Down by the Greenwood Side
from To The Ground
by Kerfuffle
When they got together six years ago, Kerfuffle's members were only 14. But the group carries on England's formidable folk tradition with a powerful album of Playford dance tunes, child ballads and other traditional classics. Kerfuffle hearkens back to the days of Pentangle and Fairport Convention with youthful energy.
5. Tim O'Brien
Song: Hoss Race
from Chameleon
by Tim O'Brien
Tim O'Brien's Chameleon is a simple, straightforward traditional folk CD, and one of the year's finest. This collection's all-original tunes range from country-folk to bluegrass to Scots-Irish ballads, addressing love, family and politics with simple and stripped-down presentation. All of these songs are performed solo on guitar, bouzouki, banjo, mandolin or fiddle.
6. Crooked Still
Song: Undone in Sorrow
from Still Crooked
by Crooked Still
Crooked Still performs traditional ballads with an impressive cast and an unusual mix: cello, five-string violin, bass, banjo and a breathy-voiced singer. The result occasionally borders on jazz improvisation, but the musicians seldom delve into the abstract, which is smart. Crooked Still is already so different that it would risk becoming inaccessible if it played too "free." Instead, the sound is engaging, powerful, daring and fun. You may know some of these songs -- and you're familiar with all the instruments -- but no one combines them quite the way Crooked Still does.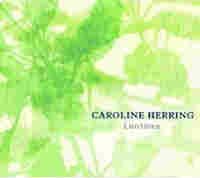 7. Caroline Herring
Song: Paper Gown
from Lantana
by Caroline Herring
Caroline Herring interrupted her music career for a few years to raise a family. With Lantana, she arrives as a fully formed songwriter. Herring's stories draw from her native Mississippi and her years in Texas, but she tells her stories with observant, sophisticated, city-smart dialogue. Herring doesn't hesitate to uncover any story, even the ones most of us avoid. She'd make a good reporter, but she has too much music in her.
8. Abigail Washburn
Song: A Fuller Wine
from Abigail Washburn
by Abigail Washburn
Featuring the powerhouse trio of Béla Fleck, Ben Sollee and Casey Driessen, along with Abigail Washburn's old-time banjo playing and singing in Chinese, this is an album marked by unique arrangements and unmistakable intensity. It's hard to compare this to anything else.
9. Justin Townes Earle
Song: Good Life
from Good Life
by Justin Townes Earle
As the son of legendary singer-songwriter Steve Earle, Justin Townes Earle transforms his family's musical heritage an independent-minded sensibility. He's named for Townes Van Zandt, but he knows the truth, once telling an interviewer, "Anyone who tries to live up to Van Zandt is a fool." Nevertheless, Earle does a pretty good job of it on The Good Life.
Where Did the Morning Go?
10. Blue Highway
Song: Where Did the Morning Go?
from Through the Window of a Train
by Blue Highway
Blue Highway has always been a slick and powerful contemporary bluegrass band, and it's just getting better. Through the Window of a Train covers such topics as war, the homeless and mortality -- not typical fodder for bluegrass bands. Familiar topics also surface (trains, lost love, wanderlust), but they're presented with new perspectives. The best one may be "Where Did the Morning Go," as a man suddenly realizes that most of his life is behind him.