Laura Gibson And Cellos A Perfect Match
'Hands in Pockets' by Portland Cello Project with Laura Gibson
Thursday's Pick
Song: "Hands In Pockets"
Artist: Portland Cello Project with Laura Gibson
CD: Portland Cello Project
Genre: Folk-Pop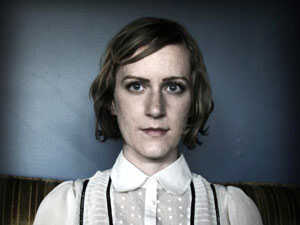 It's hard to imagine a cello detracting from a pop song: There's something about the instrument's soft, rich tone that supplies a sort of intravenous warmth, adding shading and texture without overwhelming the arrangement. In a remix/remake of Laura Gibson's sublime "Hands in Pockets," Portland Cello Project takes that notion a step further by letting cellos do all the work of a typical band. Gibson's original sounded pretty bare-bones, so PCP actually lends it a bit of additional heft, especially once a soaring solo kicks in two-thirds of the way through.
A charmingly unassuming singer-songwriter who shares PCP's Oregon hometown, Gibson proves a perfect foil for an army of cellos. As a performer, she has a voice so naturally quiet that she almost does the opposite of projecting — she seems to sing inward, in a way that gives her music unmistakable intimacy. Though "Hands in Pockets is by far her most lilting song, that vulnerability makes her an ideal match for the cellos' mixture of grace and gravitas.
Listen to yesterday's Song of the Day, and subscribe to the Song of the Day newsletter.
This story originally ran on Aug. 28, 2008.
Related NPR Stories