Coldplay Accused Of Plagiarism ... Again
Coldplay Accused Of Plagiarism ... Again
Coldplay is one of the best-selling bands in the world, but in spite of its success, the band has a nagging problem: charges that it plagiarized not one, but three other artists to write its recent hit, "Viva La Vida" (video via YouTube).
The accusers line up as follows:
Cat Stevens
Song: Foreigner Suite
from Foreigner
Coldplay's latest accuser is Yusuf Islam, aka Cat Stevens, who claims the band's "Viva La Vida" borrows from a section of his "Foreigner Suite," released in 1973.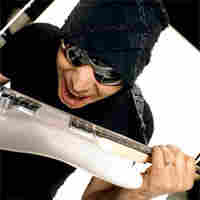 Joe Satriani
Song: If I Could Fly
from Is There Love in Space?
Meanwhile, Yusuf Islam needs to get in line behind guitarist Joe Satriani, who has already filed a legal claim against Coldplay for copying "If I Could Fly," released in 2004. Here's what we know: Coldplay may or may not have stolen from Joe Satriani and may or may not have stolen from Yusuf Islam, who took his name from himself, Cat Stevens.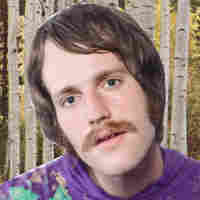 Creaky Boards
Song: The Songs I Didn't Write
from Brooklyn is Love
But Cat Stevens, now Yusuf Islam, and Joe Satriani, still Joe Satriani, need to get in line behind the band Creaky Boards, which first claimed that Coldplay based its song "Viva La Vida" on a song released last year, called "The Songs I Didn't Write."
Clearly someone is stealing from someone.
But why isn't Yusuf Islam calling out Creaky Boards? Why aren't the members of Creaky Boards going after Satriani? Why isn't Satriani going after the whole lot of them?
However this Coldplay kerfuffle plays out, this just might provide the boost that so many laid-off copyright attorneys have been looking for.