Jazz Out Of Africa
Hear Five Songs Below
Jazz was born in America in the early 20th century, evolving out of a meeting of African and European music traditions. Once the style began to develop around the world, jazz found its way back to Africa, which spawned the internationally acclaimed likes of Hugh Masekela, Miriam Makeba and Abdullah Ibrahim.
Because this is a Take Five list, there's only room for five songs from five artists — not exactly a definitive assessment of an entire continent's music. Please tell us about your own favorite African jazz songs, artists and albums in the comments section below.
For more entries in the Take Five series, click here. And don't forget to subscribe to the Jazz Notes newsletter.
Yèkèrmo Sèw (A Man of Experience and Wisdom)
Mulatu Astatke
Song: Yèkèrmo Sèw (A Man of Experience and Wisdom)
from
This album, one of many in the fantastic "Ethiopiques" series by Buda Musique, focuses solely on the music of Mulatu Astatke, one of the founders of jazz in Ethiopia. He trained in London in the late 1950s, then traveled to the U.S., where he took in many performances of jazz and Latin music. Upon his return home to Addis Ababa, he created music that combined everything from straight-ahead jazz to funk to sounds pulled from African, Caribbean and Middle Eastern musical traditions. Movie buffs might recognize this tune from the 2005 Jim Jarmusch film Broken Flowers.
The Jazz Epistles
Song: Twelve Times Twelve
from Rough Guide to South African Jazz
One of the first bebop-style jazz bands in South Africa, The Jazz Epistles drew inspiration from the American drummer Art Blakey and his Jazz Messengers. The group was short-lived, but during its time together, The Jazz Epistles recorded a full album, the first by a black South African band. Not long after the group broke up, some of its members, including trumpeter Hugh Masekela and pianist Dollar Brand (later known as Abdullah Ibrahim), fled the increasing brutality of apartheid in South Africa. [Note: We could not get permission to stream this track.]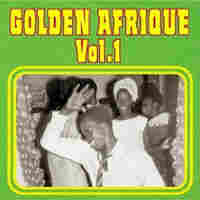 Bembeya Jazz National
Song: Tentemba
from Golden Afrique, Vol. 1
Bembeya Jazz National was founded in Beyla, Guinea, in the early 1960s as a government-supported orchestra. Designated the country's National Orchestra in 1966, the group fused the sounds of jazz, Afropop, folk and Cuban music. It suffered a setback when its vocalist, Aboubacar Demba Camara, was killed in a car accident in the early 1970s, but it stayed together for more than a decade. Bembeya Jazz National then re-formed and toured internationally in the early 2000s.
Cape Town to Congo Square (First Movement): African Street Parade
Abdullah Ibrahim
Song: Cape Town to Congo Square (First Movement): African Street Parade
from Cape Town Revisited
Pianist Abdullah Ibrahim (formerly known as Dollar Brand) is one of the most prominent jazz musicians from South Africa. Ibrahim left South Africa due to apartheid in the early 1960s. In 1964, he recorded Duke Ellington Presents the Dollar Brand Trio after Duke Ellington took a liking to him and encouraged his development. In his compositions, Ibrahim blends South African sounds with those of traditional jazz. He returned to his native South Africa when apartheid ended, and continues to record and perform internationally.
Naivasha (The Moon in a Bowl)
Paul Hanmer
Song: Naivasha (The Moon in a Bowl)
from Africa Straight Ahead
Pianist Paul Hanmer is well-known within his own country, but not as widely recognized internationally as other South African jazz contemporaries. This compilation -- intended to bring wider recognition to South African jazz musicians -- features compositions and performances by Hanmer, pianist Bheki Mseleku, trumpeter Marcus Wyatt, saxophonist Moses Khumalo and the Sheer Allstars, among others. It's a terrific introduction to some of today's best modern jazz from South Africa.