What Are Your Favorite Songs Of 2009 So Far?
What Are Your Favorite Songs Of 2009 So Far?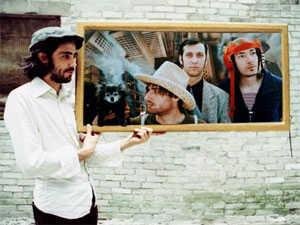 Now that we're firmly into the month of July, we're past the halfway point of 2009. That's when NPR's Music Team starts thinking about how the year stacks up musically.
Consequently, All Songs Considered host Bob Boilen is in the midst of conducting a poll: What's the best music of 2009 so far? He's asking for people to name their favorite three songs and favorite three albums. All Songs will turn those nominations into a poll for fans to vote on.
In the meantime, Boilen already has his three favorite songs ready.
Bob Boilen's Three Favorite Songs Of 2009, So Far
Harold T. Wilkins or How to Wait for a Very Long Time
from Reservoir
by Fanfarlo
Fanfarlo is a British group led by a Swedish singer. This song was inspired by a historical figure, a fellow named Harold T. Wilkins, who was a journalist caught up in his fascination with flying saucers. Hear the full Reservoir album.
Charlie Darwin
from Oh My God, Charlie Darwin
by The Low Anthem
I get chills the moment I hear this guy's voice. This is The Low Anthem's second record. It has underpinnings of Charles Darwin's history, all set in a folky and sometimes hymnal quality.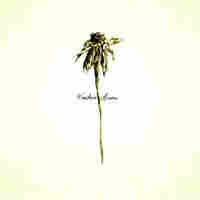 Beijing
from Wooden Arms
by Patrick Watson
My last is a bit of a cinematic bit of music. "Beijing" is a song that Patrick Watson wrote after being there. There's pots and pans and all sorts of odd percussion, and because he was inspired by the bicycles all over Beijing, you'll hear the turning of a chain and the bicycle's spokes. And that's the beauty of it -- the subtlety. Over and over again, you can hear these songs, and new things pop out.