Summer Can't Last Forever: Songs For Farewell
As much as I like classic summer anthems — bright, splashy, exuberant — they rarely capture what I think of as the essence of the season. Summer wants to be immortal and endless, and that beautiful delusion has birthed countless pop songs. But for me, summer is always a tangle of conflicted emotions: hope and disappointment, desire and frustration. It's the season of promises that, at their core, are impossible to realize.
Summer is more about what we want it to be than what it actually is — what I once described as "drops of reality dissolved into a vat of fantasy." Idealism may make a potent brew, but we know the season inevitably ends. That's why my favorite summer songs are almost always tinged with fragility and marked by melancholy. This is music that admits the painful truth about summer: Even the best times won't last, as long days fade with autumn's encroaching dusk.
Here are four songs for saying goodbye to your summer sweetheart.
Summer Can't Last Forever: Songs For Farewell
We're Almost There
from Forever, Michael
by Michael Jackson
Like millions, I've spent the summer of 2009 revisiting the Michael Jackson catalog. The song that continues to haunt me is "We're Almost There," from 1975's overlooked Forever, Michael. I keep getting stuck on the idea of being "almost there." The song aches with the yearning to complete, as Jackson sings, "just one more step," but it's that "almost" that lingers. "Almost" teases and tantalizes, but it's as much a threat as it is a promise. Almost means maybe we won't make it. Almost means maybe "one more step" is, as Aretha Franklin once sang, "a step too far away." That's summer in a nutshell: an ambition within reach, but also one step from being lost.
Be Thankful for What You Got
Be Thankful for What You Got
from Be Thankful for What You Got
by William DeVaughn
Has there ever been a smoother, more sublime summer jam than this? William Devaughn's ability to paint with such vivid lyrical imagery -- "Diamond in the back / Sunroof top / Diggin' in the seam with a gangster lean" -- is perfectly matched by the slick insouciance of the song's bass lines and conga slaps. This is no high-noon groove, though; it's a low-rider sunset, a time for quiet contemplation during the slow cruise home. Be thankful for what you got, Devaughn keeps instructing. Take nothing for granted. But even in the fading light, Devaughn's ultimate message is one of hope: "You may not have / a car at all / but remember / brothers and sisters / you can still stand tall."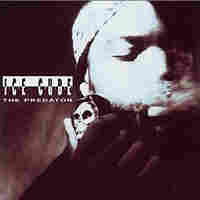 It Was A Good Day
from Predator [Clean]
by Ice Cube
If Devaughn opens solemnly but closes on an up note, Ice Cube goes the other way on this 1993 hit. He ostensibly celebrates a halcyon day of basketball games, lucky dice and a late-night motel romp. But it's the turnaround at the end of each verse that tells the true story: "Nobody I know got killed in South Central L.A." and "Today I didn't even to have to use my AK." Those sobering afterthoughts carry an unease echoed in the somber mood of the music itself. The sample source is The Isley Brothers' "Foosteps in the Dark," which has all the feel of a classic seduction jam: the slow tempo, the syrupy strings. But there's a sadness that flows through; those "footsteps," after all, are of a sneaking lover. "It Was a Good Day" wisely taps into that implicit discomfort. (For a contrast, listen to the far sunnier remix, which uses a different sample.)
Smilin' Billy Suite, Part II
Smilin' Billy Suite, Part II
from Marchin' On!
by Heath Brothers
If I had to score summer's end, this early Heath Brothers song from 1975 would be an easy choice. It positively drips in melancholy, especially through Stanley Cowell's use of an African mbira (thumb piano) to play the memorable "Smilin' Billy" motif. I imagine the song patiently playing out as September days drift quietly towards the fall equinox. There's one last, rousing gasp of life that unexpectedly sparks at the end, but with one dramatic thump, it's all over. Summer's gone.