'A Mighty Long Way' From Little Rock
'A Mighty Long Way' From Little Rock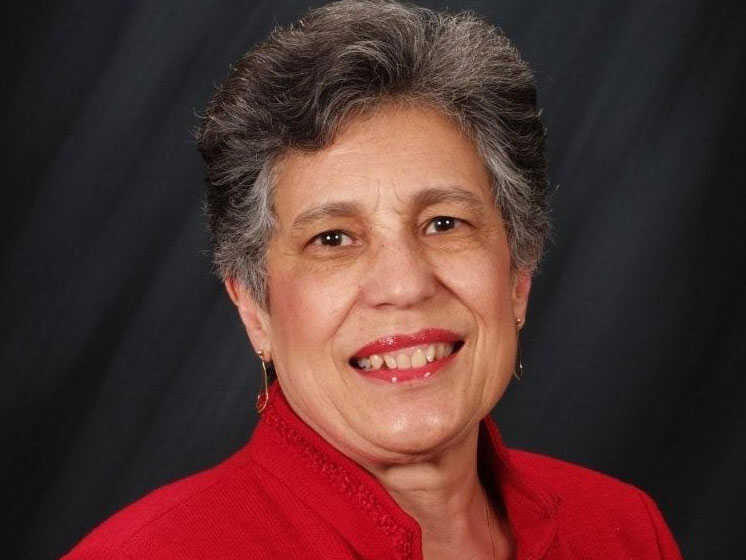 Courtesy of Carlotta Walls LaNier
In 1957, the "Little Rock Nine" enrolled in racially segregated Little Rock Central High School in Arkansas. Carlotta Walls LaNier was the youngest member of the group.
In her book, A Mighty Long Way, she remembers her journey. Her trip began with a decision she calls a "no-brainer." She signed a piece of paper with her intention to attend Little Rock Central High School, and "didn't think another thing of it."
She finished her tenure at Little Rock Central High with a diploma. "I am the only female of the Little Rock Nine to participate in graduation exercises," she told guest host Andrea Seabrook. "Two others, that were juniors that became seniors, did receive diplomas, but schools were closed during that time."
A Mighty Long Way
My Journey to Justice at Little Rock Central High School
Hardcover, 284 pages |
purchase
Buy Featured Book
Title

A Mighty Long Way

Subtitle

My Journey to Justice at Little Rock Central High School

Author

Carlotta Walls Lanier and Lisa Frazier Page
Your purchase helps support NPR programming. How?
Excerpt: 'A Mighty Long Way'
Chapter One
A Different World
Papa's wife, Mary, died in 1922 at age thirty-four while giving birth to their sixteenth child. The baby girl died, too, as did a set of twins who had been born earlier. Papa raised the remaining children and never married again. His oldest son, Hugh, would become one of only two black men who worked as skilled laborers on Central High School when it was built. Papa's longtime girlfriend, Dora Holmes, was a widow who lived down the street and owned the house at 1500 S. Valentine Street. Mother and I stayed with her briefly while my father was away at war. How much of my memory of Mrs. Holmes is influenced by family stories, I don't know. But I remember being terrified of her. She dressed like a witch or a woman on the frontier, in long black cotton dresses and black high-top boots. I didn't realize then that she may have been trying to cover a prosthetic leg.
On some Sunday mornings, my paternal grandfather, Big Daddy, would drop me off at Mrs. Holmes's house after I had spent the weekend with him. As soon as we approached the house, I'd start screaming and hollering that I didn't want to go. I'd fall out, kicking and wailing, on the front porch. But when the front door opened silently, I saw from the corner of my eyes those high-top boots and the hem of her long black dress moving toward me. I immediately turned off the tears, rose to my feet, and followed Mrs. Holmes inside as though I had some sense.
When Dora Holmes died, she left her estate in the care of Papa Holloway, who offered the house to my father. None of us could have imagined then how much that address would dictate the course of our lives in the years ahead. The house was located just west of downtown Little Rock, a few miles beyond 9th Street, which was then a bustling strip of black-owned businesses and nightspots. The community surrounding 9th Street was all black. My end of town was more racially mixed — black families lived on one block, whites on the other. In some cases, black and white families lived across the street from one another. But our white neighbors may as well have been living on Mars for all we knew of their lives. When my family moved there, the neighborhood was still new. Most of the houses were box-shaped with wooden frames, built along a grid of narrow dirt roads after World War II. They were modest but well kept. A few had porches, and most had small yards, though they didn't seem small then. Our house stood out because Daddy, who earned a living as a brick mason, meticulously covered it from top to bottom with the same red bricks that remain on the house today. The only other brick house in the neighborhood belonged to Papa Holloway.
Daddy had learned the brick masonry trade from his father-in-law, Med Cullins, a master contractor who did brick masonry work on Central High in the 1940s. Grandpa Cullins, my mother's father, was a real character. He was a big, imposing man who stood over six feet tall with a heavyset frame, a gravelly voice, and a gruff disposition that matched his size. His beige skin and straight hair gave him the appearance of a slightly tanned white man. He walked with his shoulders squared and head high and carried a half-pint of liquor stuffed in his back pocket. He also couldn't finish a sentence without at least one "goddamn." Grandpa was his own man. He had one suit and wore mismatched socks, but he considered those kinds of things trivial. When I met Thurgood Marshall in later years, his aura reminded me in an odd way of Grandpa Cullins. Neither man kowtowed to anyone. Confidence seemed to radiate from them both, but the likeness ended there.
Grandpa Cullins had an intimidating — and sometimes crude — presence, which worked to his advantage when it came time to collect from someone who had hired him to do a job. He could be less than forgiving on money matters, even if the delinquent client was a house of worship.
"Your father just embarrassed the heck out of me," I heard my father tell Mother one Sunday afternoon when I was in junior high school after the two men returned from a church service in a nearby town.
Grandpa Cullins had asked Daddy to drive him to the church. But as the service wound to a close, the pastor made the mistake of recognizing my grandfather to say a few words. Grandpa Cullins strolled to the front, told the congregants what a pretty goddamn church they had, but he reminded them that he was still waiting for his money.
Grandpa was not a patient man. He called every man "son" and every woman "daughter," including his own children and grandchildren, who say he did so because he didn't want to bother remembering any names.
"Daughter, let me speak to daughter," he commanded one day when I answered the phone at home.
I looked at Mother and her sister and responded: "Which one?"
"Goddammit," Grandpa barked. "The one who lives there!"
Grandpa Cullins had dropped out of Philander Smith College in Little Rock to start his contracting business, but he was a highly intelligent man who stayed abreast of current events. He'd insisted that his four children — Mother, her younger brother, and two older sisters — go to college. The schools of choice were Philander Smith or Talledega College in Alabama. Grandpa loved politics, particularly presidential history. Many times, I heard him start with Truman and work his way back, reciting the years each president served, the president's party, and something significant about each man's time in office. But when Grandpa got to Taylor, he always said, "And next is that goddamn Zachariah Taylor..."
At first, I didn't understand what he meant, so I asked: "What's wrong with Zachary Taylor?"
"That's Sam Mumford's grandfather," Grandpa Cullins responded, referring to his good friend and fellow contractor.
"Oh, Grandpa, you know a president wouldn't marry a colored woman," I shot back.
He looked at me with a sly grin. "Whoever said anything about getting married?"
Excerpted from A Mighty Long Way by Carlotta Walls LaNier with Lisa Frazier Page Copyright 2009 by Carlotta Walls Lanier. Excerpted by permission of One World/Ballantine, a division of Random House, Inc. All rights reserved.