Military Mental Health Providers' Mission Is To Help
Military Mental Health Providers' Mission Is To Help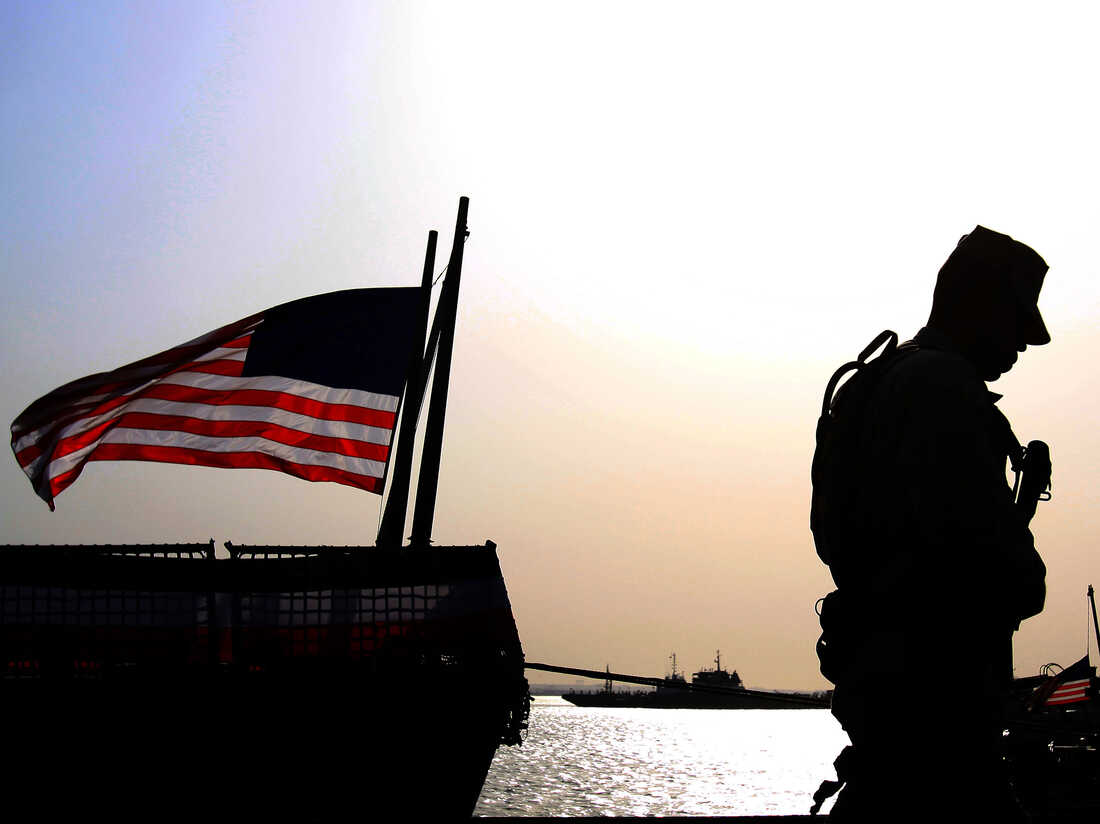 We sometimes don't sleep very well. Our vigilant ears scan the night for those distant booms. We lie awake amid the roar of the helicopters overhead, wondering if they will be landing at our pad. Because when that happens, we are roused loudly by pounding fists and voices shouting about mass casualties, demanding that we sprint out of our cots and across pitch black clearings, to move through a chaotic mix of scrubs, desert utility uniforms, IV bags, stretchers and wide, fearful eyes. The next morning, sometimes we scrub blood off our boots. And then we trudge through the sand to the small hot spaces where we provide care all day, listening with empathy to our patients' stories of trauma, fear, friendship, loyalty and loss.
One day, the deployment is over and we come home. We struggle to reintegrate into a stateside life from which we often feel disconnected and distant. And once we've taken leave, we return to our jobs at the hospital, and on that first day back in clinic, we have eight new patient charts waiting in our inboxes. And we listen with empathy to our patients' stories of trauma, fear, friendship, loyalty and loss.
We are the mental health providers of our uniformed services. We chose our lives and our professions. And we are dedicated to our work and well-trained to perform it. We put our patients first, in the desert and at home, and sometimes our patients' trauma is similar to our own. Coupled with the exhaustion that comes with feeling empathy for people who are suffering, shared trauma takes its toll. But we try to stay the course, alongside our stateside counterparts, who also endure the compassion fatigue of treating combat trauma. And together we turn our feelings inward, often neglecting our own needs and continuing to care for our patients, regardless of the cost.
The tragic events at Fort Hood last week, in which 13 innocent lives were brutally taken, allegedly by an Army psychiatrist, had nothing to do with us.
Mental health caregivers struggle, every day, to break down the walls that have historically created a frightening and intimidating prospect in the armed forces — seeking treatment for invisible combat stress injuries. Beyond the tragedy last week of the loss of human life, which is tremendous, as one mental health provider, I dare to hope that the impact of one suspect's heinous act will not lead those who need help the most to find one more excuse to avoid it. But I am sure of one thing: As the Fort Hood community, the mental health community, the Army, the military — and the country — grieve and pay tribute to the lost, move through the shock and pain, and begin our collective healing, we who have been entrusted to the mental health care of our warriors and their families will be there to help.
We always have been.
Dr. Heidi Kraft is a former Navy psychologist. She is the author of Rule Number Two: Lessons I Learned In A Combat Hospital.
Related NPR Stories