Travel Tunes For Thanksgiving Journeys
One of the busiest travel times of the year, Thanksgiving week rarely involves an exotic vacation or fun road trip. Instead, the purpose revolves around being with family and friends, giving thanks for the good things in life and maybe even enjoying some home-cooked food and football.
The journey home for Thanksgiving can be challenging and frustrating, fraught with bus loads of college kids, crowded planes and slow-moving traffic. Fortunately, music eases frustration, so here are five jazz songs to lift your travel-weary spirits.
Need more songs for the highway? Check out our Road Trip: Songs to Drive By series.
Travel Tunes For Thanksgiving Journeys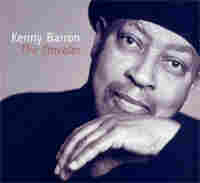 Kenny Barron
Song: Traveler
from Traveler
Pianist Kenny Barron weaves an instrumental tale of a traveler along with Steve Wilson on soprano sax and Francisco Mela on drums. The entire album wanders through the many musical styles Barron has collected over the course of his long career. He can make most any idea flow effortlessly, and he brings out the best in his collaborators.
Sachal Vasandani
Song: Travelin' Light
from We Move
Young singer Sachal Vasandani has a voice that is calm, deep and, for this tune, light. He composed quite a few originals for We Move, but this song is more appropriate for the subject at hand. The jazz standard speaks to traveling with less baggage — relationship baggage, that is. If you show up at a family gathering without a significant other and everyone wants to know why, just tell them you're travelin' light right now.
I Wish I Could Go Travelling Again
Stacey Kent
Song: I Wish I Could Go Travelling Again
from Breakfast on the Morning Tram
This original tune by Stacey Kent reflects a wistful dream of being on a faraway vacation with a lover. Her voice is clear, sweet and longing at the same time. Kent has long been known for singing through the Great American Songbook, but this Grammy-nominated album finds her mostly making a departure from the classics upon which she built her reputation. She sings a number of originals, a Fleetwood Mac tune and a few French songs. The shift in focus is a welcome change; it better reflects her full potential.
Charlie Haden With Michael Brecker
Song: Travels
from American Dreams
"Travels," composed by Pat Metheny and Lyle Mays, is a calming song featuring the always-sensitive touch of bassist Charlie Haden and the gentle tenor sax of Michael Brecker. Haden intended American Dreams to be a tribute to America, and the potential found in the dreams of its people. "Travels" is one of the most contemporary tracks, which also includes a version of "America the Beautiful."
Ray Bryant
Song: Gotta Travel On
from History of Chess Jazz
Pianist Ray Bryant takes this folk song by Paul Clayton and gives it a gospel jazz feel. "Gotta Travel On" is soulful and uplifting in a "Down by the Riverside" sort of way. For this 1966 date, Bryant is joined by Walter Booker Jr. on bass and Freddie Waits on drums.