10 Albums You're Too Cool To Like, From KUT
No, no — the headline's not referring to you. Heaven forbid. But someone like you listens to a lot of cool and/or unusual music, and refuses to sample the good stuff right under his or her nose because it's "mainstream." Lots of hipsters know about the very latest bands, having scoured the Web for the newest undiscovered thing, but are coiled to backlash as soon as others "get it." And, while the music world needs hipsters to help others find new stuff, it's best not to think them omniscient — after all, there's lots of great music they're too cool to notice.
Click here for more entries in our Best Music of 2009 series.
10 Albums You're Too Cool To Like, From KUT
Willie Nelson/Asleep at the Wheel
Song: Hesitation Blues
from Willie and the Wheel [Deluxe Edition]
Hipster Rejection Scale: 5 of 10. Factors: vintage tunes; Letterman loves 'em; polished but authentic.
This is no retro kitsch. For more than 30 years, it was the dream of producer Jerry Wexler to have Willie Nelson cover the masterworks of Western swing, backed by Ray Benson and his gang of modern swingmasters in Asleep at the Wheel. Wexler lived just long enough to see this happen: a collection that defines the best of the genre. Favorites such as "Corrine, Corrina" come across as bouncy and relevant as when Spade Cooley and Bob Wills ruled the airwaves. In the case of Americana hit "Hesitation Blues," there's a sense of joy and casually impeccable musicianship that's rare and refreshing. An instant classic, 30 years in the making. —David Brown
Sarah Jarosz
Song: Song Up in Her Head
from Song Up in Her Head
Hipster Rejection Scale: 6 of 10. Factors: teenager, clawhammer banjos.
Precocious bluegrass prodigy? Check. Appearances on A Prairie Home Companion? Check. Grammy nod? Bingo. Anti-hipster trifecta. But Sarah Jarosz's album Song Up in Her Head is more than just a contender for several album-of-the-year honors; it's a taste of things to come. Listeners growing tired of bearded neo-folkies may discover Jarosz's music to be a logical next step -- most apparent in her reworking of The Decemberists' "Shankhill Butchers." Where she really shines is with haunting originals such as the title track, performed with vocal confidence and multi-instrumental mastery (guitar, banjo, mandolin, piano) that belie her 18 years. —David Brown
The Krayolas
Song: Long Leaf Pine
from Long Leaf Pine (No Smack Gum)
Hipster Rejection Scale: 7 of 10. Factors: '80s band reinvents self, non-ironic use of Vox organ.
It's hard to say exactly what someone would expect from a San Antonio band in the disco-drenched early '80s, but "guys in suits and matching Rickenbacker guitars" was probably not high on the list. The Krayolas excelled in power-pop, but then called it quits. It must have surprised even the band that its 2008 comeback album La Conquistadora would gain critical raves and national attention on Dave Marsh's Sirius show. But Long Leaf Pine (No Smack Gum) is even better. The writing is crisp, and the sound is powerful and locked-in, effortlessly mixing Tex-Mex, Motown and British Invasion sounds into a winning concoction. —Jeff McCord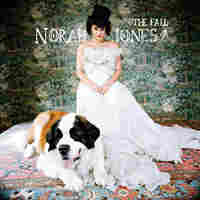 Norah Jones
Song: Chasing Pirates
from Fall [Deluxe Edition]
Hipster Rejection Scale: 9 of 10. Factors: sounds like Starbucks, Toyota Prius. Mom loves her.
Norah Jones deserves credit for taking a chance with her latest album: She shuffled the deck with a new band and a new direction. True, there are still a few jazzy elements here and there, but there's rock in the pulse -- it's more sultry, more soulful and definitely more contemporary. She also had songwriting help from Will Sheff (Okkervil River) and Ryan Adams, as well as longtime contributor Jesse Harris. "Chasing Pirates" is the track that did it for me, easy. —Laurie Gallardo
Danny Balis
Song: Too Much Living
from Too Much Living
Hipster Rejection Scale: 8 of 10. Factors: aging indie rocker goes country.
Music nerds might recall Danny Balis as the bassist for Dallas indie bands Sorta and The Sparrows, but probably not. Fewer still know he's gone full-on country. Pouring his heart into these pitch-perfect melancholy weepers, his vocals ring out in a sonorous baritone with just the right amount of twang. The sound is very retro, yet never derivative or saccharine. Absolutely nothing here rings false. This modest, self-released CD may be destined for obscurity, but the songs -- nine originals and one Townes Van Zandt cover -- are real gems. In a perfect world, all of Nashville would be lining up to sing them. —Jeff McCord
This album is available as a download from Amazon MP3.
Pearl Jam
Song: The Fixer
from Backspacer
Hipster Rejection Scale: 7 of 10. Factors: props to alt-rock pioneers; well-fed but still vital.
Few rock bands have the ability to stay relevant decades after a major breakthrough. Pearl Jam has bucked that trend by keeping its ear to the ground and maintaining a strong connection to fans. Back Spacer features quick, punchy songs by Pearl Jam's standards. This album finds the band sounding less angst-ridden and more melodic, but still unafraid to blow some eardrums out. In a world of "What have you done for me lately?" Pearl Jam has released Back Spacer. That's a good thing, in case you were wondering. Its rock 'n' roll, after all. —Matt Reilly
Har Mar Superstar
Song: Tall Boy
from Dark Touches
Hipster Rejection Scale: 3 of 10. Factors: looks like Ron Jeremy, sounds like Justin Timberlake. Only better.
There is no natural radio outlet for St. Paul's Sean Matthew Tillman, a.k.a. Har Mar Superstar. But his infamy continues to grow, thanks to brain-bending late-night TV appearances and opening slots for the Yeah Yeah Yeahs, among others. His steamy, hypersexy jams just don't square with his pudgy, balding-white-guy looks. But that's part of the gag... or is it? It's possible to write off Har Mar Superstar as an Andy Kaufman for the MP3 generation, if only his songs weren't so well crafted, obscenely earnest and genuinely fun. Advice: Just roll with it. —David Brown
Rhett Miller
Song: I Need to Know Where I Stand
Hipster Rejection Scale: 7 of 10. Factors: respected alt-country bandleader goes soft.
Miller's eponymous fourth solo effort is just what you'd expect from the Old 97's frontman: clever, heartbreak-laden lyrics on top of bull's-eye melodies. But there's depth to Miller's songwriting here that's too often absent from run-of-the-mill pop records. Miller will turn 40 next year, and he's been writing songs for more than half of them. The songs on Rhett Miller portray a growing wisdom and wistfulness. Whether it's the familiar acoustic strum of "I Need to Know Where I Stand" or the sophisticated science fiction of "Happy Birthday," one thing remains constant: You'll be humming these tunes long after your iPod shuffles to another song. —Andy Uhler
Lady Gaga
Song: Speechless
from Fame Monster [Deluxe Edition 2-CD]
Hipster Rejection Scale: 10 of 10. Factors: major label, pop music, costumes, SNL appearance.
Though some instinctively flinch, Lady Gaga's songs will probably be remembered as the soundtrack of 2009. She charted four times with tunes from 2008's The Fame. And in November came this eight-song followup: what Gaga describes as the yin to The Fame's yang. It would be easy to assume that Lady Gaga (nee Stefani Germanotta) is just another industry-manufactured pop star. But she's paid dues, working lounges and writing hits for others. Throughout The Fame Monster, Gaga displays an intimidating range of songwriting talent. The album's first single, "Bad Romance," is catchy in a creepy, droney way. The piano-driven ballad "Speechless" recalls Queen in its heyday. Haters beware. —Andy Uhler
Booker T. Jones
Hipster Rejection Scale: 2 of 10. Factors: respect for one of the greats.
With classics such as "Green Onions" and "Time Is Tight," Booker T. Jones has ensured his place in the history of rock 'n' roll. (He's a Hall of Famer.) In 2009, Jones broke a long silence with Potato Hole, tapping Southern-Rock torchbearers Drive-By Truckers in place of the MG's and even enlisting the help of his old buddy Neil Young, just to sweeten the deal. Covers are always a tricky proposition, but Tom Waits' "Get Behind the Mule" and OutKast's "Hey Ya" are reworked masterfully, and sure to put a smile on your jaded face. Potato Hole is an album of what Jones does best: groovy instrumentals that are appropriate for just about any occasion. —Matt Reilly