2009's Top 12 New Discoveries, From KEXP
As 2009 winds down and the year-end best-of lists come flooding in, a lot of the same bands pop up again and again. Sure, this year's albums by Animal Collective, Phoenix, Wilco and Yeah Yeah Yeahs are all worthy of attention, but a lot of great lesser-known bands have slipped under the radar, too. In the spirit of looking out for the underdogs — small-town bands, basement-based indie labels, self-released self-starters — here are 12 albums worth checking out from artists you might not have heard.
Click here for more entries in our Best Music of 2009 series.
2009's Top 12 New Discoveries, From KEXP
1. Visqueen
Song: Hand Me Down
from Message to Garcia
Visqueen frontwoman Rachel Flotard pays loving tribute to her father (who died of cancer last year) with a magnificent album of big-hearted power-pop that's packed with catchy hooks and sing-along choruses. With Neko Case providing heavenly harmonies and additional cameos from John Roderick of The Long Winters and steel guitarist Jon Rauhouse, the album brings plenty of star power, but Flotard's powerful vocals and sharp songcraft shine brightest. Power-pop is rarely this poignant, or performed as well as it is here.
2. Grand Hallway
Song: Blessed Be, Honey Bee
from Promenade
Grand Hallway is an eight-piece orchestral pop outfit made up of members from such Seattle favorites as The Maldives, Voyager One and Sleepy Eyes of Death. Regardless of the collective's impressive resume, this particular project is earning well-deserved praise from far and wide. The group's second full-length album, Promenade, features soaring melodies and choral vocals that ought to sweep you off your feet at first listen.
3. Lusine
Song: Twilight
from Certain Distance
Seattle-based electronic producer Jeff McIlwain (a.k.a. Lusine) brings a strong pop sensibility to A Certain Distance, an intricate, warm and transporting mix of ambient downtempo music that draws on techno, house, hip-hop beats and more. The album shines brightest on a handful of vocal tracks that radiate with inviting hooks and gorgeous melodies.
4. Naomi Shelton and the Gospel Queens
Song: I'll Take the Long Road
from What Have You Done, My Brother?
A wonderful album of gritty, old-school gospel and R&B from a veteran New York-based singer, What Have You Done, My Brother? finds Naomi Shelton accompanied by members of Sharon Jones' backing band, The Dap-Kings. Inspiring and uplifting.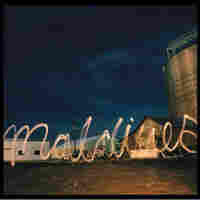 5. The Maldives
Song: Going Home
from Listen to the Thunder
On its second album, this nine-piece Seattle band fully delivers on the promise of its transcendent live shows, taking a huge leap forward with a more muscular and varied sound, cleaner production, more confident musicianship and superior songs ranging from fiery, Crazy Horse-style rock jams to rustic, poignant ballads.
6. tUnE-yArDs
Song: Lions
from bIrD-bRaInS
tUnE-yArDs (yes, the alternative capitalizations are for real) is the alias of New England native Merrill Garbus. Her intoxicating solo debut is an ambitious, lo-fi set of unique experimental pop. Possessing a peculiarly soulful voice, Garbus sings atop off-kilter percussion, fuzzy tape loops, bizarre samples and non-traditional instrumentation.
7. Bomba Estereo
This Colombian group's first U.S. release blends hip-hop, dub, electronics and psychedelia with cumbia, champeta and other traditional Colombian styles for an adventurous, dance-floor-friendly sound.
8. Fanfarlo
Song: I'm A Pilot
from Reservoir
Reservoir features 11 lush songs' worth of rousing orchestral indie-pop. Elements of traditional English folk, post-rock and marching-band fanfare (just to name a few) are found within Fanfarlo's already vast instrumental collage of mandolin, glockenspiel, chimes, trombone and the more commonplace likes of guitars, keys, and drums. The songs' baroque and sweeping melodies provide the backdrop to dreamy tales of men and women caught up in life's spin. Reservoir is a powerfully affecting record and a confident debut.
9. Au Revoir Simone
Song: All or Nothing
from Still Night, Still Light
The third album from the three women in Brooklyn's Au Revoir Simone is a bittersweet set of dreamy electronic pop tunes that boast heartbreaking, melancholic lyrics and gentle melodies, resulting in a gorgeous sad/pretty record. Heavily influenced by Stereolab and reminiscent of a slight less dynamic Electrelane, Au Revoir Simone's introspective pop packs a potent emotional punch.
10. Telekinesis
Song: Coast of Carolina
from Telekinesis!
Telekinesis is the project of Seattle-based Michael Benjamin Lerner. His debut full-length is a sunny outing of power-pop that'll have you smiling so hard, it may actually hurt.
11. Soulico
Song: Exotic on the Speaker
from Exotic on the Speaker
This Israeli group composed of four DJs makes its debut with a fun, ambitious album that blends hip-hop and dancehall with Israeli folk and dance music. Special guests include Ghostface Killah, Rye Rye and Lyrics Born.
12. Hotels
Song: Kite Fight
from Where Hearts Go Broke
This Seattle band's second album is a sweet set of smart, catchy, '80s-influenced electro-pop with propulsive rhythms and sparkling melodies.