Beyond Country: Not Your Father's Nashville
Beyond Country: Not Your Father's Nashville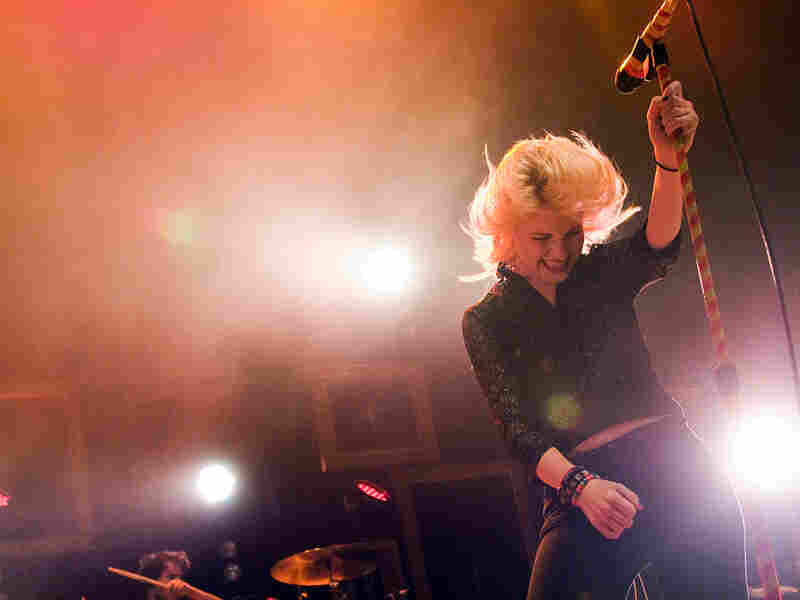 Nashville's most lucrative and recognizable export has had a challenging 10 years. The decade that's coming to a close saw country-music sales fall — albeit a little later than the rest of the industry. But Music City's pop, rock and independent music sectors enjoyed their most fruitful decade since the 1960s.
Take Grimey's New and Preloved Music — it's a mile from Music Row, but a world away in its approach to the music business. The record store stocks jazz rarities on vinyl, and CDs from just about every local band. It holds regular in-store showcases; one recent event featured the breaking Nashville soul and pop duo Sam & Ruby.
While old-school record shops have been disappearing from cityscapes around the country, Grimey's has defied industry trends from almost the day it opened 10 years ago.
"I don't even feel like I'm part of the music business anymore," co-owner Doyle Davis says. "We champion what we know, what we love and what's around us. I am not here to break the latest priority developing act for some label. It just doesn't seem to work anymore."
The Future Is Upstairs
One flight up in Grimey's old brick building at 1604 Eighth Ave., there's another company following an unconventional path. The marketing, management and publicity firm Thirty Tigers was founded by David Macias.
"I'm lucky enough to have been laid off very early in the process so that I could start this business," Macias says.
He's one of scores of downsized major-label executives using their expertise to try to fix what's broken and preserve what works in Nashville's best-known industry.
"We started out as a consultancy to help artists that were kicked out of the major-label sandbox, but could still sell 20,000 or 50,000 units — could earn a living from that," Macias says.
Today, Thirty Tigers runs new-media marketing campaigns and pitches songs to films and television. Meanwhile, other entrepreneurs are assuming the risks associated with developing artists' careers. Many are building on backgrounds in publishing and artist management and signing artists to so-called 360 deals: releasing recordings, selling T-shirts and managing tours in a coordinated effort.
The Silicon Valley Of Music
Richard Florida, the sociologist who studies creative economies, has called Nashville "the Silicon Valley of music." He's not necessarily talking about technology, Nashville business manager Mary Ann McCready says.
"He's basically saying Nashville has the highest concentration of music industry in North America," McCready says.
Musicians, songwriters and producers have flocked here over the past decade, adding to an already well-stocked talent pool. And a few are finding success far outside of country. There's million-selling pop-punk band Paramore. Jack White, of The White Stripes, moved to Nashville and opened an office for his record label. Perhaps best known of all are the international rock stars in Kings of Leon.
These developments are sweet sounds to Jason Moon Wilkins, who co-founded Next Big Nashville, an annual conference showcasing Music City's alternative side. He says he likes many of the trends he sees, but he's also pressing the city's marketing and tourism power brokers to invest more heavily in music that doesn't necessarily wear hats and boots.
"I do still think there are gatekeepers who are getting in the way of progress and perception," Wilkins says. "They're still investing almost all of their money and almost all of their efforts into promoting one side of Nashville. Not just country, but one specific style of country, and that is just so limiting for the city."
On the other hand, Garth Fundis, a producer and former chairman of the Recording Academy, says Nashville rock bands haven't had this much of the world's attention in the 30-plus years he's worked in Music City.
"Those bands have always been here," Fundis says. "They've never been able to put Nashville on their record and still be taken seriously. That's not as much an issue anymore. Thank God it's finally being recognized. Anything can happen."
That optimism has to be tempered by the fact that revenues for recorded music are off by nearly half since 2000. Then again, in its 60 years as Music City, Nashville has always been good at improvising.