Josh Turner: Valentine's Day Comes Early
Josh Turner: Valentine's Day Comes Early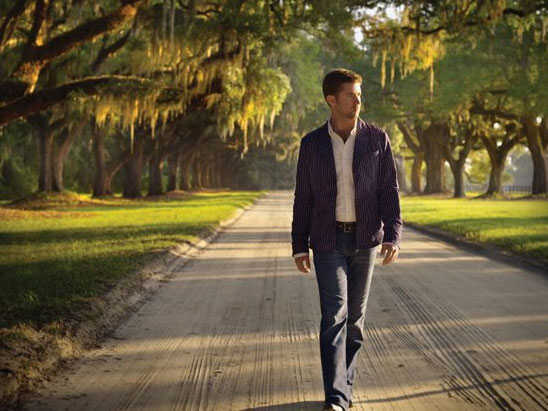 For those who think country music has to be about longing and loss, Josh Turner has released an album that might change a few minds. Haywire contains one love song after another, delivered with a lot of energy through deep and rich vocals.
"A lot of times, when I try to describe this record to someone who hasn't heard it yet ... it would be energy," Turner says.
Blender magazine has called Turner a "country Barry White," and his song "Why Don't We Just Dance" currently sits atop Billboard's country singles chart. The album came out just five days before Valentine's Day, though Turner says the timing wasn't planned that way.
He started singing at 13 and had an immediately recognizable talent. But the road to a No. 1 single wasn't bereft of difficulty. In 1996, doctors noticed a lesion on his right vocal cord, which threatened his singing career.
"It was actually a blessing in disguise," Turner says, "because through that process, I learned how to use my voice properly. It pushed me into classical training, and I [noticed] my voice starting to evolve. I was able to do things with my voice that I had never been able to do."
Turner was brought up on gospel, country and bluegrass, listening to his grandmother's records when he was a kid. He cites Ralph Stanley as a major influence in his musical career, and was given a chance to work with Stanley on his sophomore album, Your Man.
"For me, it was a dream come true," Turner says. "Here I was with a man that I grew up listening to in Granny's house."
"I'll Be There" is another love song on the album, dedicated to his two children. Turner tells Weekend Edition Saturday host Scott Simon about the impact that he wants his performances to have on his sons.
"I may never know what type of effect I have on my sons, just like Granny never knew the effect she had on me," Turner says. "So I just try and make the best decisions that I can, be the best father that I can. Not only am I trying to be a daddy, but also a friend, not be the old fogey that's slowing everybody else down ... not for a while, at least."