First Listen: MGMT's 'Congratulations'
Audio for this feature is no longer available. The album was released on April 13, 2010.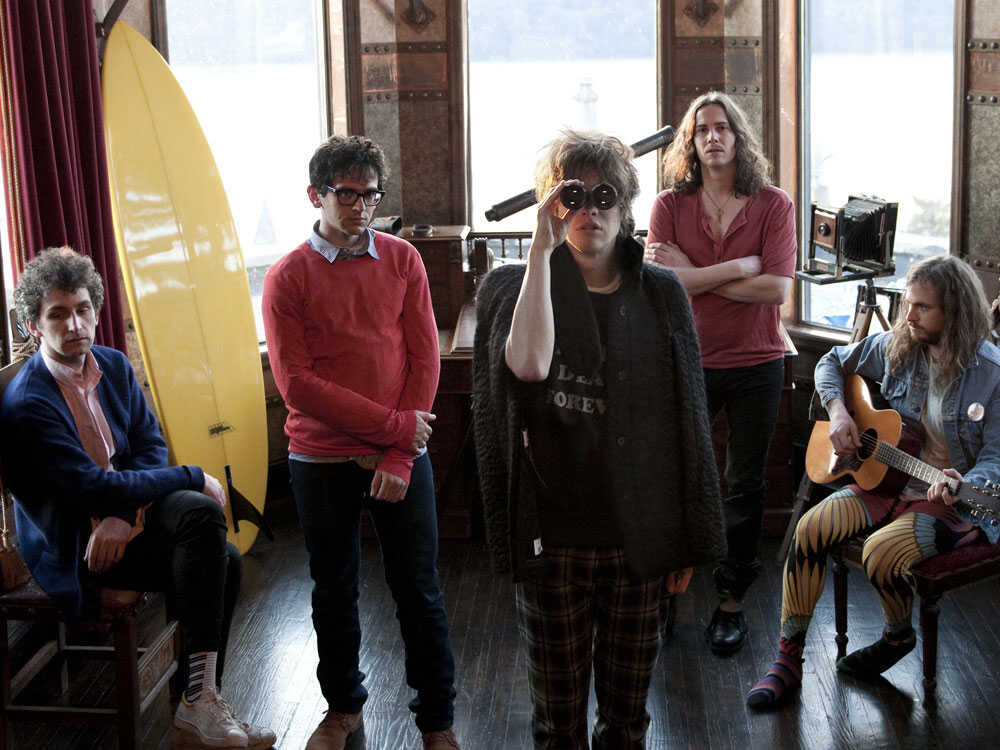 MGMT band members Andrew VanWyngarden and Ben Goldwasser have dubbed their second album, Congratulations, a "no singles" album.
They will not release or promote any one song from the record. Instead, they encourage both listeners and radio stations to play the songs that jump out at them. It's a bold idea and a counterintuitive one, considering the band rose to fame on the popularity of "Kids" and "Time To Pretend" from their debut, Oracular Spectacular.
Congratulations is musically adventurous, featuring nine psychedelic, space-inspired tracks. The space-rock aesthetic was no doubt influenced by producer and experimental musician Peter Kember, formerly of Spacemen 3. VanWyngarden also says the album was influenced by surf rock.
Though Congratulations has no singles, several songs stand out. "I Found A Whistle" boasts a chorus that begs for a sing-along. It's an anthem -- though for what, I'm not sure. It's often difficult to make out what Van Wyngarden and Goldwasser are saying, but it works on a record where the vocals are primarily a vehicle for melody.
Track six, "Siberian Breaks," is perhaps the strangest and most interesting song on the album. Clocking in at over 12 minutes, the band schizophrenically jumps from one mood to another: One moment, it's '70s AM Gold and the next, it's an instrumental soundtrack to time travel.
There's a chance that fans looking for more fun, electro-rock singles from MGMT won't find what they're looking for in the band's sophomore release. But Congratulations -- available here for streaming in its entirety until its release on April 13 -- turns out to be a more rewarding album to digest.
Please leave your thoughts on Congratulations in the comments section below.
Related NPR Stories