Finding A Job Is Hard For Even The Most Educated
Finding A Job Is Hard For Even The Most Educated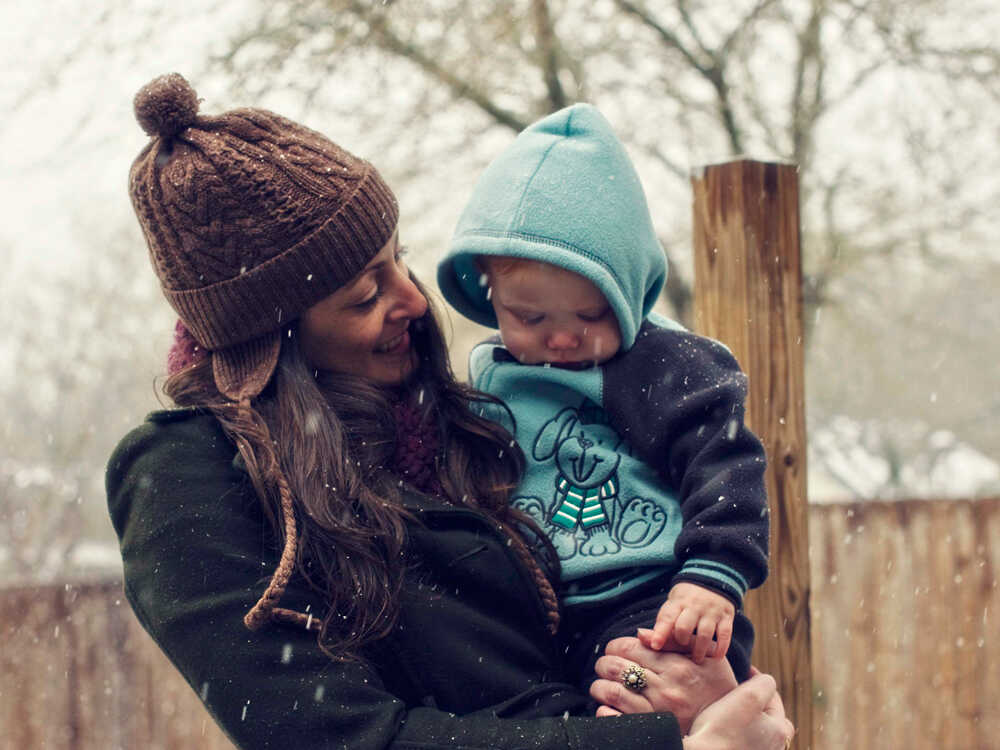 Courtesy of Shana Berenzweig
Getting a degree in down times can be a liability for some who can't find jobs and have massive loans.
The conventional wisdom that getting a degree helps your career is not quite panning out for Shana Berenzweig.
The 33-year-old quit her job at the Texas Medical Association to get a master's in public administration at New York University. She worked part time, graduated nearly two years ago and moved back to Austin, Texas. So far, she hasn't been able to find a job.
A Rarified Elite
"It's very scary to be in this position," says Berenzweig, who is trying to make payments on her six-figure school loans with some assistance from her parents and by cobbling together babysitting gigs.
Berenzweig's education puts her in the rarefied elite among job seekers. The unemployment rate for college graduates is 5 percent, which is less than half of the 10.5 percent rate for high school grads. But now she sometimes considers that degree she paid so dearly for a liability, at least when it comes to some jobs. She takes it off her resume when applying for waitress jobs.
"It's almost like people are just going to assume that because I have a master's degree, I'm going to ask for money," she says. "Or if something better comes along, I'm just going to jump ship."
With the unemployment rate at 9.7 percent, sustained unemployment is afflicting even some of the most educated. Some fled to graduate school recently as a temporary safe haven from the economy, only to find themselves still without jobs. Many are applying for low-paying or nonpaying internships to try to fill in gaps in their resumes.
New Graduates At A Disadvantage
American University senior Blair Coward visited several employer booths at a recent job fair. She has a couple of summer internships lined up, but is finding that few employers have any full-time, entry-level jobs open.
"A lot of people who are qualified for more higher level jobs are settling for more entry positions, and so that's a roadblock for new graduates," Coward says.
In August, Coward, who will graduate magna cum laude with a degree in international economic relations, will not only be unemployed, she'll lose her housing. "I'm quite terrified," she says.
Instead of standing in line alongside her, many of her classmates are opting for more schooling, Coward says.
Higher education comes, of course, with many benefits. Some degrees are still in demand and command high salaries, especially engineering.
Still, today's economy will force many graduates to settle, says John Irons, policy director at the Economic Policy Institute. Young people who start their careers in a bad economy tend to accept jobs at lower wages, and that leaves them at a disadvantage with their salary for about a decade, he says.
The scarring has another effect — in the same way that people who lived through the Great Depression might hoard food, people affected by this Great Recession might feel less willing to leave their jobs. They might stay in jobs that aren't a great fit.
"I think the recession in a way is pretty traumatic," says Max Caldwell, managing principal for Towers Watson, an HR consulting firm. The healthy response, he says, is for graduates to start managing their own career development, and rely less on employers to provide training and advancement.
Is More School The Right Choice?
Matt Jones wishes he had a career to manage. Right now, he'd take a job even if it didn't make use of his new law degree.
Jones graduated from Michigan State University's law school two years ago and has not been able to find work outside of AmeriCorps, where he worked for several months. He has the financial and emotional support of his family, his fiancee and her family, but he still thinks "many times a day" about how and when he might find a job.
Jones says he's cut back on as many expenses as he could. And he thinks the austerity has also made him a more spiritual person. "That's been a nice source of comfort," he says. "But it hasn't gotten any easier."
"There's been a lot of soul searching, especially in the last six months," he says. "Did I make the right decision going to law school?"
Related NPR Stories