Hot Chip And The xx In Concert
Listen Now: Hot Chip In Concert
Listen Now: The xx In Concert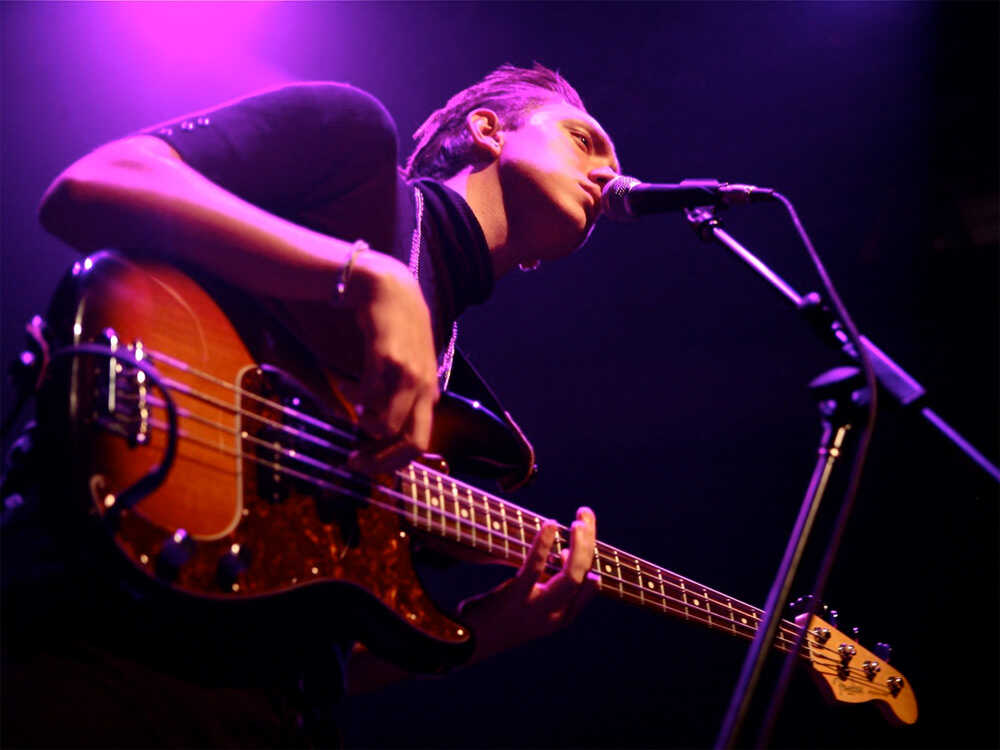 Wildly infectious dance beats meet dark, hypnotic rock when Hot Chip and The xx took the stage for a night of live music, webcast on NPR Music Saturday. Hear full concerts by both bands, from the 9:30 Club in Washington, D.C.
Both Hot Chip and The xx hail from London (with members who met at the city's Elliott School), but have decidedly different sounds. Hot Chip, which formed a decade ago, is known for its off-kilter, exuberant rhythms, and for its ability to mix danceable synth-pop and electronica with an assured cleverness and wry sense of humor. The xx, a trio of self-described introverts, is much moodier, with carefully paced rhythms, strange-but-spare atmospherics and incredibly simple guitar lines. But both The xx and Hot Chip share a curious artistry. Their thoughtfully crafted songs play with familiar forms — from disco to new wave, house and techno — but manage to crib from the past without sounding like a mindless regurgitation.
While Hot Chip is expected to electrify the D.C. audience with uptempo hits from its three previous records, the band's latest album, One Life Stand, is actually one of its mellower releases. The mix is warmer and more restrained, and the rhythms and themes more intimate. In interviews, Hot Chip's core members, Alexis Taylor and Joe Goddard, call it an honest and earnest album.
The xx, meanwhile, formed in 2005, and is currently touring to support its debut album. XX is lugubrious and even chilling compared to much of Hot Chip's work, but the band has won over fans with its casual coolness and plain but captivating sounds.
In addition to Taylor and Goddard, Hot Chip features multi-instrumentalist Felix Martin, keyboardist Al Doyle and bassist Owen Clarke. The xx began as a quartet, with Romy Madley Croft, Oliver Sim, Jamie Smith and Baria Qureshi. Qureshi has since left the group.