FBI Probes Massey Energy, Regulators In Mine Blast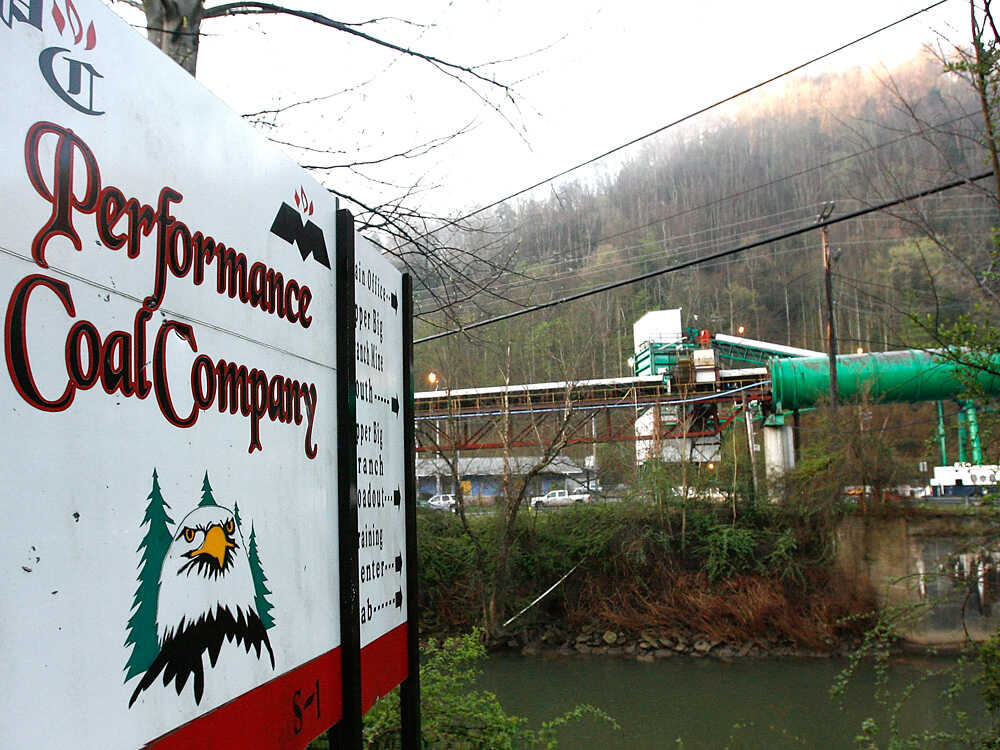 Matt Sullivan/Getty Images
The disaster at the Upper Big Branch mine in West Virginia has now resulted in a criminal investigation that involves both mine owner Massey Energy and the Mine Safety and Health Administration, NPR News has learned.
Upper Big Branch is the coal mine in Montcoal, W. Va, where 29 miners died in an explosion April 5.
The FBI is exploring potential criminal negligence on the part of Massey Energy, according to sources familiar with the investigation. The sources also say the probe also includes possible bribery of employees of MSHA, the federal agency that inspects coal and other mines and enforced mining regulations.
Heard On 'All Things Considered'
Law
NPR's Howard Berkes Reports On The Investigation
Massey, Federal Officials Investigated In Mine Blast
A federal law enforcement source insists that MSHA is not a focus of the investigation. "This is an investigation about the circumstances surrounding the disaster," the source says. "It is not about [MSHA]."
Massey has been cited repeatedly for violations of federal safety regulations. The company also has injury rates at some of its mines that greatly exceed national rates, according to federal mine safety records.
Unsubstantiated rumors about mine inspectors and other officials receiving payoffs have circulated in coal mine country for decades.
Massey Responds
Massey Energy released a statement Friday regarding NPR's report about the FBI investigation.
In it, the company says, "Massey has no knowledge of criminal wrongdoing.
"It is not uncommon that an accident of the size and scope of [Upper Big Branch] would lead to a comprehensive investigation by relevant law enforcement agencies."
The company says it is cooperating with the investigators and that it "will not tolerate any improper or illegal conduct and will respond aggressively as circumstances warrant."
NPR discovered the federal probe this week when an NPR reporter sought an interview with a coal miner in West Virginia. The miner said he couldn't speak with the reporter because he was being interviewed by an FBI agent and an investigator from MSHA.
The FBI has interviewed nearly two dozen current and former Massey employees in recent days, according to an unnamed federal law enforcement official quoted by The Associated Press.
The FBI declined comment and will neither confirm nor deny that an investigation is ongoing.
In response to the NPR story, Massey issued a statement saying it "has no knowledge of criminal wrongdoing" and is "cooperating with all agencies that are investigating the tragedy at the Upper Big Branch mine."
MSHA has not responded to NPR's repeated requests for comment.
"I would think that for the FBI to be involved, there has to be concrete evidence," says Tony Oppegard, a former senior official in MSHA and a former mine safety prosecutor for the state of Kentucky.
Oppegard says FBI involvement in a mine accident investigation "is extremely rare. Frankly, I've never heard of it before."
"This is obviously very disturbing, sad and outrageous if true," says Ellen Smith, owner and managing editor of Mine Safety and Health News. "People rely on MSHA inspectors to do the right thing, to help keep them safe."
Oppegard says word of the investigation will unfairly taint all mine inspectors, even though bribery prosecutions are rare. "It's going to be devastating to the relationship between miners and mine inspectors," he says.
Related NPR Stories