The Best In New Hip-Hop, Jazz, Metal And Noise
We try to share a broad range of genres and styles on All Songs Considered, but we inevitably miss a lot of great stuff. So, for this edition of the program, we've invited a few other NPR Music producers to talk about some of the music they're loving right now. Frannie Kelley is our resident expert on hip-hop; Lars Gotrich specializes in, well, we're not really sure what you call it, but "metal" or "noise" is probably pretty close; and Patrick Jarenwattananon is all about jazz. (You can read his regular ramblings at A Blog Supreme). Here, the three chat with host Bob Boilen and share new music from Big Boi, The Claudia Quintet, Indignant Senility and more.
Download this show in the All Songs Considered podcast.
Sign up for the All Songs Considered newsletter and we'll tell you when new music features are available on the site.
Register with the NPR.org community to join in our discussions.
Contact us with your questions and comments.
The Best In New Hip-Hop, Jazz, Metal And Noise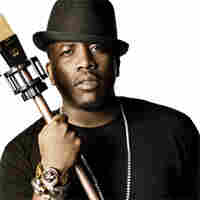 Big Boi
Song: Shutterbug
from Shutterbug
Ludicra
Song: Clean White Void
from Tenant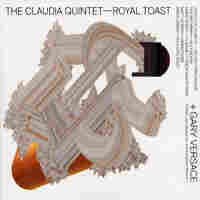 Claudia Quintet/Gary Versace
Song: Armitage Shanks
from Royal Toast
The Get 'Em Mamis
Song: Soft Skin Remix
from Pop Rocks And Soda
You can download this song and more from The Get 'Em Mamis' site.
Mike Reed's People, Places & Things
Song: El is a Sound of Joy
from Stories And Negotiations
Indignant Senility
Song: Two
from Plays Wagner
The Physics
Song: I Heart Beer
from Future Talk
The Physics' album is available from CDBaby and the Jake One mixtape Town Biz is available here.
David Karsten Daniels And Fight The Big Bull
Song: Die And Be Buried
from I Mean To Live Here Still
Charanjit Singh
Song: Bhupali
from Ten Ragas To A Disco Beat