On Fox's Fall Schedule, 'Running Wilde' (And Other Gerundial Developments )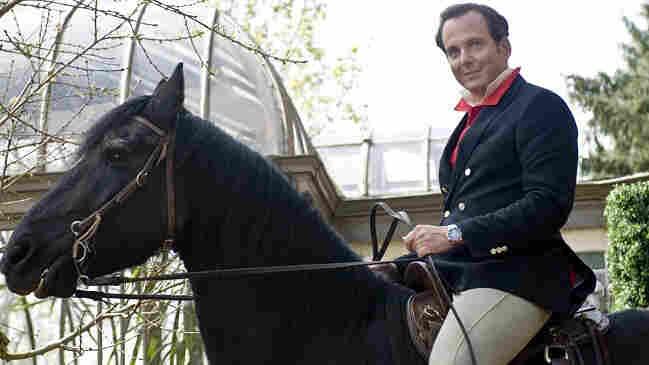 Fox, which did its upfront presentation yesterday, doesn't have quite as many new shows in the pipeline for the fall as NBC does -- both because it's doing better and because it only has two hours of primetime, not three, to fill. Nevertheless, there are a few things coming.
One big move is that Glee is moving from its comfy post-Idol slot to 8 p.m. on Tuesdays, meaning it's kicking off the evening on its own. It will be followed by two comedies, Raising Hope and Running Wilde. (Gerund puns, both. DANGER DANGER DANGER.) Hope is about a loser trying to raise an infant daughter (geddit? "raising Hope"?), but it's from Greg Garcia, who made My Name Is Earl, so that's a promising sign. The cast also includes Cloris Leachman, fresh off her Dancing With The Stars rebirth, and Martha Plimpton.
Running Wilde stars Will Arnett and Keri Russell -- he's from Arrested Development and she's from Felicity, so it's not the most obvious pairing in the world, but the show is produced by, among others, Mitchell Hurwitz, who ran Arrested, so they're probably going more in that direction.
Lonestar is a drama about a guy who's stuck in a "deep, complex web," whatever that means. It's from the producers of Party Of Five, which is potentially a better credit than it seems -- that wasn't a bad show, in truth, when it was doing family stories and not ... well, not being about Julia. (But that's a different discussion.) It's also directed by Marc Webb, who most recently did 500 Days Of Summer.
But the big headliner drama is Terra Nova, which comes from -- wait for it -- Steven Spielberg! And he's sending a family back to "prehistoric Earth." I apologize for my gut reaction, which amounts to "Oh, for Pete's sake." I hope it will be good anyway.
Fox is also talking up some shows it has planned for midseason, including Ride-Along, a drama from Shawn Ryan, who made The Shield. On the comedy side, they've got Mixed Signals, which is a relationship comedy, and Bob's Burgers, which is more animation.
The other big news, though, from the Fox team, was that the show that will get the super-coveted post-Super-Bowl spot is ... Glee. Is the problem with Glee supposed to be that people haven't had it promoted to them, or haven't had a chance to watch it? Is this the best place to promote Glee? I have to admit: this decision baffles me, just a little, based on what I know of how these things are supposed to go.