Scott Turow: Feeling 'The Power And The Glory'
Scott Turow: Feeling 'The Power And The Glory'
The Power and the Glory
Paperback |
purchase
Buy Featured Book
Title

The Power and the Glory

Author

Graham Greene
Your purchase helps support NPR programming. How?
My first copy of Graham Greene's The Power and the Glory cost me $1.65, which will tell you how long ago I first read it, roughly 40 years. And I still own it, which should tell you something else.
Published in 1940, the The Power and the Glory is set in Mexico during the 1930s. The novel tells the story of an unnamed Catholic priest on the run from a high-minded police lieutenant determined to arrest him. The priest, at first, seems to deserve jail. He is a drunk, always hunting for alcohol, and — worse — is the father of a child.
Nonetheless, he emerges as a figure of intense humility and faith, willing to sacrifice himself to attend in secret to the devoted and utterly unaware of his own goodness.
The novel captivated me completely. It was a thriller — but also a novel of ideas. Greene's elegant use of detail, the author's profound knowledge of his characters, and his novel's unrelenting suspense marked the book to me as a work of the highest literary art.
That recognition confused me at the time. I had wanted to be a novelist all my life, but my education had left me unclear about what kinds of novels to write. In the late 1960s and early 1970s, most English departments exalted modernism.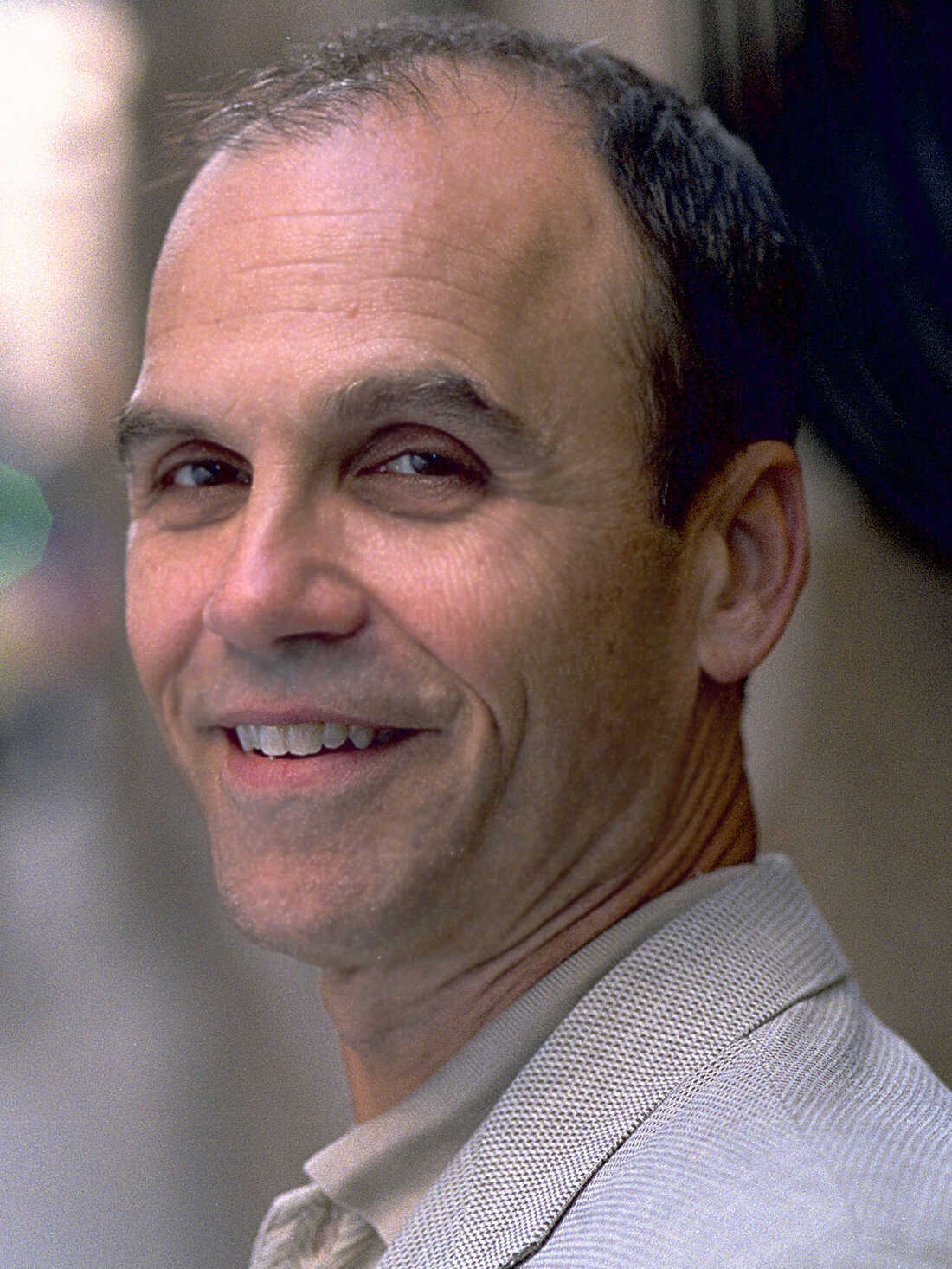 Modernism prized avant-garde works like that whose innovations and defiance of literary convention were thought to advance culture. But that meant by definition those books were not intended for a broad popular audience. On the other hand, novels of suspense, while more widely read, were regarded as contrived, formulaic and thus unworthy when measured by those lofty literary standards.
But I had no question when I read, and then repeatedly re-read, The Power and the Glory, that it was a book I would have simply died to write.
Thrilled to Death is produced and edited by Ellen Silva with help from Miriam Krule.
Excerpt: 'The Power And The Glory'
The priest picked up the pail and went back across the yard, leaving them arguing. He felt as if a gun were levelled at his back. He went into the excusados and emptied the pail, then came out again into the sun — the gun was levelled at his breast. The two men stood in the cell door talking. He walked across the yard: they watched him come. The sergeant said to the mestizo, 'You say you're bilious and can't see properly this morning. You clean up your own vomit then. If you don't do your job...' Behind the sergeant's back the mestizo gave him a cunning and unreassuring wink. Now that the immediate fear was over, he felt only regret. God had decided. He had to go on with life, go on making decisions, acting on his own advice, making plans...
It took him another half-hour to finish cleaning the cells, throwing a bucket of water over each floor; he watched the pious woman go off through the archway to where her sister waited with the fine; they were both tied up in black shawls like things bought in the market, things hard and dry and second hand. Then he reported again to the sergeant, who inspected the cells and criticized his work and ordered him to throw more water down, and then suddenly got tired of the whole business and told him he could go to the jefe for permission to leave. So he waited another hour on the bench outside the jefe's door, watching the sentry move lackadaisically to and fro in the hot sun.
And when at last a policeman led him in, it wasn't the jefe who sat at the desk but the lieutenant. The priest stood not far from his own portrait on the wall and waited. Once he glanced quickly and nervously up at the old crumpled newspaper cutting and thought, It's not very like me now. What an unbearable creature he must have been in those days — and yet in those days he had been comparatively innocent. That was another mystery: it sometimes seemed to him that venial sins — impatience, an unimportant lie, pride, a neglected opportunity — cut you off from grace more completely than the worst sins of all. Then, in his innocence, he had felt no love for anyone; now in his corruption he had learnt...
'Well,' the lieutenant asked, 'has he cleaned up the cells?' He didn't take his eyes from his papers. He went on, 'Tell the sergeant I want two dozen men with properly cleaned rifles — within two minutes.' He looked abstractedly up at the priest and said, 'Well, what are you waiting for?'
'For permission, Excellency, to go away.'
'I am not an excellency. Learn to call things by their right names.' He said sharply, 'Have you been here before?'
'Never.'
'Your name is Montez. I seem to come across too many people of that name in these days. Relations of yours?' He sat watching him closely, as if memory were beginning to work. The priest said hurriedly, 'My cousin was shot at Concepción.'
'That was not my fault.'
'I only meant — we were much alike. Our fathers were twins. Not half an hour between them. I thought your Excellency seemed to think...'
'As I remember him, he was quite different. A tall thin man...narrow shoulders...'
The priest said hurriedly, 'Perhaps only to the family eye...'
'But then I only saw him once.' It was almost as if the lieutenant had something on his conscience, as he sat with his dark Indian-blooded hands restless on the pages, brooding.
...He asked, 'Where are you going?'
'God knows.'
'You are all alike, you people. You never learn the truth — that God knows nothing.' Some tiny scrap of life like a grain of smut went racing across the page in front of him; he pressed his finger down on it and said, 'You had no money for your fine?' and watched another smut edge out between the leaves, scurrying for refuge: in this heat there was no end to life.
'No.'
'How will you live?'
'Some work perhaps...'
'You are getting too old for work.' He put his hand suddenly in his pocket and pulled out a five-peso piece. 'There,' he said. 'Get out of here, and don't let me see your face again. Mind that.'
The priest held the coin in his fist — the price of a Mass. He said with astonishment, 'You're a good man.'
Excerpted from The Power and the Glory by Graham Greene.
Correction
Oct. 28, 2014
A previous Web version of this story was incorrectly attached to an excerpt from The Power and the Glory by Grace MacGowan Cooke instead of the correct excerpt from Graham Greene's The Power and the Glory.