Kevin Eubanks On Life After Leno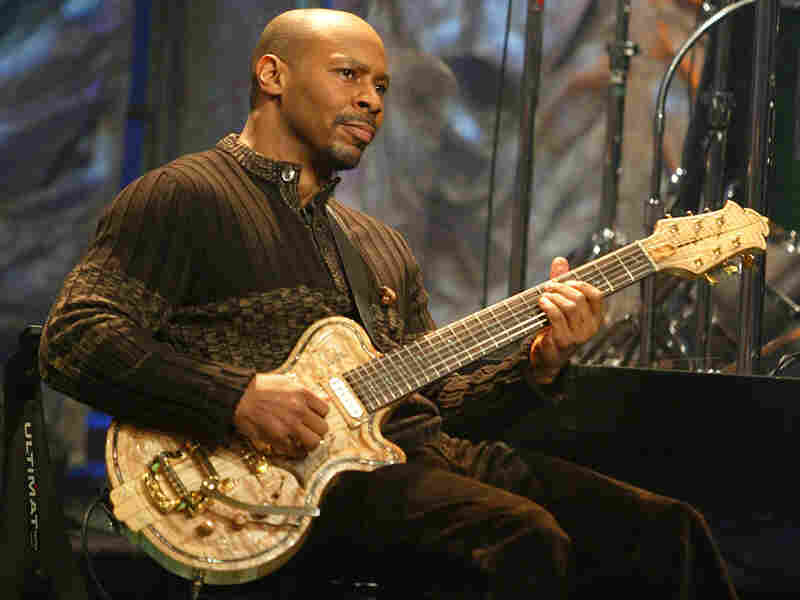 Kevin Winter/Getty Images Entertainment
One of the most recognizable jazz guitarists in the world recently left his biggest gig as the leader of the Tonight Show band: Kevin Eubanks spent 15 years with the group and stepped down to focus on his recording career.
Eubanks says he won't miss six lanes of traffic on the way to his 9-to-5 job, but adds that his family upbringing helped prepare him for The Tonight Show.
"I think it was the mixture of discipline, creativity and music — that's largely what my childhood was rooted in," he says.
In an interview with Tell Me More host Michel Martin, Eubanks talks about his hometown of Philadelphia, getting to play past the commercial break, the Jay Leno/Conan O'Brien debacle at NBC and how it affected him personally.
"The short answer is that it made us look over our shoulders," Eubanks says. "It made us feel that we were being watched. I felt a little bit strange that you have a No. 1 show and all of a sudden you get taken away from a No. 1 show and put on an experimental show. In another sense, you really have nothing to do with that. And you have to remember that you're an employee of a corporate company, and somebody makes these decisions, and you have to focus on your job."
In September, when the new television season starts, Eubanks says he's just going to let everything set in. He closes with a few words of advice.
"Try to feel things more inclusively instead of exclusively," he says. "The more things that can make up the whole — invite that into your life."