School Of Seven Bells: A Spacey Dance-Pop Hymn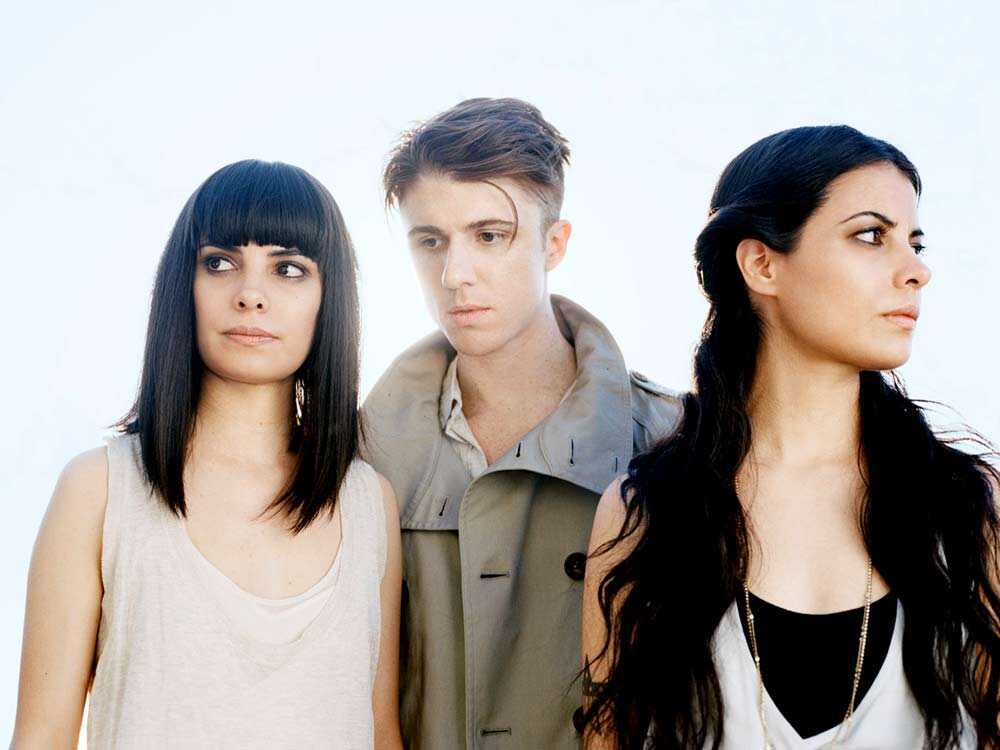 Thursday's Pick
Song: "Windstorm"
Artist: School of Seven Bells
CD: Disconnect From Desire
Genre: Rock
Few bands capture an otherworldly mood quite like School of Seven Bells. On its first album, Alpinisms, the trio — composed of former Secret Machines guitarist Benjamin Curtis and twin sisters Claudia and Alejandra Deheza — created a free-floating mix of shoegazey distortion and windswept atmosphere that recalls bands like Ride and Cocteau Twins. Now with glossier studio polish and a turn toward danceable beats, School of Seven Bells returns with Disconnect From Desire, which feels grander in scope while still aiming for the same transcendent feeling.
Most of the songs on Disconnect From Desire were written while the band was on tour, and the album captures that live energy — especially in the album-opening "Windstorm." Curtis says he began writing the chord progression based on a melody that Alejandra Deheza was singing while they were driving through the Alps; they constructed the song's transporting sound to remind listeners of the mountains.
There's not a whole lot to "Windstorm" structurally; it's primarily built upon a vamping chorus and layers of dizzying instrumental hooks, droning guitars and swirling synths that sound like disembodied voices. But at the center are the Deheza sisters' angelic, interwoven vocals. With their simple, trance-like refrain — "When the fire's burning from sky to ground / swing my weight around, begin the windstorm" — they help transform the song into a spacey dance-pop hymn.
Related NPR Stories