Hardcover Fiction Bestsellers For July 15
Compiled from weekly surveys of close to 500 independent bookstores nationwide in collaboration with the American Booksellers Association. This list reflects sales ending July 11, 2010. Book descriptions are based in part on publishers' information.
---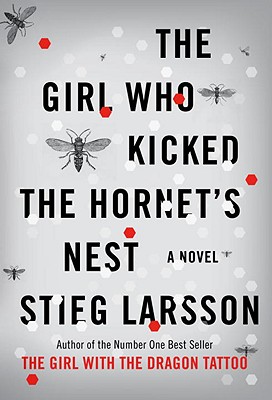 1. The Girl Who Kicked the Hornet's Nest
By Stieg Larsson
The final book in Stieg Larsson's Millennium Trilogy opens with Lisbeth Salander -- the heart of his two previous novels -- in critical condition, a bullet wound to her head, in the intensive care unit of a Swedish city hospital. She's fighting for her life in more ways than one: If and when she recovers, she'll be taken back to Stockholm to stand trial for three murders. With the help of her friend, journalist Mikael Blomkvist, she will have to not only prove her innocence, but also identify and denounce those in authority who have allowed the vulnerable, like herself, to suffer abuse and violence. And, on her own, she will plot revenge -- against the man who tried to kill her, and against the corrupt government institutions that very nearly destroyed her life.
Hardcover, 576pp, $27.95, Knopf, Pub Date: May. 25, 2010
---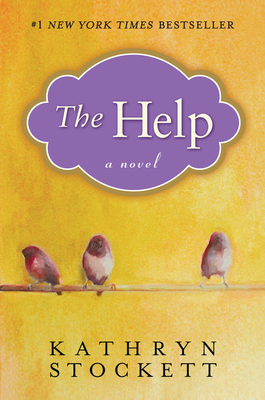 2. The Help
By Kathryn Stockett
Told from three different points of view, The Help takes place in Jackson, Miss., in the early 1960s, when the Deep South was beginning its immersion into the civil rights movement. Kathryn Stockett captures both black and white voices, and all three main characters -- renegade debutante Eugenia "Skeeter" Phelan, and housekeepers Aibileen Clark and Minny Jackson -- are complex, admirable women.
Hardcover, 464pp, $24.95, Amy Einhorn Books/Putnam, Pub Date: Feb. 1, 2009
---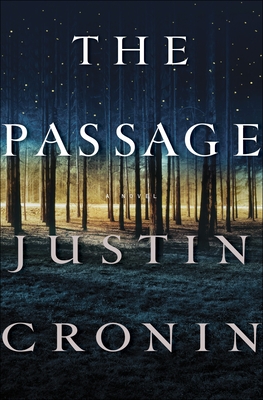 3. The Passage
By Justin Cronin
In Justin Cronin's nearly 800-page tome, a secret military experiment goes awry. A disease gets out of the lab, creates monsters and the Earth is practically destroyed. The monsters are vampire-like in that they feed on blood, but they don't speak, and only a tiny spark of their old self remains.
Hardcover, 784pp, $27.00, Ballantine Books, Pub Date: Jun. 8, 2010
---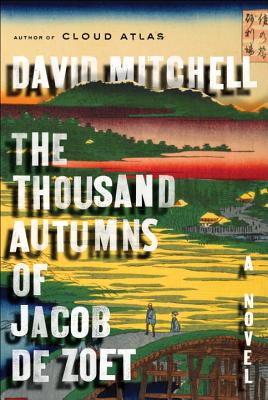 4. The Thousand Autumns of Jacob de Zoet
By David Mitchell
Set in early 19th century Japan, The Thousand Autumns of Jacob de Zoet follows Jacob, a bookkeeper at an outpost of the Dutch East Indies Company, as he falls for a local midwife.
Hardcover, 496pp, $26.00, Random House, Pub Date: Jun. 29, 2010
---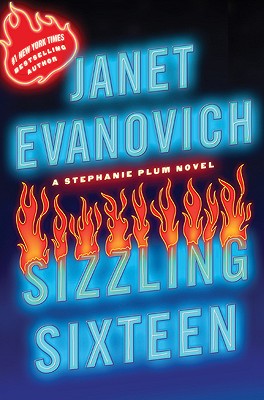 5. Sizzling Sixteen
By Janet Evanovich
Janet Evanovich's regular character, bail bondswoman Stephanie Plum of Trenton, N.J., takes a break from tracking down those who have skipped out on their debts, to help secure the family business. The future of Vincent Plum Bail Bonds is endangered when cousin Vinny's gambling gets out of control.
Hardcover, 320pp, $27.99, St. Martin's Press, Pub Date: Jun. 22, 2010
---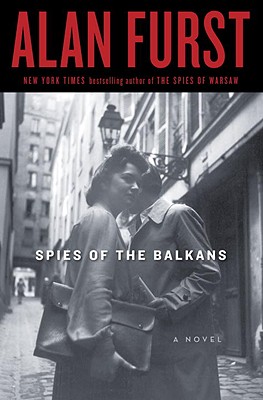 6. Spies of the Balkans
By Alan Furst
In the latest of what he calls "historical espionage" novels, writer Alan Furst takes readers to the Greek port city of Salonika in 1940 -- just as Mussolini decides to invade Greece. The plot centers on a Greek policeman who is trying to help transport fleeing German Jews from Berlin through Greece to neutral Turkey. Hitler's army hasn't invaded Greece yet, but everyone knows it's coming.
Hardcover, 288pp, $26.00, Random House, Pub Date: Jun. 15, 2010
---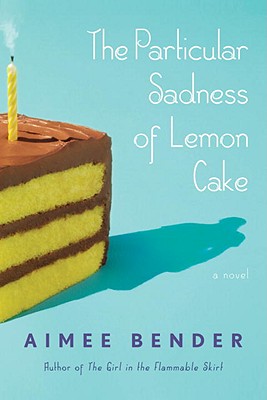 7. The Particular Sadness of Lemon Cake
By Aimee Bender
Until she's about to turn 9, Rose Edelstein seems to be a normal little girl, especially in comparison with her older brother Joseph, a scientific genius who is her mother's favorite. Then her mother bakes her a lemon cake with fudge icing, and Rose, upon eating a slice warm from the oven, recognizes a strange new emotional flavor -- the moroseness behind her mother's cheerful mask. From then on her emphatic sense of taste intrudes upon every bite of food. Meanwhile, her brother's growing social withdrawal overshadows his precocious brilliance. Rose and Joseph share a fragile bond in this Los Angeles household haunted by neurotic limitations. Their father is so phobic about hospitals that he waited out the children's births on the sidewalk. Their mother has a wide array of thwarted ambitions. This sensual and detailed portrait of Rose's coming of age as a "magic food psychic" also reveals the complicated negotiations within a family where missed connections are the norm.
Hardcover, 304pp, $25.95, Doubleday, Pub Date: Jun. 1, 2010
---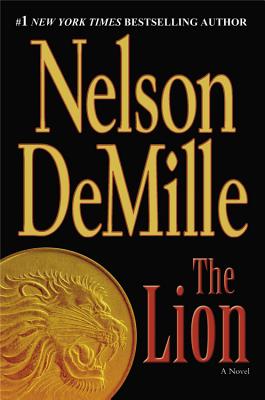 8. The Lion
By Nelson DeMille
In this follow-up to The Lion's Game, John Corey, former NYPD Homicide detective and special agent for the Anti-Terrorist Task Force, is back. And, unfortunately for Corey, so is Asad Khalil, the notorious Libyan terrorist otherwise known as "The Lion." The last time Nelson DeMille's readers encountered Khalil, Corey and his partner, FBI agent Kate Mayfield, were chasing him across the country. Now, years later, Khalil has returned to America to take care of unfinished business. "The Lion" is a killing machine once again loose in America with a mission of revenge, and John Corey will stop at nothing to achieve his own goal -- to find and kill Khalil.
Hardcover, 448pp, $27.99, Grand Central Publishing, Pub Date: Jun. 8, 2010
---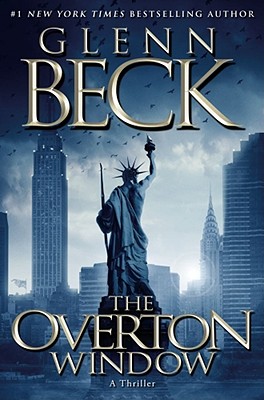 9. The Overton Window
By Glenn Beck
At the beginning of this story, political theory is the furthest thing from the mind of Noah Gardner, a 20-something public relations executive. Smart, single, handsome and insulated from the world's problems by the wealth and power of his father, he is far more concerned about the future of his social life than the future of his country. But all of that changes when Noah meets Molly Ross, a woman consumed by the knowledge that the United States is about to change forever. At first Noah is convinced she is a misguided conspiracy theorist, but then a world-altering event happens and his perspective begins to shift.
Hardcover, 336pp, $26.00, Threshold Editions, Pub Date: Jun. 15, 2010
---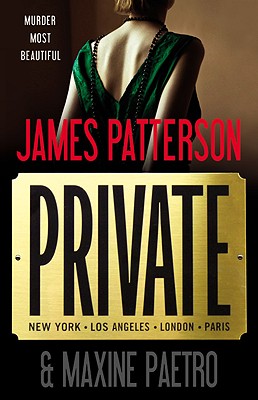 10. Private
By James Patterson; Maxine Paetro
Former Marine helicopter pilot Jack Morgan runs Private, a renowned investigation company with branches around the globe. The secrets of the most influential men and women on the planet come to Jack daily -- and his staff of investigators uses the world's most advanced forensic tools to make and break their cases. But when his best friend's wife -- his former lover -- is killed, he devotes all of Private's resources to tracking down her killer.
Hardcover, 400pp, $27.99, Little, Brown and Company, Pub Date: Jun. 28, 2010
---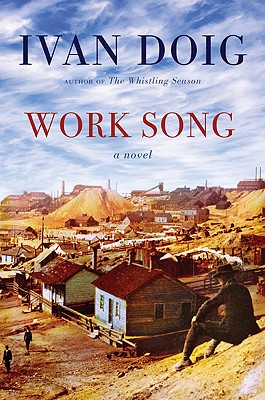 11. Work Song
By Ivan Doig
In Work Song, Ivan Doig revisits the story of itinerant teacher, walking encyclopedia and inveterate charmer Morrie Morgan. Lured like so many others by "the richest hill on earth," Morrie finds himself in Butte, Mont., copper-mining capital of the world, in its jittery heyday of 1919. But while riches elude Morrie, a colorful cast of local characters -- and their dramas -- seek him out, including a lively former student now engaged to a fiery young union leader. Morrie is soon caught up in the mounting clash between the iron-fisted mining company, radical "outside agitators" and beleaguered miners. As tensions above ground and below become explosive, Morrie finds a unique way to give a voice to those who truly need one.
Hardcover, 288pp, $25.95, Riverhead Hardcover, Pub Date: Jun. 29, 2010
---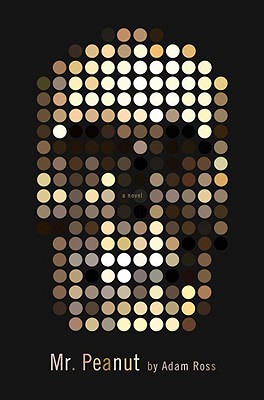 12. Mr. Peanut
By Adam Ross
Author Adam Ross tells NPR that the beginning of Mr. Peanut was inspired by a story his father told him about his second cousin -- a "morbidly obese" woman who "suffered terribly from depression" and "lethal nut allergies." This cousin apparently committed suicide -- although, conveniently, the only person to witness her suicide was her husband. The husband told police that he arrived home to find his wife sitting at the kitchen table with a plate of peanuts before her. They fought, and at the height of the argument she ingested a peanut and died of anaphylactic shock right in front of him. Ross took what he interpreted as an obvious case of murder and wove it into the novel Mr. Peanut.
Hardcover, 352pp, $25.95, Knopf, Pub Date: Jun. 22, 2010
---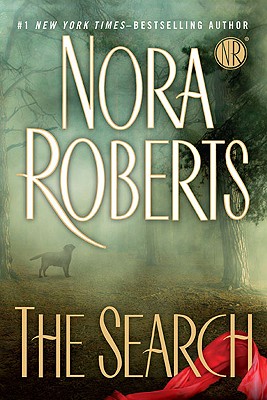 13. The Search
By Nora Roberts
To most people, Fiona Bristow seems to have an idyllic life -- a quaint house on an island off Seattle's coast, a thriving dog-training school, and a challenging volunteer job performing canine search and rescues -- but she got there by surviving a nightmare. Years ago, Fiona was the only survivor of the Red Scarf serial killer who shot and killed Fiona's cop fiance and his K-9 partner. She has run away to Orcas Island to rebuild her life, but it all comes crashing down when a copycat killer emerges out of the shadows, set on reclaiming the life of the woman who got away. In The Search, Nora Roberts spins a tale of fighting danger, and finding love, in the Pacific Northwest.
Hardcover, 496pp, $26.95, Putnam Adult, Pub Date: Jul. 6, 2010
---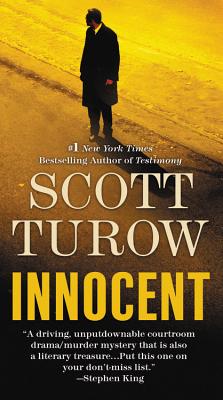 14. Innocent
By Scott Turow
In this sequel to Presumed Innocent, Scott Turow continues the story of Rusty Sabich and Tommy Molto who are, 20 years later, again pitted against each other after the mysterious death of Rusty's wife.
Hardcover, 416pp, $27.99, Grand Central Publishing, Pub Date: May. 4, 2010
---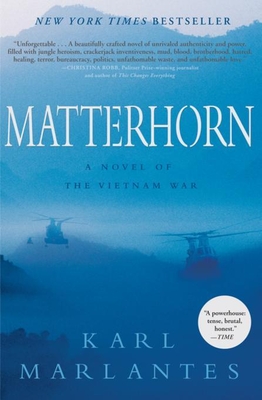 15. Matterhorn
A Novel of the Vietnam War
By Karl Marlantes
Author Karl Marlantes, who served as a Marine during the Vietnam War, presents this fictionalized account of American troops in Vietnam, as they trudge across enemy lines, encountering danger from opposing forces as well as on their home turf.
Hardcover, 592pp, $24.95, Atlantic Monthly Press, Pub Date: Mar. 23, 2010
---