10 Hot Reggae Songs For Summer
Whatever mood you're in, contemporary reggae has a tune for you. That's because Jamaican music is a study in contrasts: Songs veer from sacred to profane, sexy to spiritual, blisteringly aggressive to decidedly dulcet.
The music is generally divided into two genres. Dancehall reggae is defined by studio-produced beats (called riddims) over which artists (called toasters or DJs) chat or chant, usually in thick patois, about subjects ranging from girls and guns to politics and poverty. Roots, or conscious, reggae is more perceptibly in line with the Bob Marley school of sound: it typically features a slower beat, live instrumentation and melodic lyrics about love, Rastafarianism and otherworldly matters.
But the line in the sand is not hard-and-fast; plenty of artists navigate between the two genres, and plenty of reggae tunes employ elements of both styles. Below are 10 tunes by today's most popular Jamaican artists, all performing at this week's Reggae Sumfest -- the annual gold standard of Jamaican music festivals, held in Montego Bay.
10 Hot Reggae Songs For Summer
Something Ah Go Happen
from Pon di Gaza 2.0
by Vybz Kartel
Vybz Kartel is on the bill, but may not grace the Sumfest stage; longstanding legal problems landed him in jail in early July. But Kartel, born Adidja Palmer, will surely be on everyone's minds -- he's arguably Jamaica's most popular and controversial dancehall artist. Having launched his career nearly a decade ago as a ghostwriter, Kartel is now feted for his outré, tongue-twisting lyrics about everything from X-rated antics to ghetto politics. Plenty of his songs have been censored off radio, but singles like this one (its title means "something's got to give," and its lyrics detail government corruption and the desperation of poverty) prove that he's got more under his sleeve than what West Indians call slackness, or vulgarity.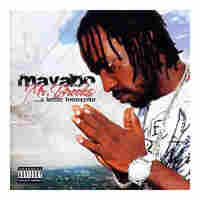 On the Rock
from Mr. Brooks...A Better Tomorrow
by Mavado
The dancehall artist born David Brooks grew up in the Kingston ghetto of Cassava Piece and earned fame via a compelling gangster persona and an inimitably intense vocal style: He half-sings, half-chats in near-mournful tones that evoke prayer. "On the Rock" embodies this style perfectly; the song, off his 2009 sophomore album, laces an ominous bass line with anguished, hymn-like lyrics and vocals. Rap star Jay-Z liked it enough to add a verse to its remix, landing Mavado in rotation on American radio.
Look
from Nah No Mercy: The Warlord Scrolls
by Bounty Killer
Dancehall stalwart Bounty Killer, real name Rodney Price, possesses a voice capable of making the toughest gangster shudder: Deep and strident, it attacks its lyrics voraciously. Such qualities, not to mention his proclivity toward violently aggressive lyrics, have earned Bounty Killer the nickname "The Warlord," but he's also known as "the poor people's governor" -- and this track suggests why. "Look" is a brash attempt to enlighten listeners about the harsh conditions of Jamaica's garrisons, or ghettos, by making them see through the eyes of the desolate.
Heart Attack
from Undisputed
by Beenie Man
No one embodies the exuberance and sheer bacchanalian fun of dancehall like Beenie Man, a one-time child star (he's been performing since the age of 10) turned dancehall legend. On more than a dozen albums, some released on major American record labels, Beenie Man chats rapid-fire and sings gleefully, collaborating with artists like Janet Jackson and delivering catchy tunes with a simple aim: to make people dance.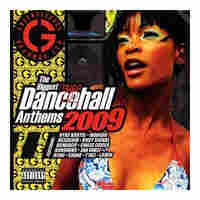 Never Change (From Mawning)
Never Change (From Mawning)
from Biggest Ragga Dancehall Anthems 2009
by Various Artists
His father is reggae icon Freddie McGregor, and his brother is one of dancehall's hottest young producers. But Chino McGregor got his start on reality TV, appearing in the 2006 season of Digicel Rising Stars -- Jamaica's version of American Idol. He's part of a new breed of pop-dancehall: a teen-friendly, hip-hop-influenced sound that eschews the R-rated lyrics and gangster-driven edge of artists like Mavado and Vybz Kartel, but is no less likable.
She's Royal
from Parables
by Tarrus Riley
The son of renowned Jamaican singer Jimmy Riley, New York-born Tarrus Riley has, three albums into his career, become one of Jamaica's best-loved reggae acts, feted for a voice that's practically operatic and lyrics that are positive without being preachy. "She's Royal" started it all: The homage to women, from his 2006 sophomore album Parables, earned instant-classic status almost immediately upon its release.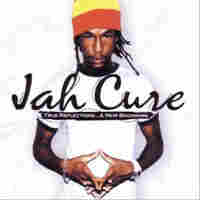 Longing For
from True Reflections...A New Beginning
by Jah Cure
It's hard to say which is more famous about Jah Cure, born Siccature Alcock: his story (he became a star while serving a 12-year prison term for rape, though he maintains his innocence) or his raw, beguiling voice. Since being released from prison in 2007, the 31-year-old Rastafarian singer has released several successful albums and toured throughout Europe, though his formerly incarcerated status prevents him from obtaining a U.S. visa. "Longing For," the song that made him a star, was recorded and released while Jah Cure was behind bars in Kingston.
Is There a Place
from Don Corleon Presents – Seasons Riddim
by Gyptian
This summer, his sexy song "Hold You" landed on U.S. airwaves and introduced him to American audiences. But Gyptian made his name in Jamaica in 2005 as a singer of dulcet love songs and socially conscious reggae tunes -- like the one here, which showcases his passionate, falsetto-friendly voice.
Roots
She grew up in the rough Kingston neighborhood of August Town, moved to Florida to attend college and landed a gig in an American girl group. But it was when Etana moved back to Kingston some 10 years ago that she found her niche as a singer of reggae-soul. Her 2008 debut, The Strong One, showcases an expressive voice and thoughtful lyrics about class, gender and religion in Jamaica.
Lioness on the Rise
from Montego Bay
by Queen Ifrica
Born Ventrice Morgan, Queen Ifrica began her career in 1995 at a local talent contest in her hometown of Montego Bay. On her 2009 debut set, Montego Bay, she boldly crosses boundaries: A Rastafarian singer who doesn't shy away from sexier subjects, she's equally adept as a singer of roots music and a performer of dancehall-style chat. "Lioness on the Rise" fast became a feminist anthem in a male-dominated reggae scene.