India Struggles To Stem Rise In 'Honor Killings'
India Struggles To Stem Rise In 'Honor Killings'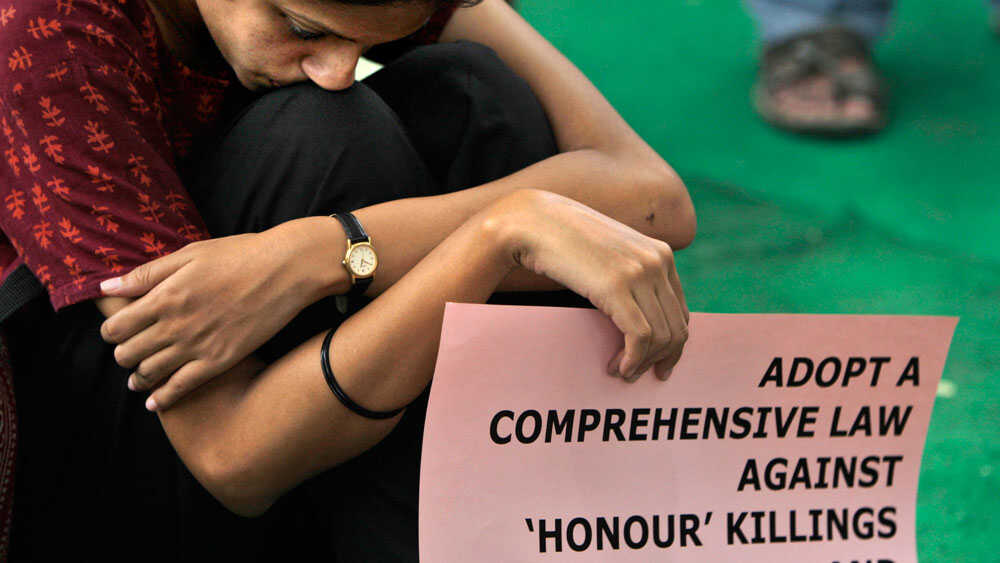 Traditional Indian values are clashing with modern mores in northern India, where there has been a reported upsurge in so-called honor killings, the murders of young couples who elope in defiance of caste boundaries and their families' wishes.
The struggle pits traditional village councils against reformers' efforts to promote freedom of marriage and the Indian government's efforts to keep traditional values within the bounds of the law.
Nearly every day, Indian media carry reports on the murders of young people who tried to defy very specific local rules about who can marry whom.
Breaking Cultural Norms
In one recent case in New Delhi, reported by India's News X channel, the bodies of a man and woman in their mid-30s were found in the south of the city. The news anchor called it a "dishonor killing," reflecting the channel's policy against glorifying such killings in the name of honor or tradition.
"The man's body bore strangulation marks, while the woman was found tied, and frothing at the mouth," the news anchor said, suggesting that the woman, at least, had been forced to drink some poisonous chemical. The report added that the girl's father had been arrested.
In northern India, especially in rural areas, tradition prohibits couples from marrying outside their caste, the all-pervasive social hierarchy, or within their blood line, a complicated system of lineage called a gotra.
In rural areas, informal councils of village elders, called khap panchayat, often enforce the prohibitions.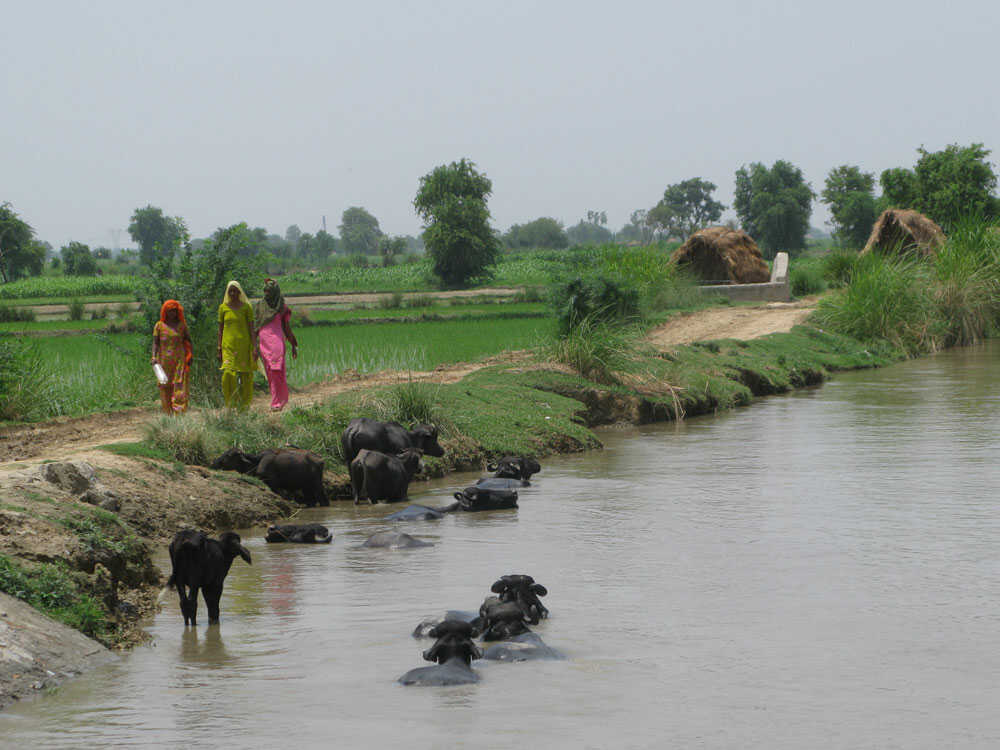 A Tale Of Two Families
A case that is currently in the news is taking place in two farming villages a little more than an hour's drive from New Delhi. They are located in the middle of peaceful and prosperous rice paddies and cornfields, where cars and motorcycles share the roads with bullock carts and children lead their water buffalo to cool off in the river.
The area is also the scene of a potentially deadly dispute, where a young woman from one family has eloped with a young man of a slightly lower caste from another village.
In the village of Maicha, the young woman's father and uncle say they have been falsely accused of threatening violence if the young woman isn't returned. The father thinks his daughter was pressured into running away, and he says he just wants to hear from her that this is what she wants. (The families involved in this case did not want their names to be used.)
When asked if he would kill his daughter if he felt his honor or the family's honor had been harmed, he answers quickly: "No, I would never harm my daughter. If she tells me that she wants to stay with the boy, I'll let her do that."
The young man's family lives in the village of Daula, just a few minutes' drive from the young woman's village.
The young man's father and uncle say they feel their lives are threatened. They charge that the elders -- the khap panchayat -- from the young woman's village demanded one of their village girls in exchange for the woman who eloped.
They say they have searched for the missing couple, but haven't been able to find them.
Social Activists Provide Aid To Couples
Too often, young people involved in elopements are eventually found dead, victims of murder or mutual suicides.
The danger has spurred social activists to offer to help newly eloped couples. Sanjoy Sachdev heads a group in New Delhi that calls itself the "Love Commandos."
He meets reporters on a rooftop in central New Delhi. He says he keeps the location of his office secret because he has received death threats for resisting violence against young couples.
"That which people call 'honor killing,' but we feel is a national disgrace," Sachdev says. "In this great land of love, there is so much hate against love and love marriage. We are flooded with calls."
He says his group of volunteers includes lawyers and counselors who can help couples marry and find shelter from relatives who might do them harm.
Balancing Tradition With Modernity And Law
Swami Agnivesh, a social reformer, says Indian politicians need to take a firm stand against village councils that advocate violence or forced marriage.
"The political leaders don't have the nerve to stand up to these so-called village elders and say 'stop this nonsense, otherwise you will be tried for murder,' " he says.
But Madhu Kishwar, a women's rights activist, says those traditional councils deserve some respect and understanding. "Nobody goes, talks to those people, tries to understand what their concerns are -- what is the moral universe that they come from? -- including those who otherwise want to celebrate India's diversity, and insist that they shouldn't be a one-size-fits-all kind of society," she says.
Kishwar says that murder and intimidation ought to be punished, no matter what the cause, but she says the khap panchayat can be a force for stability in villages and safety for women.
Indian lawmakers are weighing in as well. Some members of India's Parliament have introduced bills that would give local councils more of a say in restrictions on marriage, while others are pressing for stronger penalties against those who advocate violence.