First Listen: Arcade Fire, 'The Suburbs'
Audio for this feature is no longer available.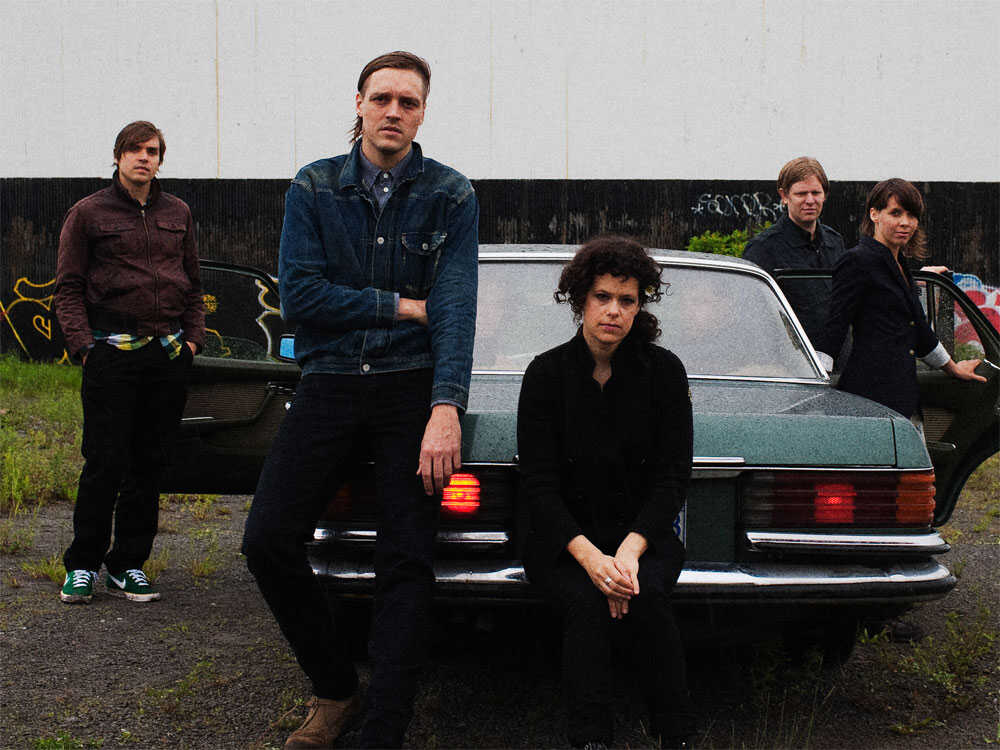 The members of Arcade Fire have always been fascinated by the subtle ways geography informs our lives. With its series of "Neighborhood" songs on the band's 2004 full-length debut, Funeral, the group unpacked the emotional and psychological baggage of seemingly bucolic landscapes, and the sometimes haunted lives of the people who live there. On its latest release, The Suburbs, Arcade Fire turns its attention to ubiquitous, cookie-cutter communities and the impermanent memories they create. The album, which you can hear on NPR Music in its entirety, trolls deftly through a hazy world of failed dreams, lost identity, creeping malaise and, of course, plenty of heartache.
Arcade Fire front man Win Butler began forming the ideas behind The Suburbs in 2009, after receiving a letter from an old friend from his boyhood home outside of Houston, Texas. "He sent us a picture of him with his daughter on his shoulders at the mall around the corner from where we lived," says Butler. "And the combination of seeing this familiar place and seeing my friend with his child brought back a lot of feeling from that time. I found myself trying to remember the town that we grew up in and trying to retrace as much as I could remember."
The search through faded memories led Butler and the rest of Arcade Fire back to the studio, where they laid down The Suburbs' opening and title track. Like much of the album, it's a song that swaggers almost playfully while detailing the boredom and terror of a life that may ultimately be meaningless. "The kids want to be so hard," sings Butler. "But in my dreams we're still screaming / And running through the yard / When all of the walls that they built in the '70s finally fall / Meant nothing at all / It meant nothing."
Arcade Fire's biggest strength, and its most compelling appeal, has always been its gift for crafting songs that are epic but intimate, with incredibly grand orchestrations that feel as wistful and fragile as more delicate bedroom recordings. Much like the very space the band contemplates on The Suburbs, the group creates a sonic world of tremendous breadth, where cacophonous sprawl and tiny lives push and pull against one another wildly, strangely and, ultimately, beautifully.