'Fogtown'. Seamy in the City. Pulpy Comic Book That's Dirty and Gritty.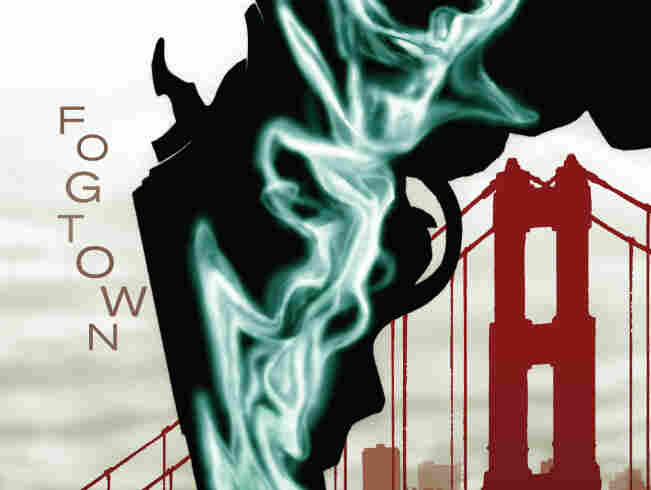 This year, the comics-for-mature-readers imprint Vertigo launched a new line called Vertigo Crime, which features tough, noir-inflected tales of crooked cops, mouth-breathing gunsels, quick-witted gumshoes, and shady dames.
These new Vertigo Crime books have their own look and feel: They're digest-sized, black-and-white stories long on hard-nosed, hard-boiled action and short on ... pretty much everything else. Some, like The Chill by Jason Starr and Mick Bertilorenzi, feature otherworldly elements, but most hew more closely to a bars-and-back-alleys milieu that's very much of this world.
Which makes sense: Crime comics with noir overtones have experienced a resurgence over the last decade. We've discussed two recent iterations -- Blacksad (plot straight out of Mickey Spillane, cast of characters from Wind in the Willows -- call it "I, the Furry") and Darwyn Cooke's masterful The Hunter.
Both Blacksad and The Hunter are the work of comics stylists at the top of their game. There's an elegant, muscular design sense in Cooke's stuff, for example -- all those clean, bold, crisp lines that'd slice through a wind tunnel like the wing of a Bell X-1.
The Vertigo Crime books aren't as carefully wrought. They're more workmanlike -- deliberately so, it seems to me.
Take Fogtown, by Andersen Gabrych and Brad Rader, which hits shelves today. It's messier, muddier than Cooke's work, and a bit less impressed with itself. The story of Frank Grissel, a private detective in 1950s San Francisco who (sing along, you know the words) finds himself drawn into a web of deceit, Fogtown is pulpy, lurid, gleefully trashy, occasionally contemptible, frequently ridiculous, crammed to the gills with noir cliches -- and kinda great.
It's kinda great because Grissel is hiding a big, fat Capital-S Secret, and it's one that doesn't turn up in this kind of story with anywhere near the frequency it could. Seeing its repercussions play out amid all the classic private-dick tropes -- femmes fatales, gruesome murders, hero-set-up-to-take-the-fall, etc. -- is a lot of fun. And because Gabrych and Rader hit those tropes hard, for all they are worth, Fogtown never feels like a mere pastiche. Or, Hammett help us, as a parody.
No, Fogtown is the real thing: The story of a tough guy in a tough line of work who keeps getting up off the mat every time he's knocked down. Given the nature of his secret (which, yeah, you've probably guessed by now), there's something about this dark, violent little book that's ... oddly heartening.