Paperback Fiction Bestsellers For Aug. 12
Compiled from weekly surveys of close to 500 independent bookstores nationwide in collaboration with the American Booksellers Association. This list reflects sales ending Aug. 8. Book descriptions are based in part on publishers' information.
---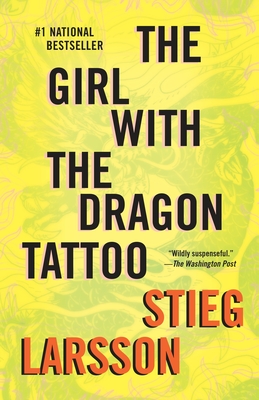 1. The Girl with the Dragon Tattoo
By Stieg Larsson
The Girl with the Dragon Tattoo is the first book in a trilogy of thrillers by Swedish writer Stieg Larsson. It is a mystery that peeks into the darker elements of contemporary society. Part corporate corruption tale, legal thriller and dysfunctional-family psychological suspense story, it is witty, at times violent, and unflinching in its feminist social commentary.
Paperback, 608pp, $14.95, Vintage, Pub Date: Jun. 23, 2009
---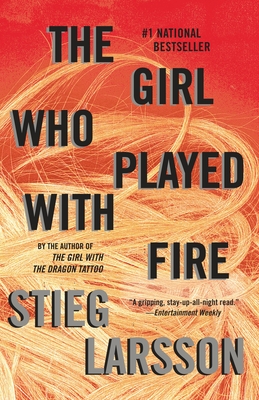 2. The Girl Who Played with Fire
By Stieg Larsson
Swedish genre writer Stieg Larsson continues the Stockholm Crime trilogy that began with The Girl with the Dragon Tattoo and The Girl Who Played with Fire. The story centers on punky, young Lisbeth Salander, a bit Asperger-like in demeanor but a brilliant researcher who teams up with an investigative journalist to solve mysteries and multiple murders. One of the novel's great mysteries is Salander's own past, which comes back in murderous ways to haunt her in this new volume.
Paperback, 656pp, $15.95, Vintage, Pub Date: Mar. 23, 2010
---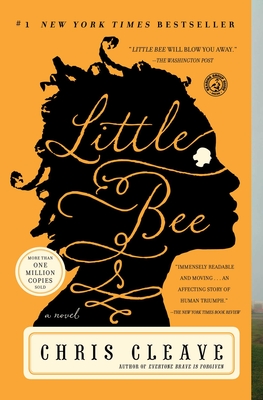 3. Little Bee
By Chris Cleave
In Little Bee, Chris Cleave weaves a suspenseful tale that probes British attitudes toward asylum seekers. The story is told partially from the perspective of Little Bee, a teenage Nigerian girl who flees the brutality of the oil conflict taking place in her home region. The rest of the book is told from the point of view of Sarah, a British woman who meets Little Bee while vacationing with her husband on the African coast. Their lives intertwine when they share a harrowing experience on the beach. Little Bee then flees to England, where she is detained in an immigration center, and later escapes to reunite with Sarah and her family. The events that unfold are neither tidy nor as Little Bee had hoped.
Paperback, 304pp, $14.00, Simon & Schuster, Pub Date: Feb. 16, 2010
---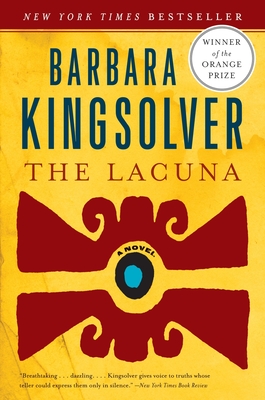 4. The Lacuna
By Barbara Kingsolver
The Lacuna mixes fiction and history to tell the story of Harrison Shepherd. Born of a Mexican mother and American father, Shepherd spends his life straddling the two cultures. After chance meetings with artists Frida Kahlo and Diego Rivera, he gets a job working for them and lives in their colorful and dramatic household. There, he gets to know Leon Trotsky, then exiled in Mexico. Shepherd's friendships with these larger-than-life characters set him on his own course toward a confrontation with history.
Paperback, 544pp, $16.99, Harper Perennial, Pub Date: Aug. 1, 2010
---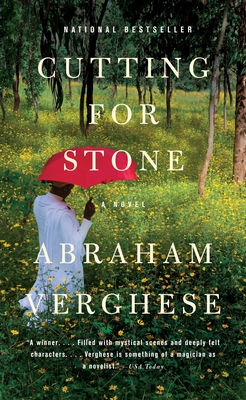 5. Cutting for Stone
By Abraham Verghese
Cutting For Stone is at once a family saga that crosses continents and cultures and a love story with tragic consequences. As the novel begins, an Indian nun gives birth to conjoined twins in a small mission hospital in Adis Ababa, Ethiopia. She dies in childbirth, and the father, a brilliant surgeon, disappears almost as soon as they are born. The boys are physically separated shortly after birth, but remain unusually close throughout their childhood. Raised by a childless couple who also practice medicine at the hospital, the twins grow up to be doctors as well. Abraham Verghese, a practicing physician, spares no details in revealing the inner workings of the world of medicine. He offers fascinating descriptions of complex and harrowing medical procedures.
Paperback, 688pp, $15.95, Vintage, Pub Date: Jan. 26, 2010
---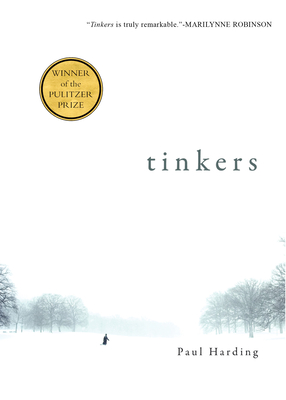 6. Tinkers
By Paul Harding
Paul Harding tells the story of a dying man, George Washington Crosby, and his relationship with his father, who suffered from epilepsy and eventually abandoned his family because of the affliction. The short novel won the 2010 Pulitzer Prize for fiction.
Paperback, 192pp, $14.95, Bellevue Literary Press, Pub Date: Jan. 1, 2009
---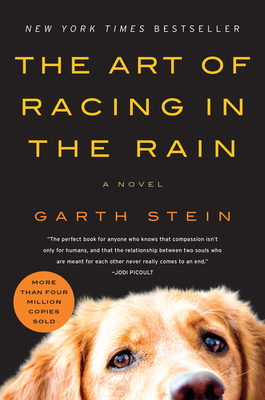 7. The Art of Racing in the Rain
By Garth Stein
The Art of Racing in the Rain is a collection of insights and observations on the life of a family as told from the dog's perspective. Enzo, a lab terrier mix with an old soul, tells the story of his master, Denny, a race car driver; his wife, Eve; and daughter, Zoe.
Paperback, 400pp, $15.00, Random House Trade Paperbacks, Pub Date: Nov. 30, 2009
---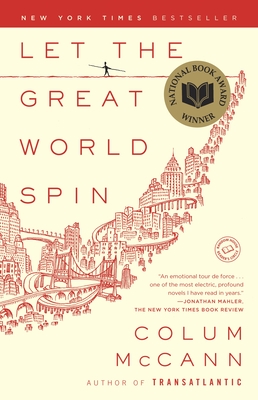 8. Let the Great World Spin
By Colum Mccann
On a gray morning in August 1974, Philippe Petit stepped off the edge of the yet-to-be completed World Trade Center and into history. He crossed a wire stretched between the towers eight times. He performed for the crowd that had gathered more than 100 stories below his feet, before dismounting into the custody of New York police officers. The tight-rope walk is the event around which the novel revolves. Let the Great World Spin won the National Book Award for fiction in November 2009.
Paperback, 400pp, $15.00, Random House Trade Paperbacks, Pub Date: Nov. 30, 2009
---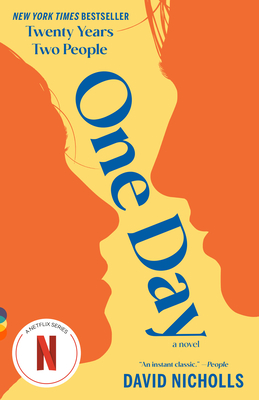 9. One Day
By David Nicholls
In One Day, one of the most popular recent books in Britain, July 15, 1988, is the day that Emma Morley and Dexter Mayhew meet on their last day of school in Scotland, then go their separate ways. Each following chapter of the novel is a snapshot of where July 15 finds Emma and Dexter over the next 20 years, as they keep finding and just missing each other.
Paperback, 448pp, $14.95, Vintage, Pub Date: Jun. 15, 2010
---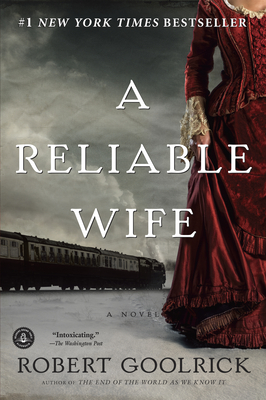 10. A Reliable Wife
By Robert Goolrick
In rural Wisconsin in 1909, Ralph Truitt stands alone on a train platform waiting for the woman who answered his newspaper advertisement for "a reliable wife." But when Catherine Land steps off the train from Chicago, she's not the "simple, honest woman" that Ralph is expecting.
Paperback, 305pp, $14.95, Algonquin Books of Chapel Hill, Pub Date: Jan. 1, 2010
---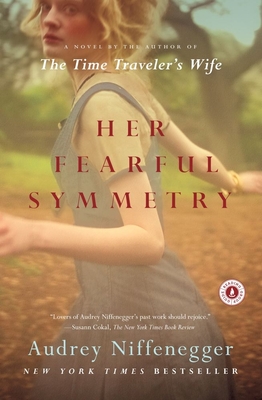 11. Her Fearful Symmetry
By Audrey Niffenegger
Her Fearful Symmetry is the story of 22-year-old American twins who inherit a London flat from an aunt they never knew. There are two conditions on their inheritance: that they live in the apartment for a year before they sell the flat, and that they do not allow their parents to enter it. With little interest in college or finding jobs, they take up the challenge.
Paperback, 416pp, $15.00, Scribner, Pub Date: Jun. 29, 2010
---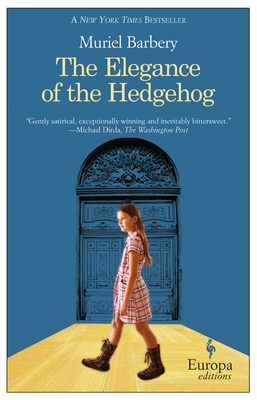 12. The Elegance of the Hedgehog
By Muriel Barbery; Alison Anderson
Muriel Barbery's wry and erudite novel won the 2007 French Booksellers Prize and was translated into English and published in paperback. This tale of a middle-aged French concierge named Renee, who hides her hard-won self-education in the humanities from her building's wealthy tenants, astutely comments on class, presumption and power.
Paperback, 325pp, $15.00, Europa Editions, Pub Date: Sep. 1, 2008
---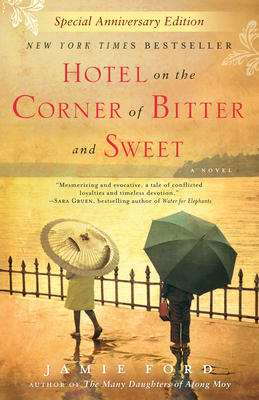 13. Hotel on the Corner of Bitter and Sweet
By Jamie Ford
Jamie Ford tells the story of Japanese internment in Seattle during World War II, through the eyes of a Chinese-American boy, Henry Lee. Lee's parents send him a mostly-white private school, in the hopes of making him "more American." There he meets a classmate named Keiko, whose Japanese parents have sent her for the same reasons. Ford's story volleys between their childhood friendship in the 1940s, when hostility toward Japanese Americans is rampant in the country and in Lee's family, and the 1980s, when he is a grown man reflecting on his first love.
Paperback, 544pp, $16.00, Dial Press Trade Paperback, Pub Date: May. 4, 2010
---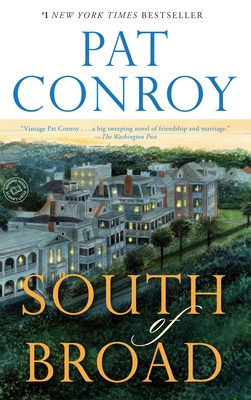 14. South of Broad
By Pat Conroy
Leopold Bloom King, a gossip columnist from Charleston, S.C., narrates the story of his hometown and close circle of friends, from the 1960s through the 1990s.
Paperback, 544pp, $16.00, Dial Press Trade Paperback, Pub Date: May. 4, 2010
---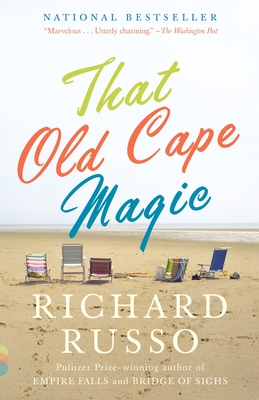 15. That Old Cape Magic
By Richard Russo
Richard Russo's protagonist, Jack Griffin, is a professor and writer who spent the summers of his childhood on Cape Cod in Massachusetts. When a wedding brings Griffin back to the Cape as an adult, he begins reflecting on his parents' marriage and subsequent divorce.
Paperback, 272pp, $15.00, Vintage, Pub Date: Jun. 1, 2010
---