Bach, Ballet And 1-Bit Symphonies: New Classical CDs
Bach, Ballet And 1-Bit Symphonies: New Classical CDs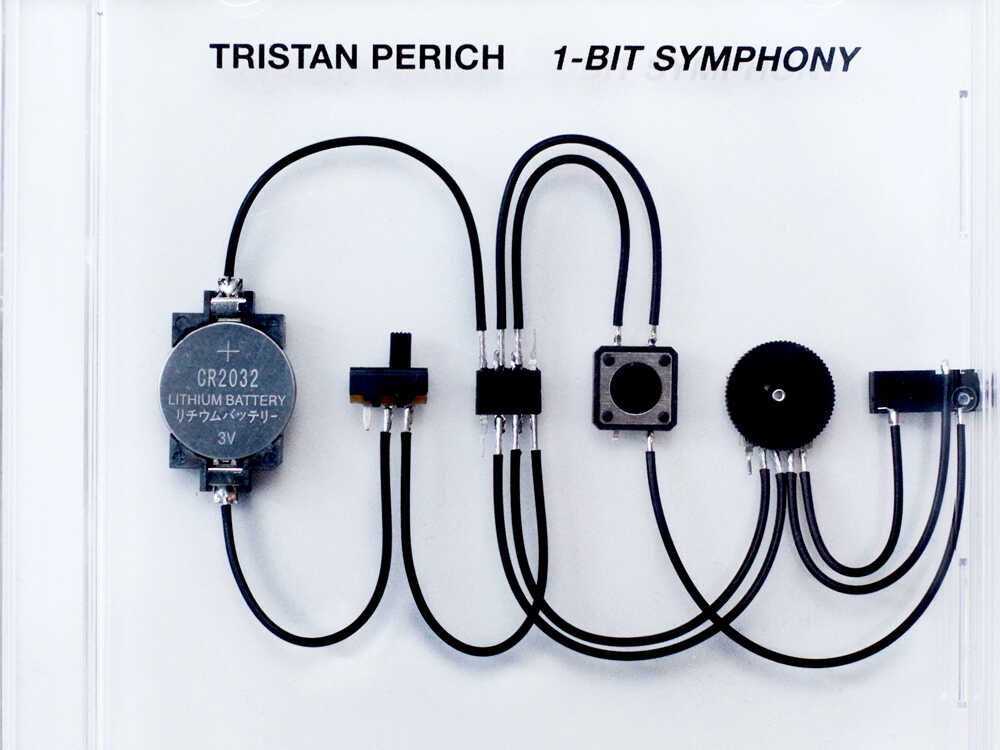 Amid the dog days of summer, the mind tends to shift suddenly -- like the weather, which can pivot from blistering sun to flash-flood-inducing rainstorms in a matter of minutes. It's reflected in this fractious mix of new releases that NPR Music's Tom Huizenga spins for Weekend All Things Considered host Guy Raz. Dramatic soprano Christine Brewer delivers plenty of thunderbolts on her new CD of Strauss scenes, while accordionist Richard Galliano turns Bach's music into a soundtrack for a sultry Sunday afternoon. Sample the latest in classical music below.
Bach, Ballet And 1-Bit Symphonies: New Classical CDs
Galliano Plays Bach: "Allegro" from Violin Concerto in A minor
from Richard Galliano: Bach
by Richard Galliano
This is simply a delightful disc for the dog days of summer. Richard Galliano is a long-standing jazz accordionist from France who followed in his father's footsteps, taking up accordion at age 4. We've heard Bach played on the banjo, marimba and even power tools, so why not the accordion? It's actually the closest to Bach's own instrument, the organ, because that's essentially what an accordion is -- wind, forced through a contraption. This CD is Bach for the back porch, with a cold beer.
Max Richter: "Infra 1" (from the ballet "Infra")
Song: Infra 1
from Infra
by Max Richter
I've really grown to love Max Richter's music. He makes records almost by mistake, it seems. His last CD, 24 Postcards, was a set of evocative miniatures intended as cell-phone ringtones. This new record is actually a reworking of his ballet Infra, inspired by T.S. Eliot's poem The Wasteland and composed for London's Royal Ballet. I particularly like Richter's use of shortwave radio signals, industrial rumbles, clicks and pops as an underlying bed for his gritty, forlorn soundscapes. There are also a few bittersweet, Michael Nyman-styled melodies that will stick in your head.
Christine Brewer Sings Strauss: Recognition scene (excerpt) from "Elektra"
Song: Elektra, opera, Op. 58 (TrV 223) [Recognition Scene]
from Great Strauss Scenes
by Christine Brewer
One might call Christine Brewer opera's answer to jet propulsion (to bowdlerize a Milton Berle bon mot). I saw Brewer in concert this spring at the Kennedy Center, and I swear, if they had opened the windows, you could have heard her all the way across the Potomac. Few singers today have what she has: the muscle, the buttery beauty in the voice and the brains to use it wisely. Here, Elektra has just recognized the stranger in the house as her long-lost brother, and she's relieved, because she knows what's on his "to do" list. And that would be: kill their mother.
Tristan Perich: 1-Bit Symphony (excerpt from 3rd movement)
Song: 1-Bit Symphony: Movement 3
from 1-Bit Symphony
by Tristan Perich
This is a five-movement symphony that plays off a one-bit microchip -- a kind of crazy 21st-century music box. Half of the beauty of the whole project is the design. Made by hand and housed in a clear plastic CD case, six plastic parts line up beside each other, connected by half-moon-shaped wires: a lithium battery, the size of a nickel; an on/off switch; the microchip that contains the symphony; a button to advance to the next movement; a volume wheel; and the port to plug in your headphones. You'll probably either be fascinated by its textures, polyrhythms and small musical ideas, like me -- or you'll run away screaming.
Mahler: Adagios -- Symphony No. 6, "Andante"
from 150th Anniversary: Mahler Adagios
by Various
The EMI label marked the recent Mahler anniversary (150th birthday on July 7) with Mahler Adagios. The double CD is a comforting reminder that, within his heaven-storming, thunderous symphonies, Mahler wrote music that was sublimely delicate, quiet and ethereal. This "Andante" from his 6th symphony comes as a breath of fresh alpine air, sprinkled with actual cowbells. And conductor John Barbirolli's 1967 recording with the New Philharmonia is magical. But don't let this rustic oasis fool you: Mahler's chilling hammer blows of fate are right around the corner in the symphony's final movement.