Hardcover Fiction Bestsellers For Aug. 26
Compiled from weekly surveys of close to 500 independent bookstores nationwide in collaboration with the American Booksellers Association. This list reflects sales ending Aug. 22. Book descriptions are based in part on publishers' information.
---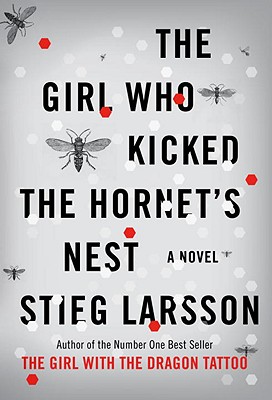 1. The Girl Who Kicked the Hornet's Nest
By Stieg Larsson
The final book in Stieg Larsson's Millennium Trilogy opens with Lisbeth Salander -- the heart of his two previous novels -- in critical condition, a bullet wound to her head, in the intensive care unit of a Swedish city hospital. She's fighting for her life in more ways than one: If and when she recovers, she'll be taken back to Stockholm to stand trial for three murders. With the help of her friend, journalist Mikael Blomkvist, she will have to not only prove her innocence, but also identify and denounce those in authority who have allowed the vulnerable, like herself, to suffer abuse and violence. And, on her own, she will plot revenge -- against the man who tried to kill her, and against the corrupt government institutions that very nearly destroyed her life.
Hardcover, 576pp, $27.95, Knopf, Pub Date: May. 25, 2010
---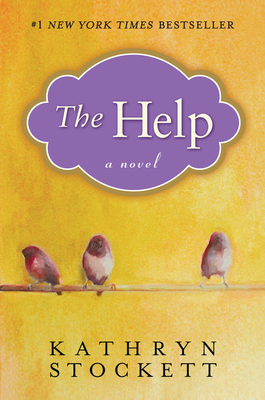 2. The Help
By Kathryn Stockett
Told from three different points of view, The Help takes place in Jackson, Miss., in the early 1960s, when the Deep South was beginning its immersion into the civil rights movement. Kathryn Stockett captures both black and white voices, and all three main characters -- renegade debutante Eugenia "Skeeter" Phelan, and housekeepers Aibileen Clark and Minny Jackson -- are complex, admirable women.
Hardcover, 464pp, $24.95, Amy Einhorn Books/Putnam, Pub Date: Feb. 1, 2009
---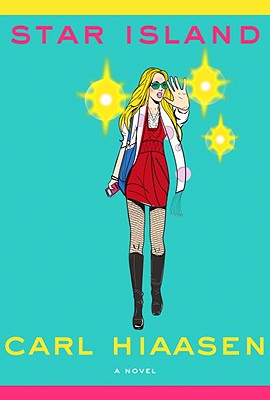 3. Star Island
By Carl Hiaasen
In Star Island, author and Miami Herald columnist Carl Hiaasen takes aim at American celebrity and paparazzi culture through the story of vacuous celebrities being stalked by a hygiene-challenged freelance photographer; corrupt land developers and the politicians they've bribed; and an altruistic, if flawed, hero.
Hardcover, 352pp, $26.95, Knopf, Pub Date: Jul. 27, 2010
---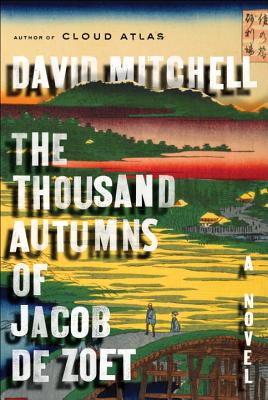 4. The Thousand Autumns of Jacob de Zoet
By David Mitchell
Set in early 19th century Japan, The Thousand Autumns of Jacob de Zoet follows Jacob, a bookkeeper at an outpost of the Dutch East Indies Company, as he falls for a local midwife.
Hardcover, 496pp, $26.00, Random House, Pub Date: Jun. 29, 2010
---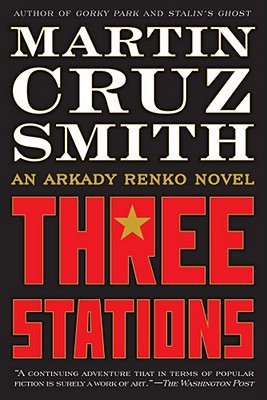 5. Three Stations
An Arkady Renko Novel
By Martin Cruz Smith
Though Investigator Arkady Renko technically has been suspended from the prosecutor's office for once again turning up unpleasant truths, he strives to solve a last case: the death of an elegant young woman whose body is found in a construction trailer on the perimeter of Moscow's main rail hub. It looks like a simple drug overdose to everyone -- except to Renko, whose examination of the crime scene turns up some inexplicable clues, most notably an invitation to Russia's premier charity ball, the billionaires' Nijinksy Fair.
Hardcover, 256pp, $25.99, Simon & Schuster, Pub Date: Aug. 17, 2010
---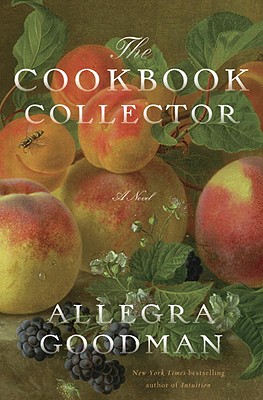 6. The Cookbook Collector
By Allegra Goodman
Emily and Jessamine Bach are opposites in every way: 28-year-old Emily is a Silicon Valley CEO, and 23-year-old Jess is an environmental activist and graduate student in philosophy; pragmatic Emily is making a fortune while romantic Jess works in an antiquarian bookstore; Emily is rational and driven while Jess is dreamy and whimsical; Emily's boyfriend is fantastically successful, and Jess' not so much. Bicoastal, surprising and rich in ideas, The Cookbook Collector is a novel about getting, spending and the substitutions we make when we can't find what we're looking for. But above all it is about holding on to what is real in a virtual world: love that stays.
Hardcover, 416pp, $26.00, The Dial Press, Pub Date: Jul. 6, 2010
---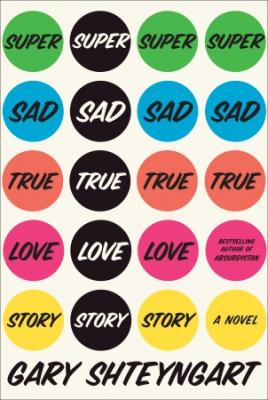 7. Super Sad True Love Story
By Gary Shteyngart
Lenny and Eunice are falling in love just as America is about to collapse. The country is crushed by a credit crisis; riots break out in New York's Central Park; the city's streets are lined with National Guard tanks on every corner; and our patient Chinese creditors may just be ready to foreclose on the whole mess. Undeterred, Lenny vows to love both Eunice and his homeland. He's going to convince his fickle new love that in a time without standards or stability, in a society where the privileged may live forever but the unfortunate will die all too soon, there is still value in being a real human being.
Hardcover, 352pp, $26.00, Random House, Pub Date: Jul. 27, 2010
---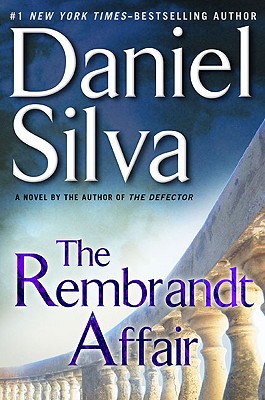 8. The Rembrandt Affair
By Daniel Silva
Determined to sever his ties with the office, Gabriel Allon has retreated to the cliffs of Cornwall, England, with his beautiful wife, Chiara. But his seclusion is interrupted by a visitor from his tangled past who wants Gabriel to solve the brutal murder of an art restorer and find a long-lost Rembrandt portrait that was mysteriously stolen. Gabriel's investigation takes him from Amsterdam to Buenos Aires and, finally, to a villa on the shores of Lake Geneva, where he discovers that there are deadly secrets connected to the painting -- and evil men behind them.
Hardcover, 432pp, $27.99, Little, Brown and Company, Pub Date: Aug. 16, 2010
---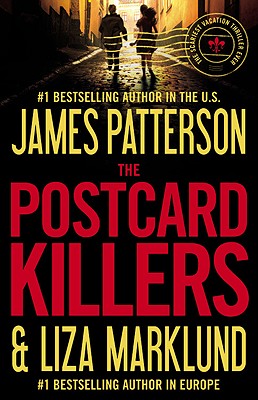 9. The Postcard Killers
By James Patterson; Liza Marklund
NYPD detective Jacob Kanon is on a tour of Europe's most gorgeous cities. But the sights aren't what draw him -- he sees each museum, each cathedral and each cafe through the eyes of his daughter's killer. Since Kanon's daughter, Kimmy, and her boyfriend were murdered while on vacation in Rome, young couples in Paris, Copenhagen, Frankfurt and Stockholm have also been found dead. Little connects the murders, other than a postcard to the local newspaper that precedes each new victim. Now Kanon teams up with Swedish reporter Dessie Larsson, who has just received a postcard in Stockholm -- and they think they know where the next victims will be.
Hardcover, 432pp, $27.99, Little, Brown and Company, Pub Date: Aug. 16, 2010
---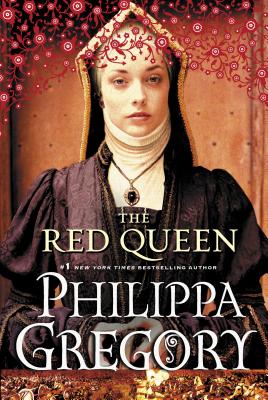 10. The Red Queen
By Philippa Gregory
Heiress to the Red Rose of Lancaster, Margaret Beaufort never surrenders her belief that her house is the true ruler of England and that she has a great destiny before her. Married to a man twice her age, quickly widowed and a mother at only 14, Margaret is determined to turn her lonely life into a triumph. She sets her heart on putting her son on the throne of England regardless of the cost to herself, to England and even to the little boy. In a novel of conspiracy, passion and coldhearted ambition, author Philippa Gregory has brought to life the story of a proud and determined woman who believes that she alone is destined, by her piety and lineage, to shape the course of history.
Hardcover, 400pp, $25.99, Touchstone, Pub Date: Aug. 3, 2010
---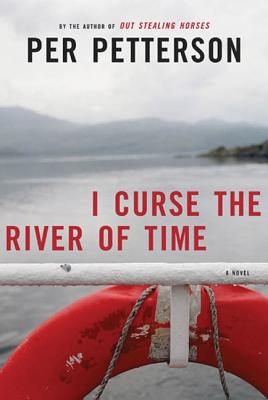 11. I Curse the River of Time
By Per Petterson; Charlotte Barslund
In 1989, communism is crumbling and Arvid Jansen, 37, is facing his first divorce as his mother is diagnosed with cancer. Over a few intense autumn days, we follow Arvid as he struggles to find new footing while all the established patterns around him are changing at staggering speed.
Hardcover, 224pp, $23.00, Graywolf Press, Pub Date: Aug. 3, 2010
---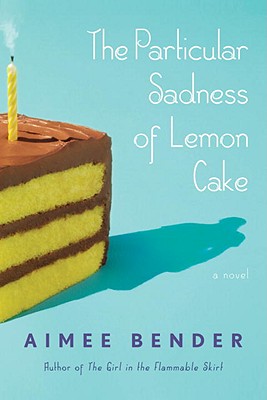 12. The Particular Sadness of Lemon Cake
By Aimee Bender
Until she's about to turn 9, Rose Edelstein seems to be a normal little girl, especially in comparison with her older brother Joseph, a scientific genius who is her mother's favorite. Then her mother bakes her a lemon cake with fudge icing, and Rose, upon eating a slice warm from the oven, recognizes a strange new emotional flavor -- the moroseness behind her mother's cheerful mask. From then on her emphatic sense of taste intrudes upon every bite of food. Meanwhile, her brother's growing social withdrawal overshadows his precocious brilliance. Rose and Joseph share a fragile bond in this Los Angeles household haunted by neurotic limitations. Their father is so phobic about hospitals that he waited out the children's births on the sidewalk. Their mother has a wide array of thwarted ambitions. This sensual and detailed portrait of Rose's coming of age as a "magic food psychic" also reveals the complicated negotiations within a family where missed connections are the norm.
Hardcover, 304pp, $25.95, Doubleday, Pub Date: Jun. 1, 2010
---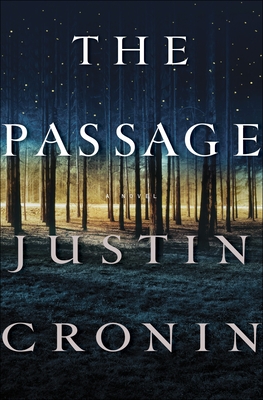 13. The Passage
By Justin Cronin
In Justin Cronin's nearly 800-page tome, a secret military experiment goes awry. A disease gets out of the lab, creates monsters and the Earth is practically destroyed. The monsters are vampire-like in that they feed on blood, but they don't speak, and only a tiny spark of their old self remains.
Hardcover, 784pp, $27.00, Ballantine Books, Pub Date: Jun. 8, 2010
---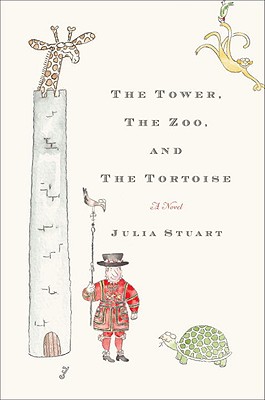 14. The Tower, The Zoo, and The Tortoise
By Julia Stuart
Balthazar Jones has lived in the Tower of London with his loving wife, Hebe, and his 120-year-old pet tortoise for eight years. He's a Beefeater (they really do live there) who shares the tower with an eccentric cast of characters that includes a pregnant barmaid, a bachelor reverend who writes erotica and the philandering Ravenmaster out to avenge the death of one of his insufferable ravens. When Balthazar is tasked with setting up a menagerie to house the many exotic animals gifted to the queen, life at the tower gets even more interesting: penguins escape, giraffes are stolen, and the Komodo dragon sends innocent people running for their lives. Balthazar is in charge, but things are not running smoothly.
Hardcover, 320pp, $24.95, Doubleday, Pub Date: Aug. 10, 2010
---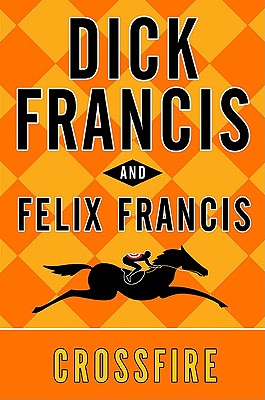 15. Crossfire
By Dick Francis; Felix Francis
Shell-shocked and missing a foot, Capt. Tom Forsyth returns to his estranged mother's house after being sent home from the Army. But Josephine Kaur has always put the horses she trains first and her family last. There's another reason for the stifling tension at Kauri House Stables: Josephine is being blackmailed for a hefty sum every week -- and forced to make her horses lose. Retirement is not an option, as she has been warned that it will result in the thing she most fears: exposure, ridicule and prison, when the government finds out what she's been hiding. Can Tom save his mother's reputation and career, or will he find himself caught in the crossfire?
Hardcover, 352pp, $26.95, Putnam Adult, Pub Date: Aug. 17, 2010
---