A Veterans Day Without Veterans
Susan Jane Gilman is the author of Undress Me In The Temple of Heaven.
I live in Geneva, Switzerland. While today is Veterans Day for my fellow Americans, it's not a holiday here.
For almost 200 years, Switzerland has been officially "neutral," abstaining from international warfare.
Just across the border in France, almost every town has a memorial to soldiers who died in the world wars. In a village of, say, 200, there will be 30 names — fathers, sons, brothers all killed together.

In Verdun, the land is still traumatized from shelling that occurred almost a century ago; the topography is like a giant egg carton, acre upon acre of bomb craters. To this day, hardly anything can grow in the soil from all the chemical weapons.
Along the D-Day beaches of Normandy, bunkers remain, riddled with bullet holes. Recently, I scaled the same cliffs that my countrymen fought their way up 65 years ago. Not far above Omaha Beach, the American Cemetery is spread out like an enormous, mournful flag. It's powerful, heartbreaking. These young men gave so much — to save so many. The horror and valor are visceral.
But in Switzerland, there are no historic battlefields — no Verduns or Vicksburgs. No Vietnam Veterans Memorials. No military statues. When you go to a Swiss town square, all you see are begonias and fountains.
The last time Geneva was officially at war with another country? 1602, when it fought off the invading Duke of Savoy. Eighteen Genevoise died in this battle. Every year now, their names are read during a commemoration called "The Escalade."
To me, as an American, the brevity of this list is stunning.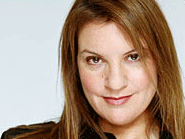 To be fair, Swiss neutrality is imperfect. For years, the Swiss ran a lucrative business renting themselves out as mercenaries. While they fancy themselves a nation of peace, they seem to have no problem selling arms to others. And they have a large, compulsory army — and an elaborate national defense system.
And yes, they have their banks.
The Swiss aren't pacifists. But they are shrewd idealists. They've figured out a way to balance peace and security, to be defended but not invasive.
As an American, I owe my life to the soldiers who fought in World War II. And I'm not one to insist that all war is immoral or can be eradicated: I'm either too cynical or not naive enough.
But imagine Veterans Day without soldiers in wheelchairs. Without post-traumatic stress disorder. Without lists of POWs. Imagine a landscape without war mausoleums, military cemeteries, VA hospitals or defoliated forests. It sounds implausible, but here in Switzerland, it's the reality. And I can tell you: It is something to see.