Hear Patti Smith Read From 'Just Kids'
Listen to Patti Smith read from "Just Kids"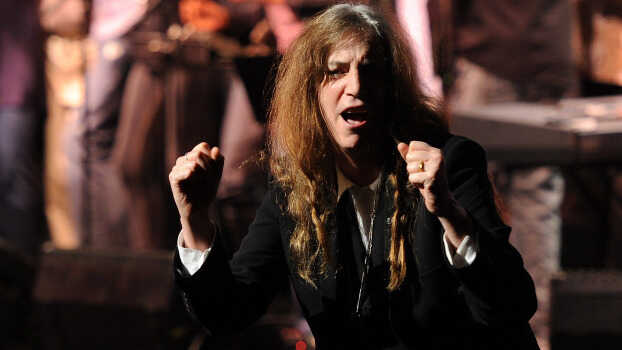 Last night, NPR.org's Rachel Syme was at the finalist readings for the National Book Awards in New York. She tells us:
Last night, inside the airy auditorium of the West Village's New School, the nominees for the National Book Award read from their nominated books. The clear showstopper of the night was punk queen Patti Smith, whose heartbreaking memoir Just Kids recounts her early years in Manhattan with her best friend and deviant artist Robert Mapplethorpe. In last night's reading, she read the story of meeting Allen Ginsburg over a sandwich, and read the last letter she ever wrote to Mapplethorpe before his death from AIDS. There was not a dry eye in the house. Seriously, we looked.
You can hear the seven-minute reading by just hitting that button at the top of the post. We've also got plenty of audio from the fiction nominees elsewhere.