Darren Aronofsky On Budgets, Bad Apples, And 'Black Swan'
Darren Aronofsky On Budgets, Bad Apples, And 'Black Swan'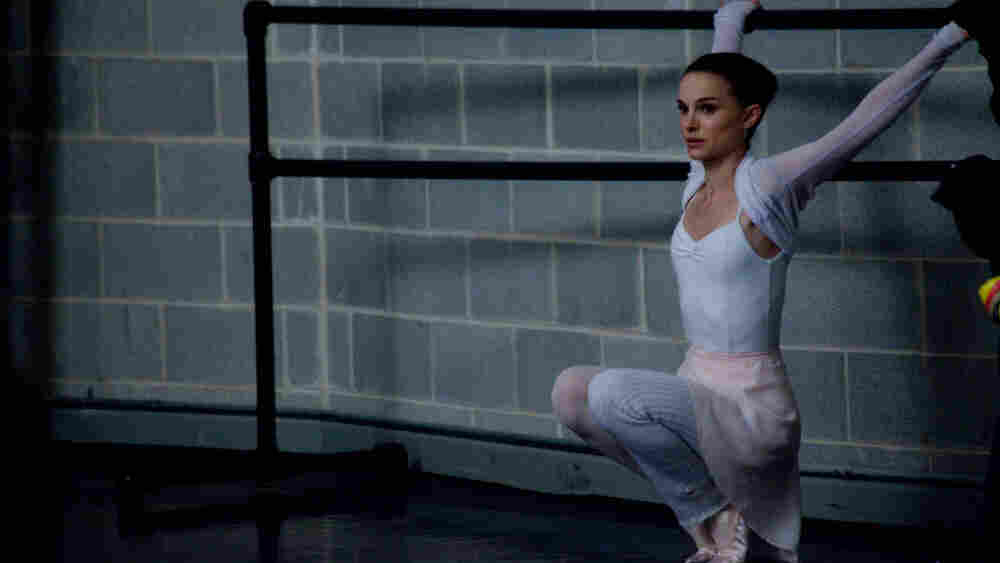 Filmmaker Darren Aronofsky is getting significant Oscar buzz for his new film Black Swan, starring Natalie Portman as a very troubled ballet star. On today's All Things Considered, Aronofsky talks to Robert Siegel about filmmaking in general and Black Swan in particular.
If it's been a while since you checked in with Aronofsky, you might have been surprised to hear that he was making a movie about ballet. His previous project, after all, was the brutal film The Wrestler, for which star Mickey Rourke received an Oscar nomination.
As the director says, however, there are things that unite the dancers and wrestlers he places on screen: "Both films are about performers and performance."
While you'll hear in the interview about Black Swan's limited budget (he points out that $13 million really isn't that much), you'll also learn a little about the way those close to a filmmaker do their part to pitch in. Having his family help out on the set is, as Aronofsky explains, a tradition that started back when he made his first film, Pi, on a relative shoestring:
There was only eight people on the crew, so we really needed as many people as we could get. My mom did catering every day with her best friend, my Aunt Jo, and my dad filled in a few -- when we needed another extra, he showed up in a suit and slicked back his hair and carried a suitcase.
But whether working with big budgets or small, Aronofsky works with some tortured, sometimes unpleasant main characters. Asked about the fact that Portman's Nina isn't treated with great sympathy in Black Swan, he says:
Movies have really turned our heroes into one-dimensional characters, and you sort of really have to love these characters in most films. And I just -- people aren't really that way, and so this dancer is filled with ambition and stress, and she's trapped, and she's a prisoner. I was able to go there partly because I know people love Natalie Portman. So I got the sympathy votes very early from her, so I was comfortable with her pushing away.
But in the end, as much as he speaks enthusiastically about his films, look to this quintessentially independent director to deliver a ringing endorsement of his field. Aronofsky admits to having mixed feelings, even about the indie arena:
I'm on the fence with it. I used to be really encouraging, telling people, "Just go make the most original thing you can, the thing you think is best for your friends." And I still -- I teach, and I still talk about that. ... [But] with the economic realities, there's less money around; it's a really tough time. But then again, for $2,000 you can buy cameras now that give any camera that Hollywood's using a run for their money. And so you can make a small, interesting little film. So I don't know. But it is buying a lottery ticket; I guess it comes down to persistence. If you really, really want to do it and you really want to work hard, there's probably a future.
That is, you will note, quite a number of repetitions of the word "really." Apparently, for that future to emerge, this particular director thinks you really, really have to want it.