Discussion: The Year In Music, 2010
The Year's Biggest Surprises, Best New Artists And More
It's that time of year again: the end. For music lovers, that means obsessively re-examining every release you spent time with in 2010, and painstakingly ranking them. Of course, the gang at All Songs Considered is no exception. On this edition of the show, host Bob Boilen, producer Robin Hilton, NPR Music editor Stephen Thompson, and NPR Music contributor Carrie Brownstein share their favorites of the year. Hear our biggest surprises, best new artists, and more.
Be sure to vote for your favorite artists and albums of the year at the All Songs Considered blog. Voting is open until Dec. 13. We'll post the results the next day, on Dec. 14.
Also, if you haven't already seen it, be sure to check the 50 Favorite Albums selected by the NPR Music team and NPR stations. These are the artists and albums we enjoyed the most in 2010 — the ones that inspired us, surprised us and stayed with us more than any others.
As always, let us know what you think in the comments section below.
See The Gang's Ten Favorite Albums
Year End Round Table Wrap-Up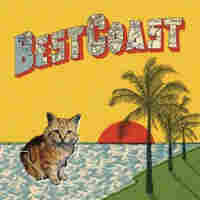 Best Coast
Song: The End
from Crazy For You
Favorite New Artist: "What I love about Best Coast and Bethany Cosentino is that she made an album that can't just be pulled apart into a couple of good songs…She has a personality. She has charisma. She can really sing…What she does is make pop songs, and writing pop songs seems effortless, which is, I think, one of the hardest things to do." --Carrie Brownstein

Sea of Bees
Song: Gnomes
from Songs For The Ravens
Favorite New Artist: "Sea of Bees is just one woman -- Julie Ann Bee or Julie Baenziger. I just love the sort of gritty, dark, ambient feel of this whole record. Her voice is lovely; it's really strong, but rough around the edges, and the album is strong melodically too. I think a lot of albums that strike tones like this tend to have mumbly, monotone melodies and singers, and she's not afraid to stretch it out." --Robin Hilton
Jeremy Messersmith
Song: Violet!
from The Reluctant Graveyard
Favorite New Artist: "This is a wonderful, wonderful power pop record I kept coming back to again and again. It's by a guy from Minneapolis named Jeremy Messersmith. Basically he's self-released these three records as what he calls a 'life cycle trilogy.' This is the third record, and as you can imagine, this one's all about death. That said, there's this amazing '60s power pop sparkle to it." --Stephen Thompson
Lost in the Trees
Song: A Room Where Your Paintings Hang
from All Alone In An Empty House
Favorite New Artist: "Lost in the Trees are sort of a folky, mini-orchestra from Chapel Hill. Ari Picker is the lead singer and the songwriter, and the songs come from a childhood that wasn't all that pleasant, to say the least. For him, they're a way to deal with the past. He started writing these songs at Berklee as a bedroom project; that was 2002/2003. These songs have just grown and grown, and each time I hear them, they get better." --Bob Boilen
Sleigh Bells
Song: A/B Machines
from Treats
Album of the Year: "Every time one of the songs from this record pops up on my iPod, it just makes me want to punch someone in the face, but in the best possible way. I red line when I hear this album. Every time a song comes up it just blows me out of the water. It's got teeth. It's bold. It's fearless. It's totally new. It's just amazing. It just makes me feel so alive." --Robin Hilton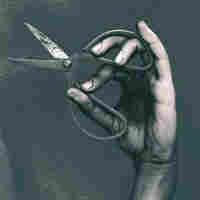 Buke and Gass
Song: Your Face Left Before You
from Riposte
Album of the Year: "Buke and Gass are a duo from New York. They're good old friends -- a guy and a girl, both named Aron(e), and they make and play unique instruments. Buke is a shorthand for bass ukulele, and it's electrified with their own amps and their own speaker cabinets. And gass is a guitar-bass Frankenstein guitar that Aron made. It's a fantastic original sound." --Bob Boilen
Kanye West
Song: Gorgeous [Explicit]
from My Beautiful Dark Twisted Fantasy
Album of the Year: "It's as self-analytical and questioning as it is self-aggrandizing. It's as celebratory as it is damning. It's powerful, passionate -- it's very grandiose, but it has a specificity that makes it really poignant and personal. The whole album is fantastic and catchy, and feels like an instant classic. And it's really "West" -- showcasing all his strengths, as a rapper, not a singer on this one. He's a curator, and he's a hit-maker." --Carrie Brownstein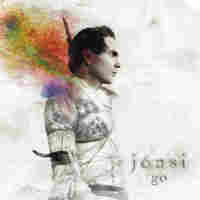 Jónsi
Album of the Year: "The whole record is this weird Icelandic gnome, empties out his entire toy box. As much as Sigur Rós is somewhat portentious and dark and swirling, and taking you on this journey of the mind -- this has a lot of that atmosphere, but it's also just this crazy, joy-filled romp. And it is such a loving, fun, sweet, record that I listened to allyear long and just love. And I'm not necessarily one that's given to fits of happiness, but this record made me so happy this year." --Stephen Thompson
Sufjan Stevens
Song: Too Much
from The Age of Adz
Biggest Surprise: "The guy hadn't put out a record of songs like this in five years, and he said he wasn't even sure if he wanted to make music anymore. Literally two weeks after that he comes out with one great album. And then a few weeks after that, another amazing album, The Age of Adz. It's this grand, incredibly huge sound. It's nowhere near as precious as anything he's ever done before, and it really threw me for a loop when I first listened to it. If he had just put out another little wispy, sentimental, soft voiced album, it probably wouldn't have resonated with me." --Robin Hilton
Joanna Newsom
Song: Soft As Chalk
from Have One on Me
Biggest Surprise: "Part of my surprise with this album was how insanely long it was -- how I didn't mind or really notice. Also, there've been a few "best of" lists that came out, and I'm surprised that this hasn't been on them, because I think that she is unequalled. And I think that any year that a Joanna Newsom record comes out is a better year for music. It really elevates what it means to be an artist, a musician -- to be an album maker, to put yourself out there in a way that is boundless and mystifying." --Carrie Brownstein
The Tallest Man On Earth
Song: A Lion's Heart
from Live At The 9:30 Club
Biggest Surprise: "My biggest surprise was actually at a live concert. What surprised me so much about that show -- it was just him and an acoustic guitar to 1,000 people -- a Swedish singer that does folky kind of music -- and he had a wrapped attention of the audience for the entire time. I just fell in love with him more and more this year." --Bob Boilen

To download this concert for free, visit All Songs Considered's Tallest Man On Earth In Concert page.
Regina Carter
Song: N'teri
from Reverse Thread
Biggest Surprise: "This is an artist that I would never have heard in one million years if it weren't for the Tiny Desk Concerts. We had a jazz violinist come in named Regina Carter, and she brought with her an accordion player, and a kora player. They wove this incredibly hypnotic tapestry of sound. I was so taken with it. I really fell in love with it and the fact that she weaves together jazz with a lot of African sounds, while playing the violin." --Stephen Thompson
Lower Dens
Song: I Get Nervous
from Twin-Hand Movement
Song of the Year: "When they came by for a Tiny Desk Concert it looked like they had made everything themselves out of cardboard and duct tape. It turns out that they know a guy that makes all the pedals for them, so that's how they get their sound. Every time I hear that song, it just elevates me. That song is the most perfectly balanced song. Everything is just placed just so. That drone they have just sits right there in the middle of the mix." --Robin Hilton
Josh Ritter
Song: Rattling Locks
from So Runs the World Away
Song of the Year: "Josh Ritter makes really good records. And this year, he made a really, really great record. This song just kills me. The words to this song, "Rattling Locks," and the way this song builds and builds -- you can listen to this song and listen to each player, each builds their own part to this perfect ending." --Bob Boilen
Sharon Van Etten
Song: Love More
from Epic
Song of the Year: "This particular song is the slowest song on this record she put out this year called Epic. Usually she writes about these very small moments, and the way these very small moments illuminate larger feelings. This particular record is actually about more of a mission statement. It's making a larger statement about the way that our struggles ultimately feed us and make us better for them. She's amazing." --Stephen Thompson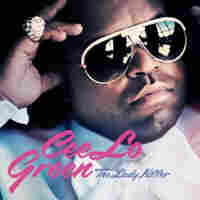 Cee Lo Green
Song: F--- You [Explicit]
from The Lady Killer
LANGUAGE ADVISORY:  This song contains explicit language not suitable for all audiences.
Song of the Year: "Using swear words is tricky in songs. It can be gimmicky or shocking, and sometimes they begin to lose their effect. But the contrast between Cee Lo's soulful sound and voice, and the bite, and flippancy, and humor with which he delivers the phrase -- it just makes it timeless. I feel like this chorus could be added to the canon of great phrases in soul songs. This is a song I came back to over and over again once it came out. I love it. It's potent." --Carrie Brownstein