Kitty Kelley Defends The 'Unauthorized' Biography
Kitty Kelley Defends The 'Unauthorized' Biography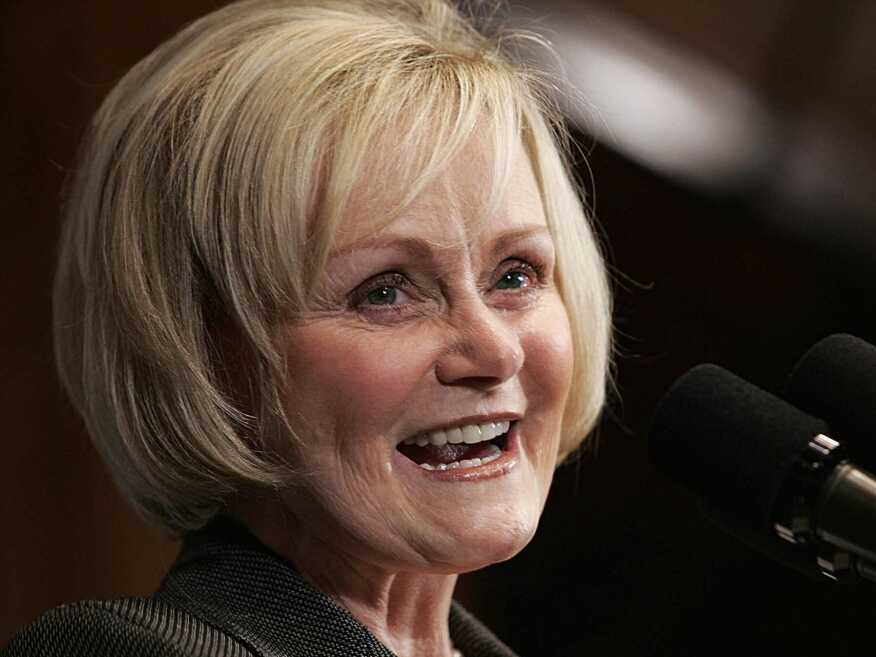 Kitty Kelley chronicles the lives of public figures -- politicians and celebrities alike. She does so without her subjects' permission and sometimes without their blessing. In fact, when news got out that Kelley was going to write Frank Sinatra's unauthorized biography, he sued her before she wrote the first word.
"I've been doing these books for 30 years and I have never ever lost a lawsuit. I have never been successfully sued," Kelley tells NPR's Audie Cornish. "I want to tell you, though, that Frank Sinatra got my attention."
Sinatra is on a long list of public figures who have not been pleased with Kelley's writing. While her books may spend weeks on the best-seller list, they are never without controversy. Kelley's been called a "poison pen" writer and her books dismissed as "Kitty litter."
Kelley writes exclusively about living people. Her subjects include everyone from Jacki Kennedy Onassis to Nancy Reagan and the British royal family.
Web Resources
"These people have left a real footprint on our landscape and they have power as they are alive to cultivate their own public image," she says.
Her latest tell-all is on none other than the queen of daytime television, Oprah Winfrey. A moderator on Winfrey's message board was quick to dismiss Kelley's Oprah: A Biography as an "unauthorized biography," which Kelley says is the most damaging label of all.
"I really think that the best books are unauthorized," Kelley says. "But the word just carries such freight. It's almost a pejorative."
Kelley says she doesn't want to live in a world where all of the information she reads is authorized, sanitized and homogenized.
And while she does not seek out her subjects' permission, Kelley does make an effort to contact them about the books. "I write to the subjects as a matter or courtesy to tell them what I am doing, but I'm not going to give up editorial control."
For Kelley, getting permission limits the writer to only pen what the person would want written. "They want to deal with writers who will write just the nice things. I write both."