Whether Famous Or Forgotten, They All Sang Standards
Whether Famous Or Forgotten, They All Sang Standards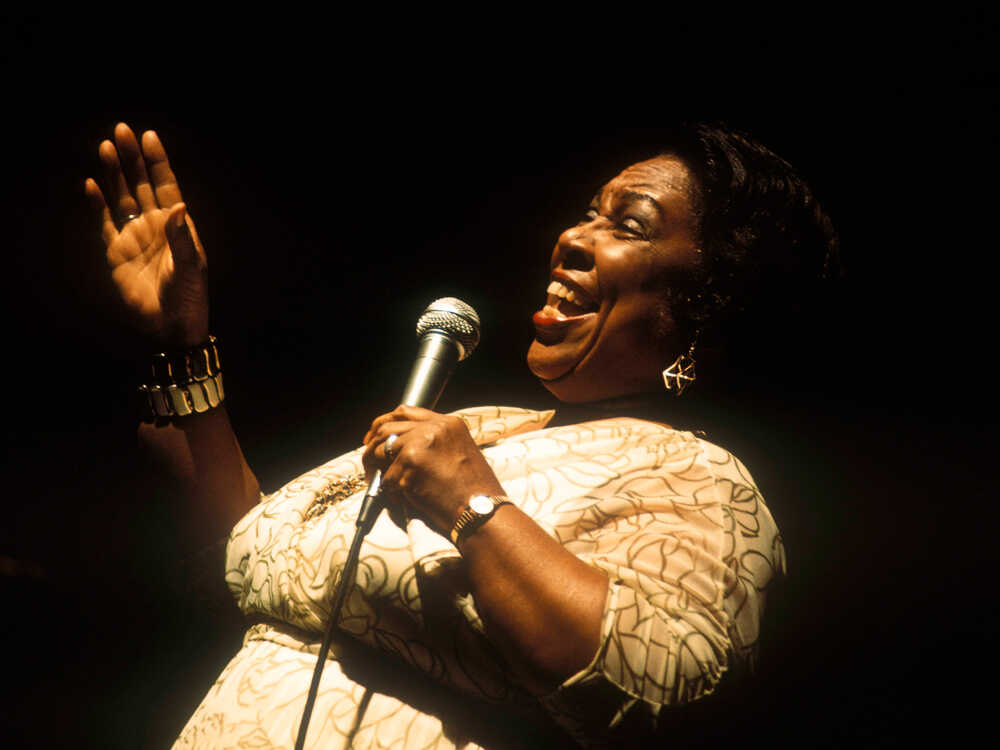 David Redferns/Redferns/Getty Images
It used to be that singers had to tackle the so-called Great American Songbook if they wanted to prove they had chops.
The range, the pacing, the inflection, the restraint: Singers defined themselves by how they interpreted a lyric and how they made the listener feel it. The songs they sung were often covered by many other vocalists of different styles.
Some 210 of the greatest singers of the recorded era are profiled in a mammoth new book. Will Friedwald is the author of A Biographical Guide to the Great Jazz and Pop Singers. In an interview with NPR's Audie Cornish, he says that all the artists he chose to profile deal with the Great American Songbook -- the standard repertoire of pop.
A Biographical Guide to the Great Jazz and Pop Singers
By Will Friedwald
Hardcover, 832 pages
Random House
List Price: $45.00
"That covers a very, very wide range and a very long span of time, from people who were born at the turn of the last century up until the present," Friedwald says. "The songbook, as it were, covers jazz singers as well as pop singers. ... I wanted to show [that] what we call the Great American Songbook pertains to virtually everybody, say, from Ray Charles to Ethel Merman."
The book covers plenty of greats -- Frank Sinatra, Bing Crosby, Ella Fitzgerald -- but it also talks about many of the musicians who didn't become household names. Friedwald documented how singer Helen Humes, best known as a jazz singer with Count Basie, started her career making classic blues, and later made salacious R&B numbers, but wound up back in jazz nightclubs.
"There's certainly nobody who had a career like Helen Humes," he says. "One point, she was caught in a gambling raid in the 1950s, and the policeman who arrested her went on to become the mayor of Los Angeles -- which is a unique distinction. There's certainly nobody [else] in the book I could say that about."
Friedwald also discussed other lesser-known artists, including Jeri Southern, Joe Mooney and Bill Henderson.